Marianne and Cameron got married on a gorgeous June Saturday in Eastern North Carolina. Everything about the day was beautiful, from Marianne's Monique Lhuillier gown to the reception set on the water in Washington and the watercolored invitation suite!
The ladies started getting prepped for the day after their brunch at Elmwood Bed and Breakfast (I sound like a broken record, but you can't beat this place to get ready for a wedding day in Washington!), and the guys hung out and got ready at the church. Along with her dress, Marianne had some amazing details, including her -to die for- Manolo Blahnik shoes and her grandmother's necklace. After the girls were all dressed, Marianne shared a first look with her dad and opened a gift from Cameron as well as a card from their dog, Lola, who couldn't make it to the wedding but was enjoying some doggy wedding cake back in California. Then it was time to head to the church for the ceremony.
Saint Peter's Episcopal Church in Washington is beautiful on both the outside and inside, I often use the outside of it for sessions as it has a large red door and huge live oak trees all around it! The sanctuary is just as amazing and the ceremony was heartfelt and beautiful. We grabbed a few photos inside the church after the ceremony and then headed to the Yacht and Country Club just down the road. 
The reception was exceptionally fun, and after a few toasts that had everyone laughing, the dance floor was full for the rest of the night! Congratulations Marianne and Cameron – we love you guys <3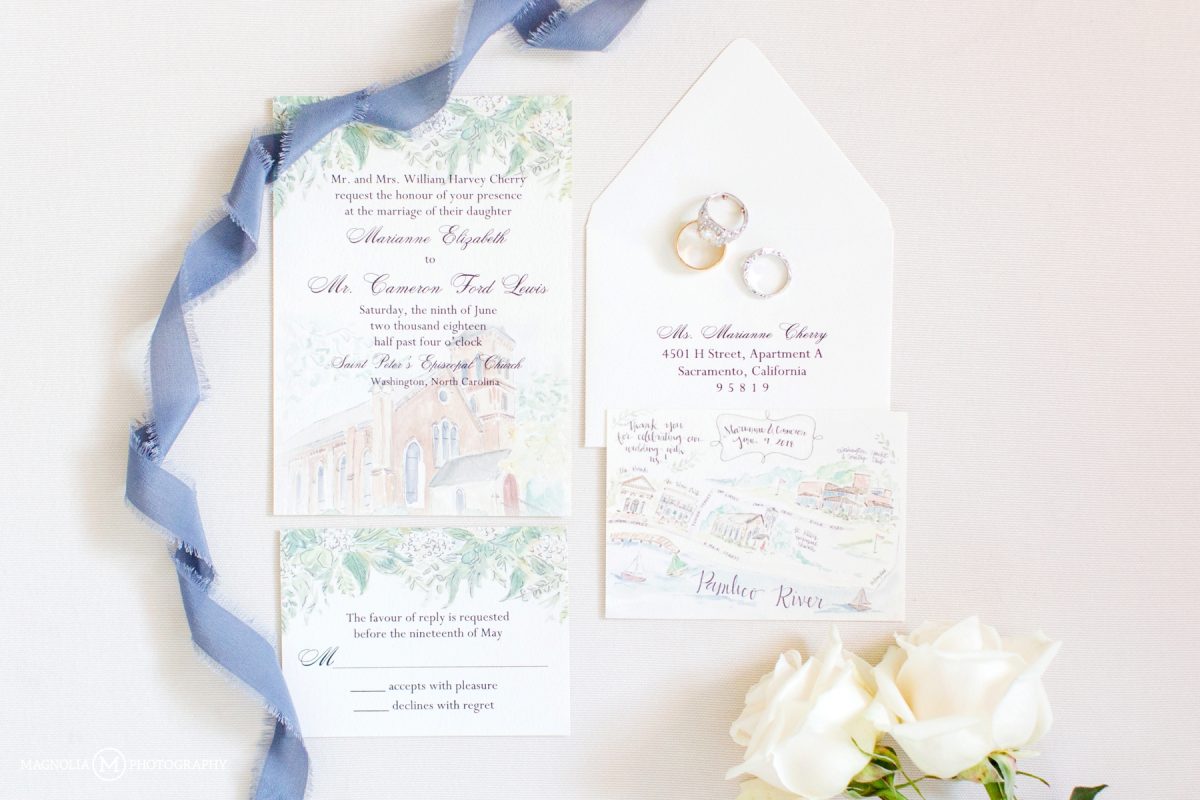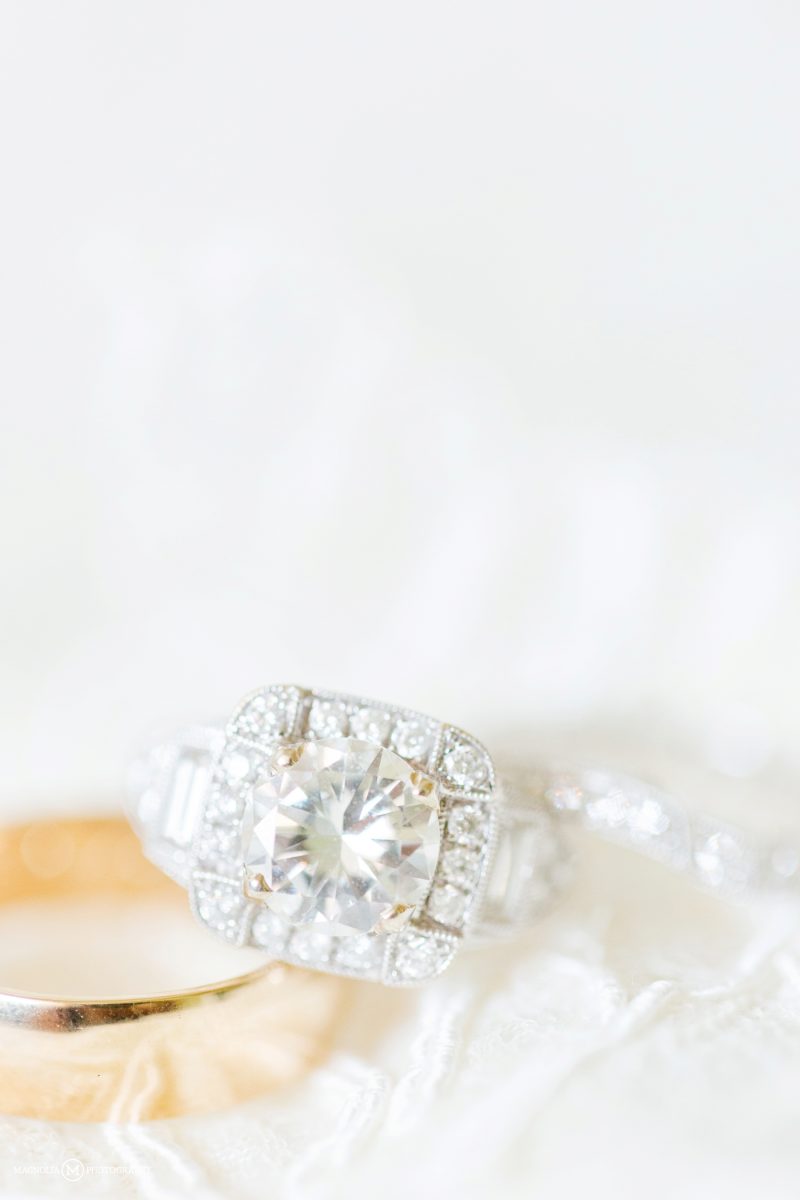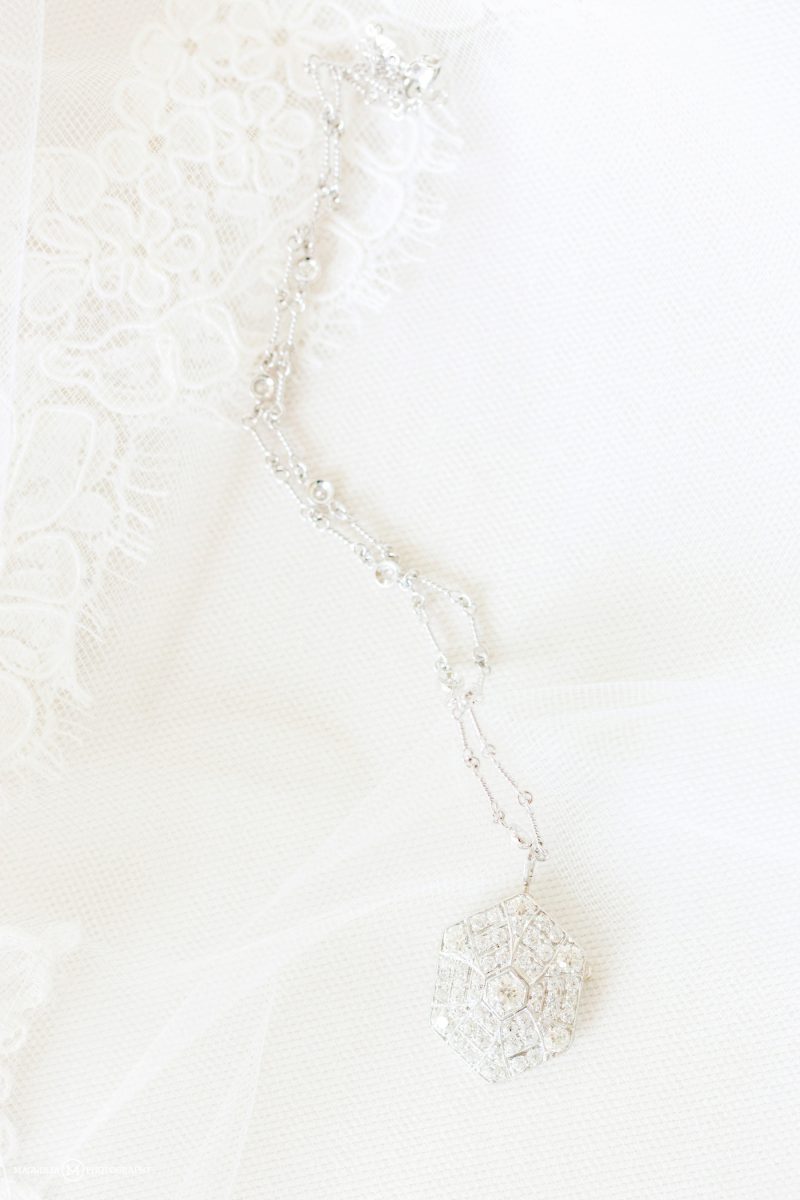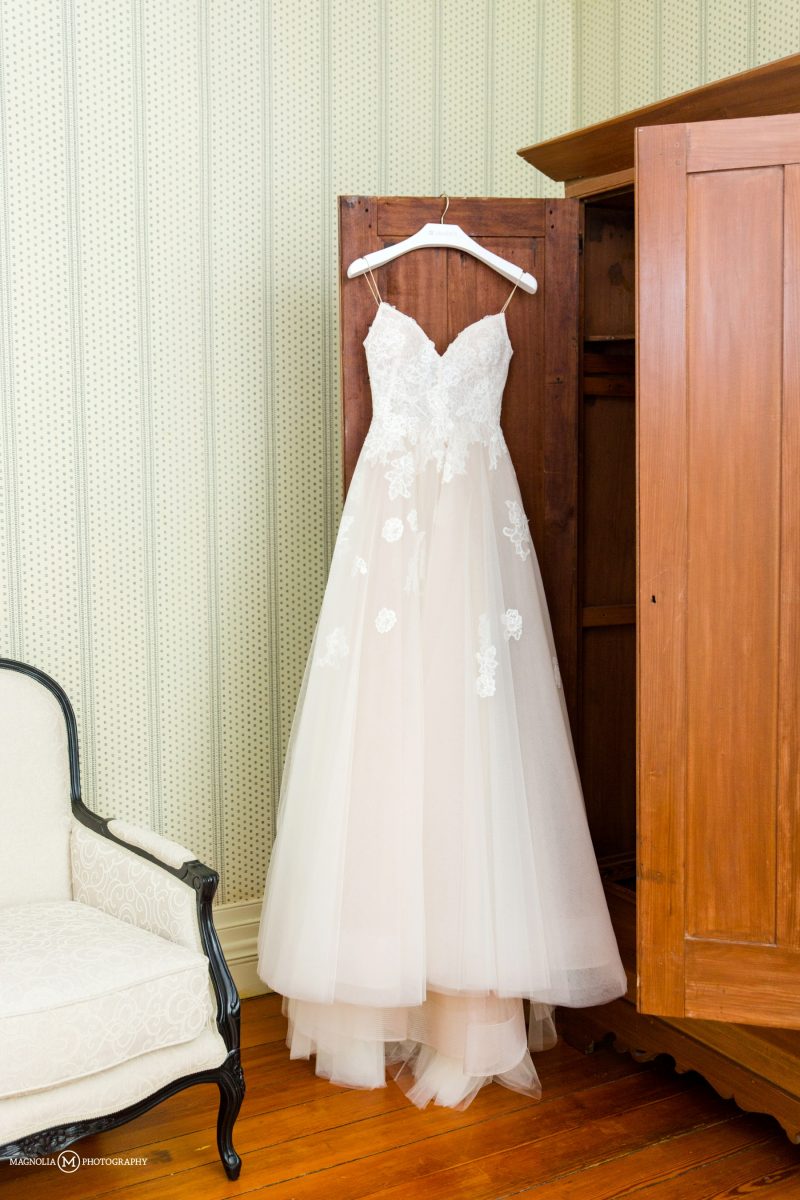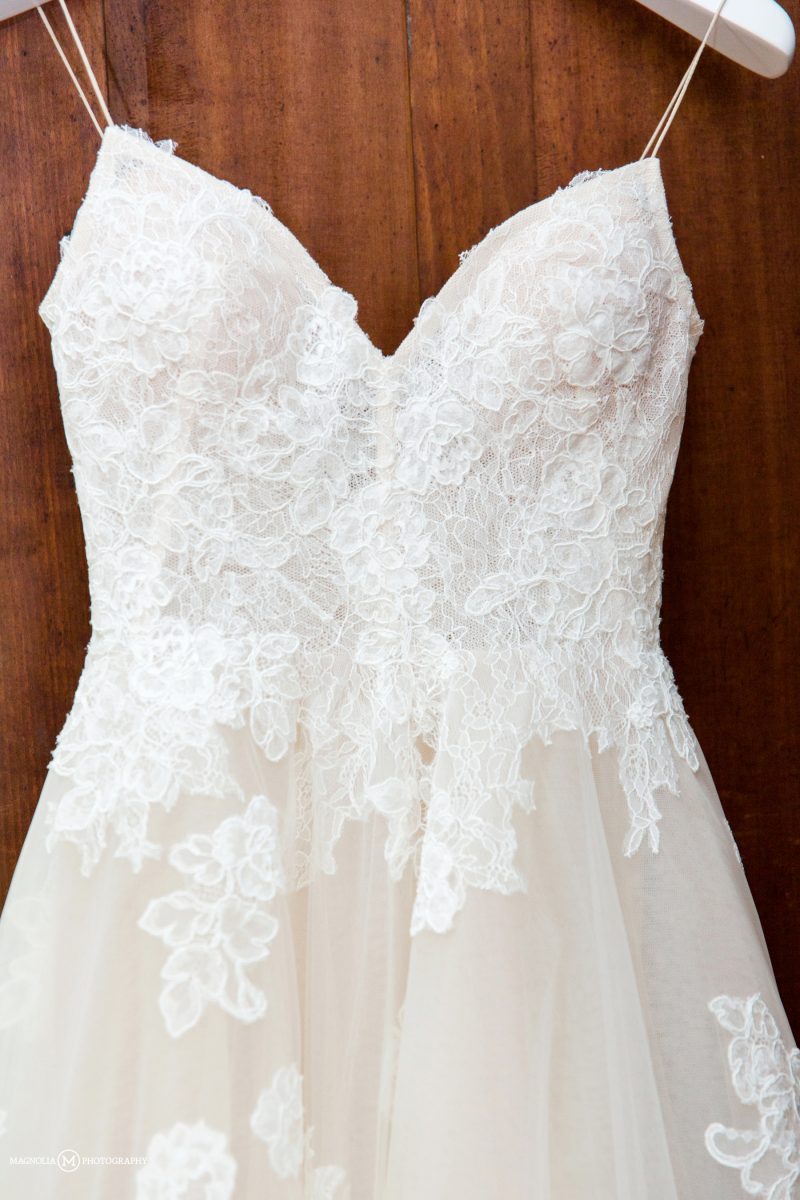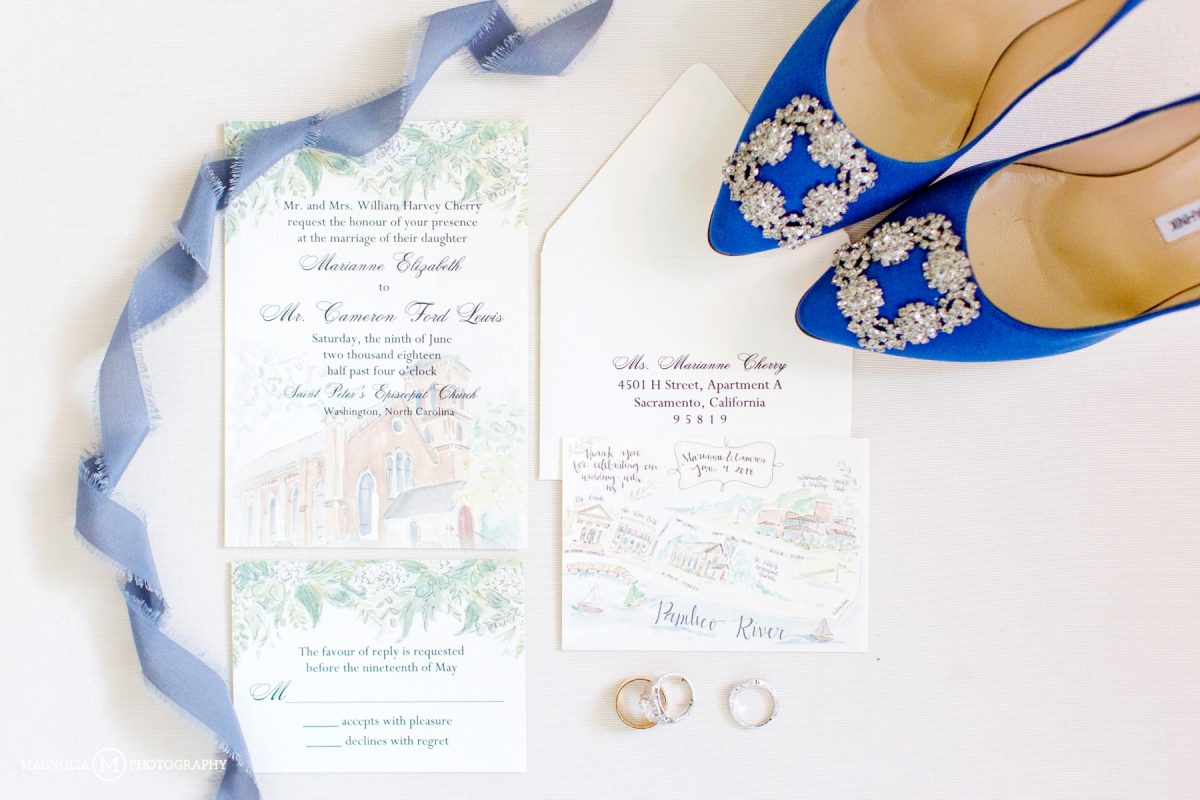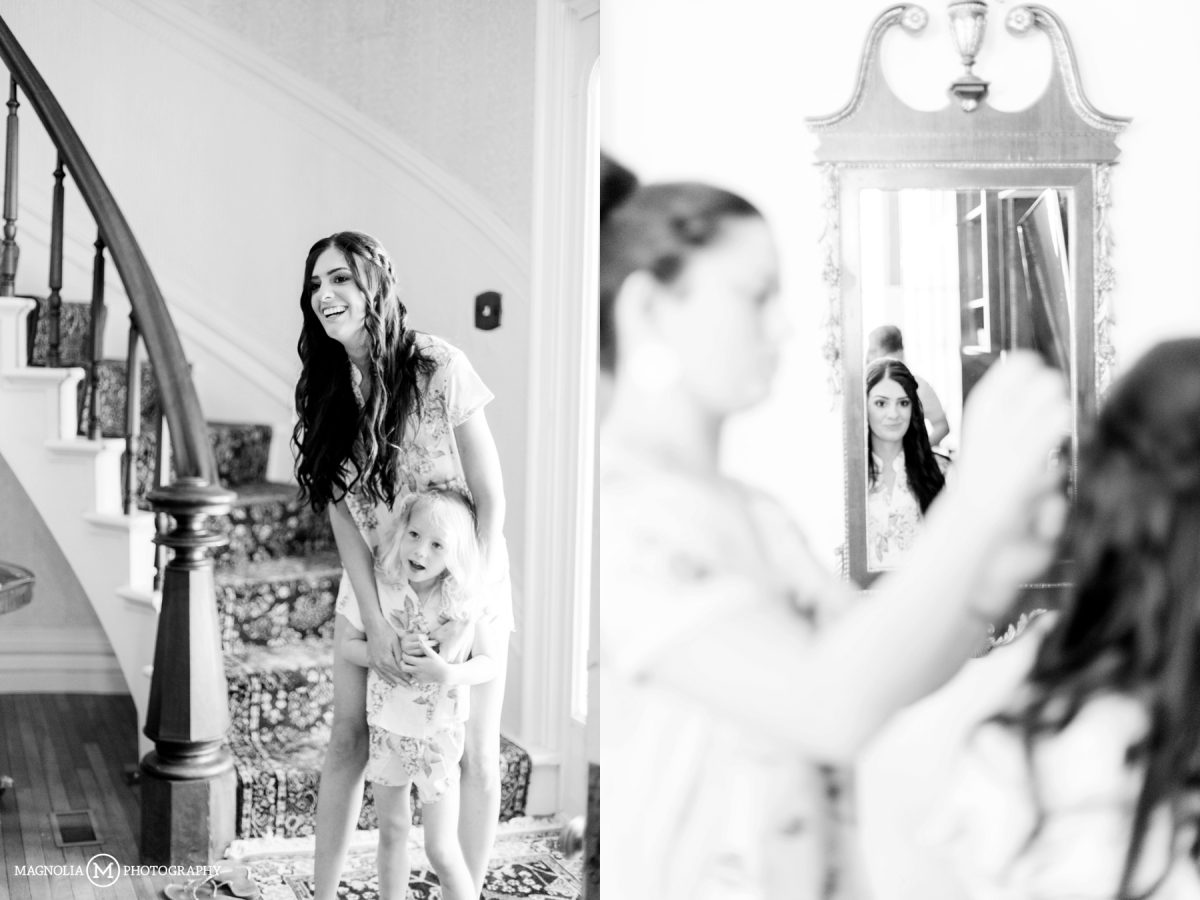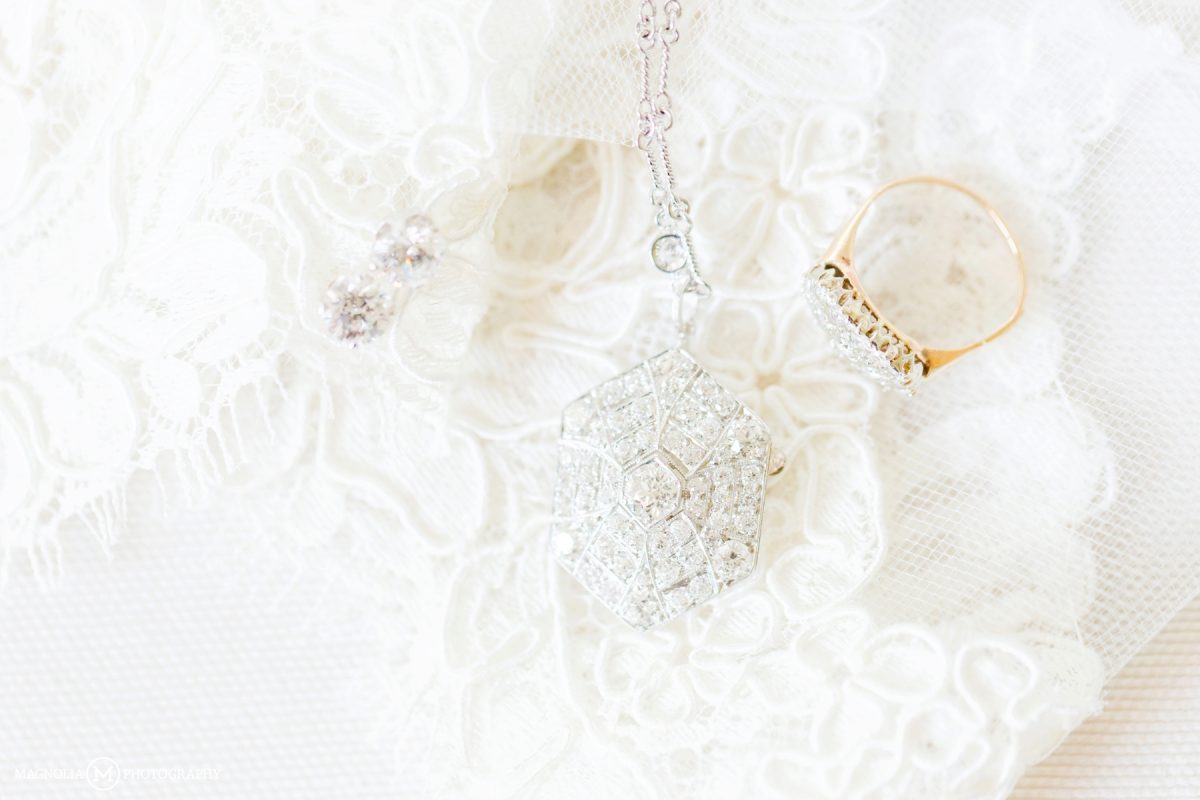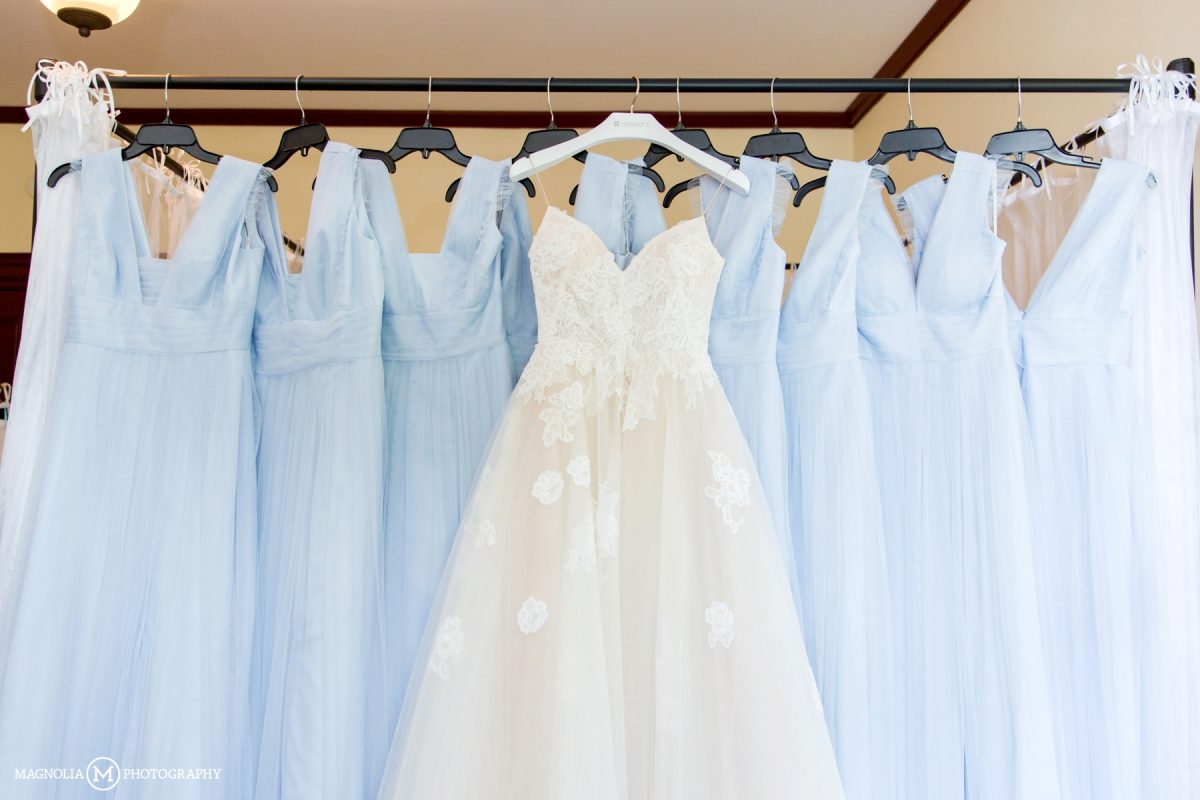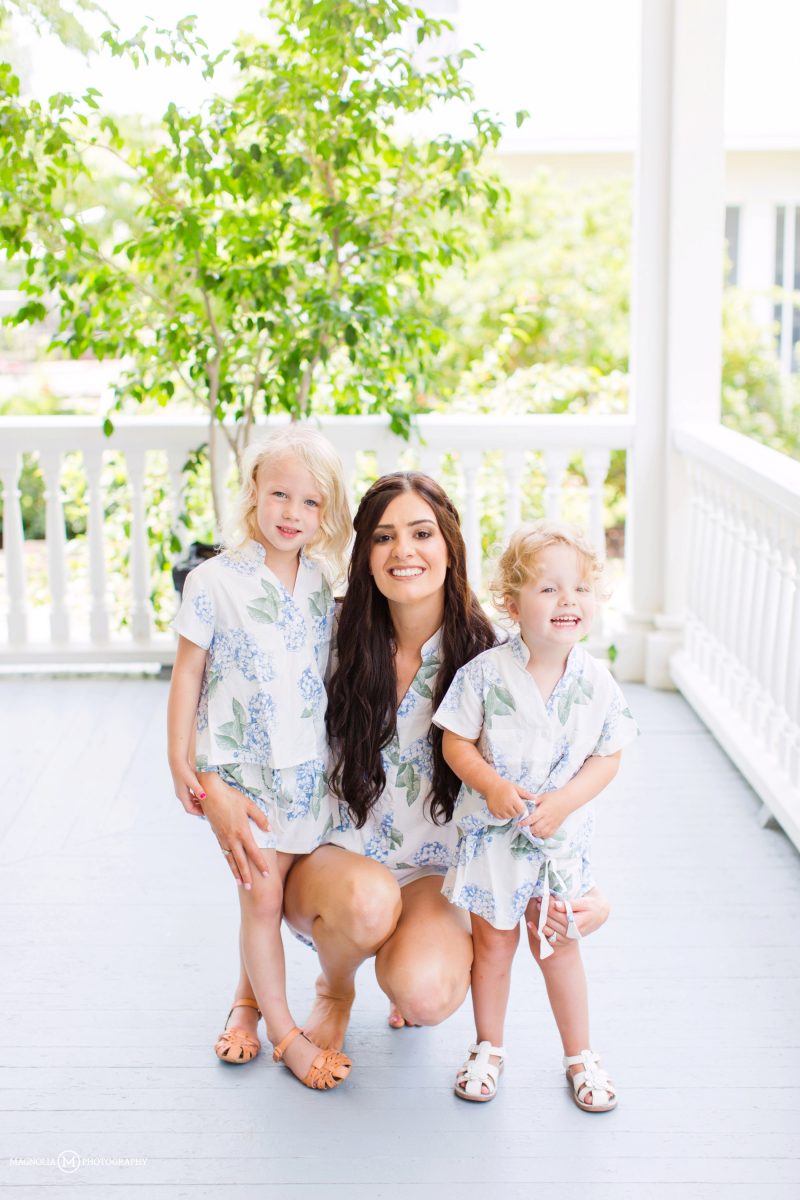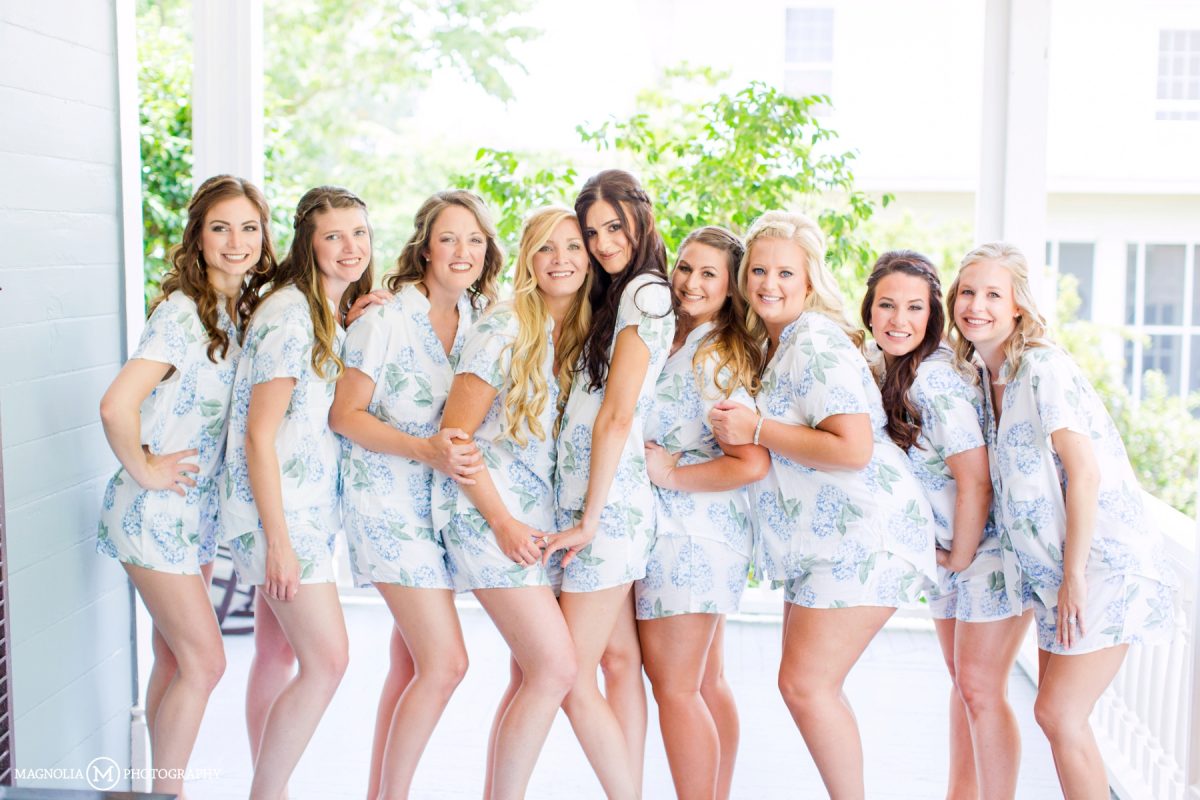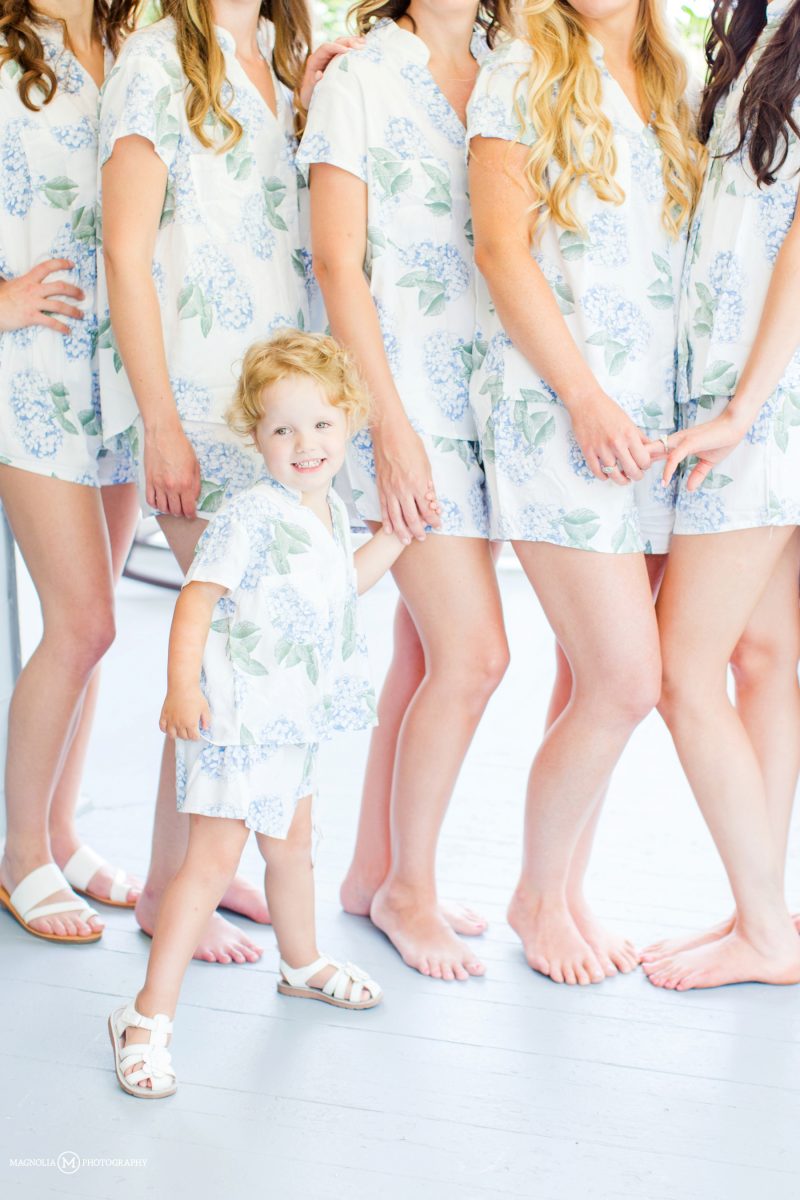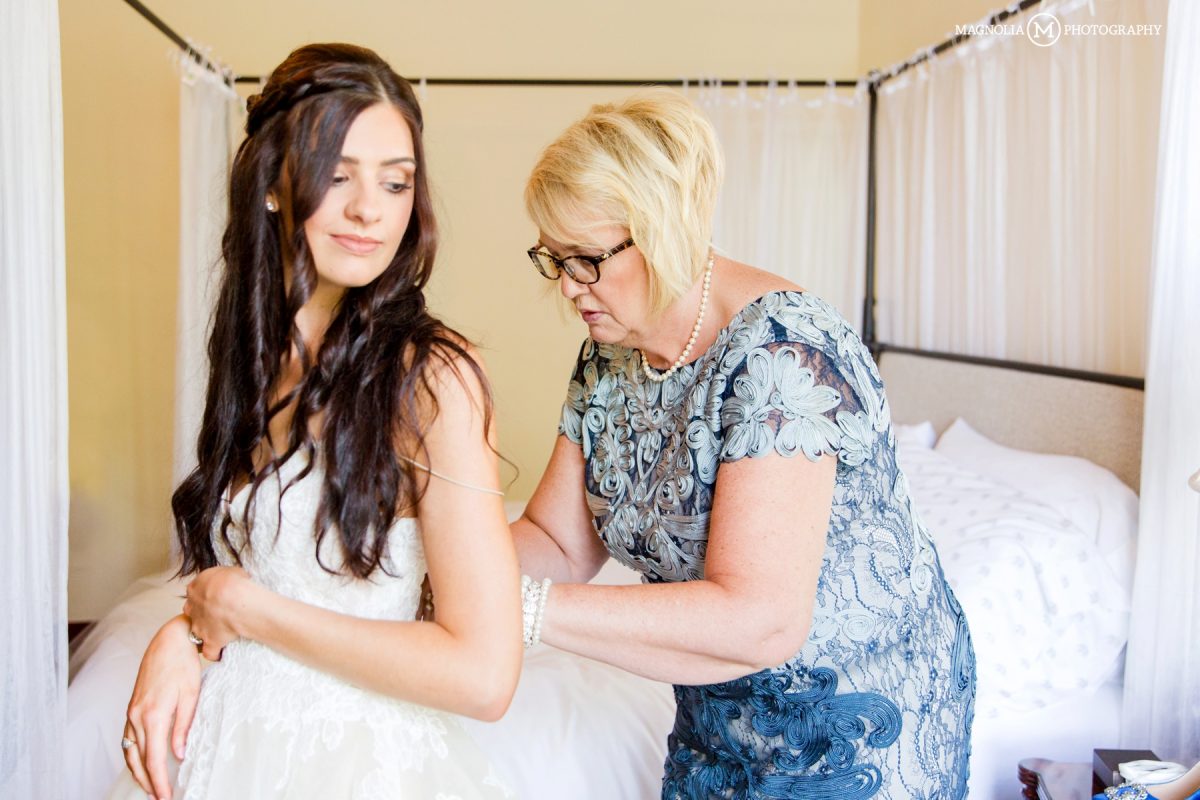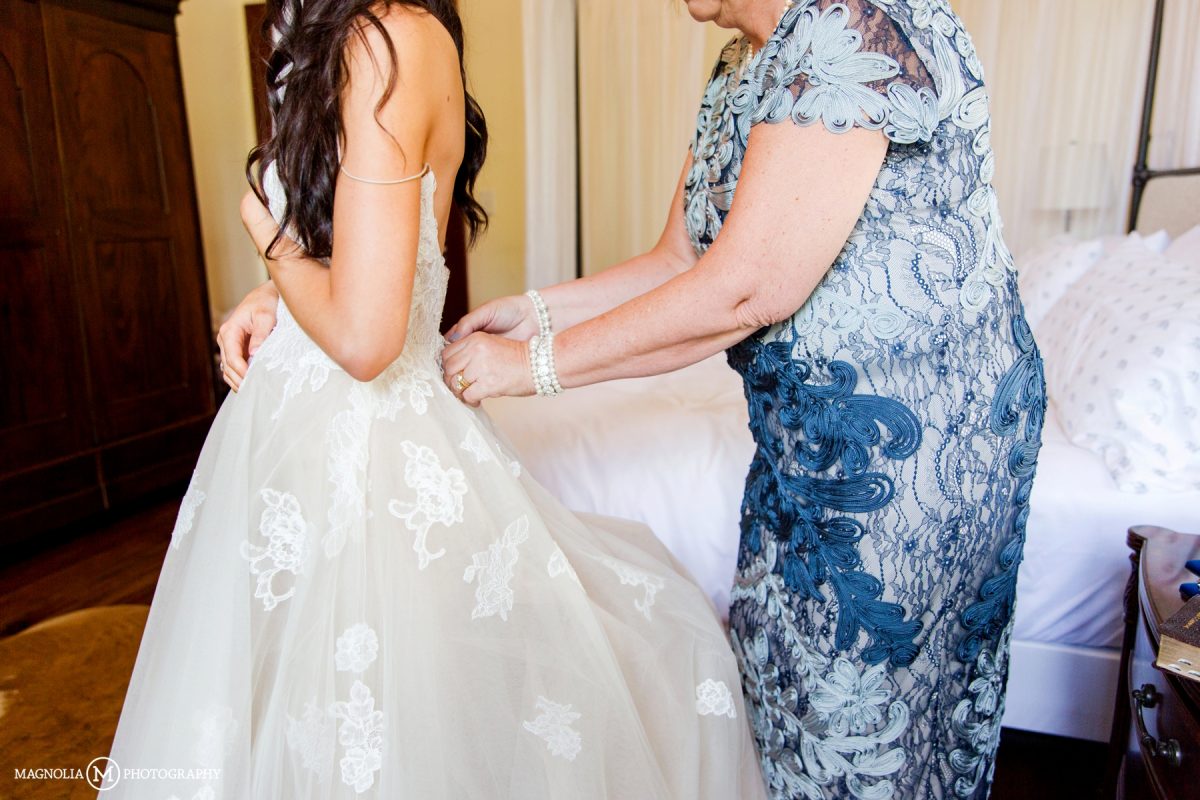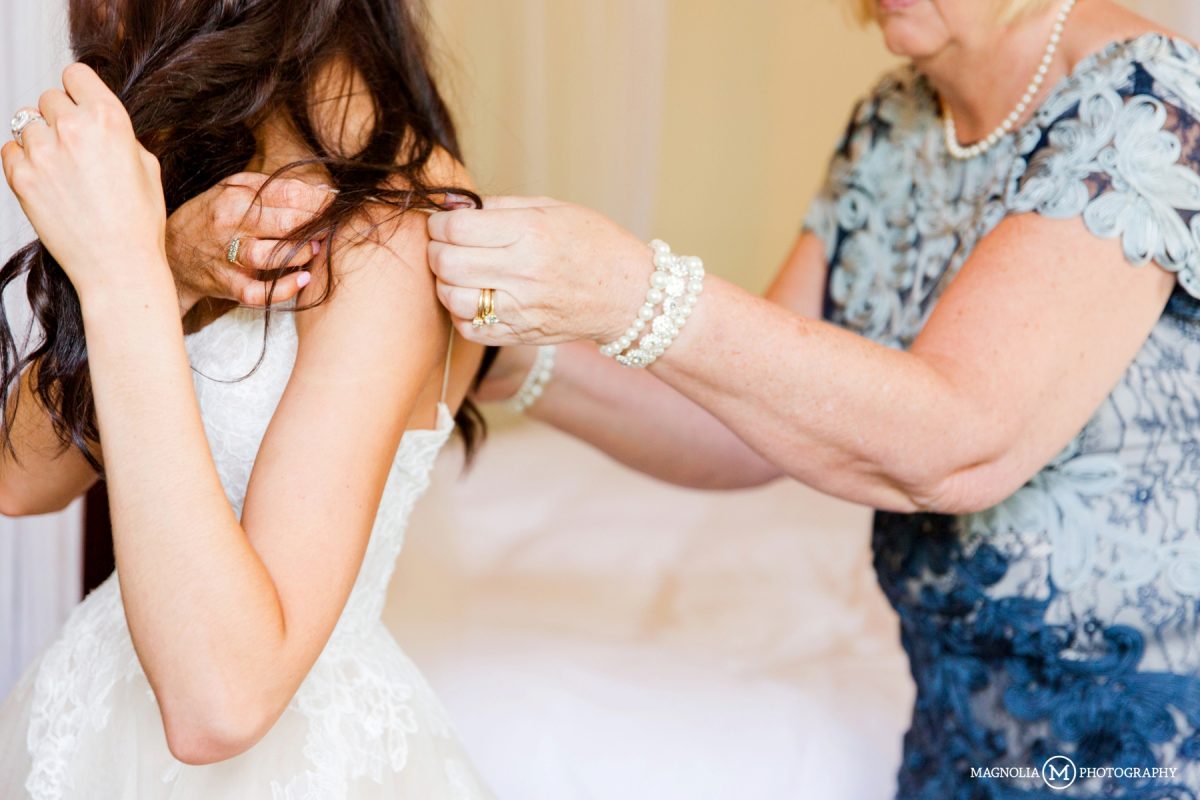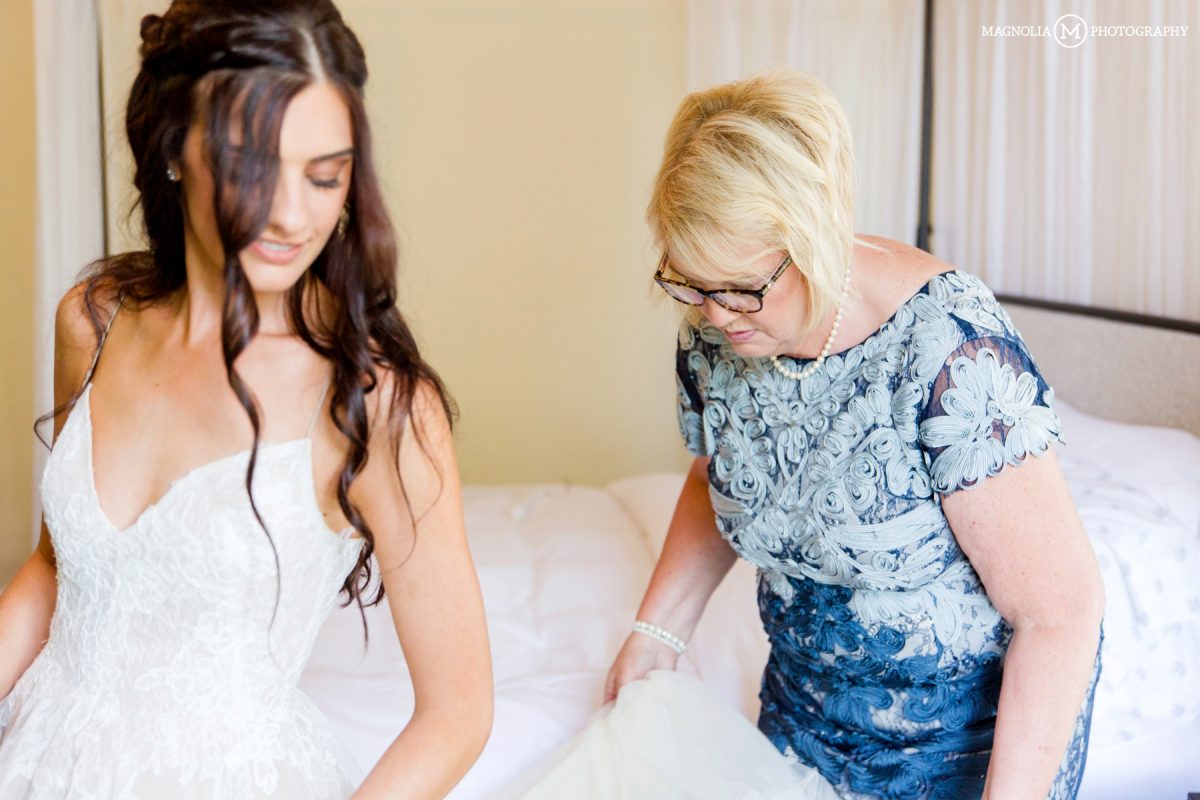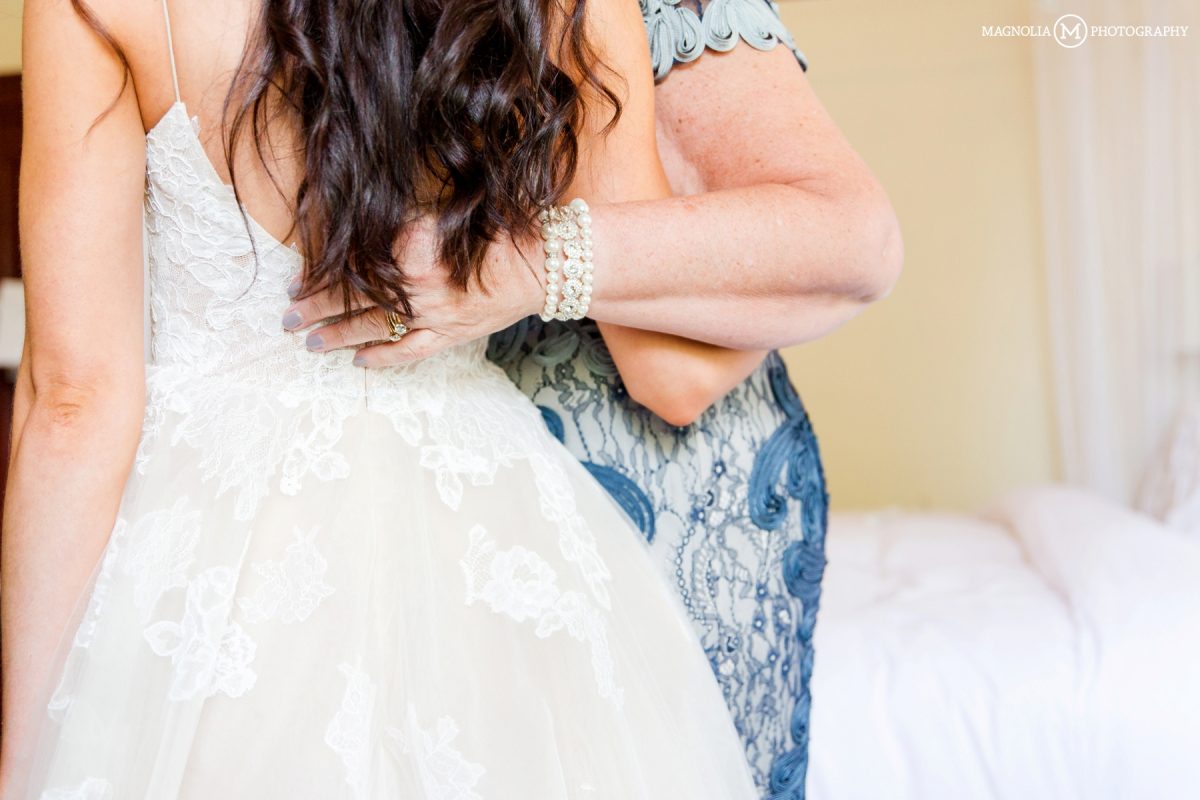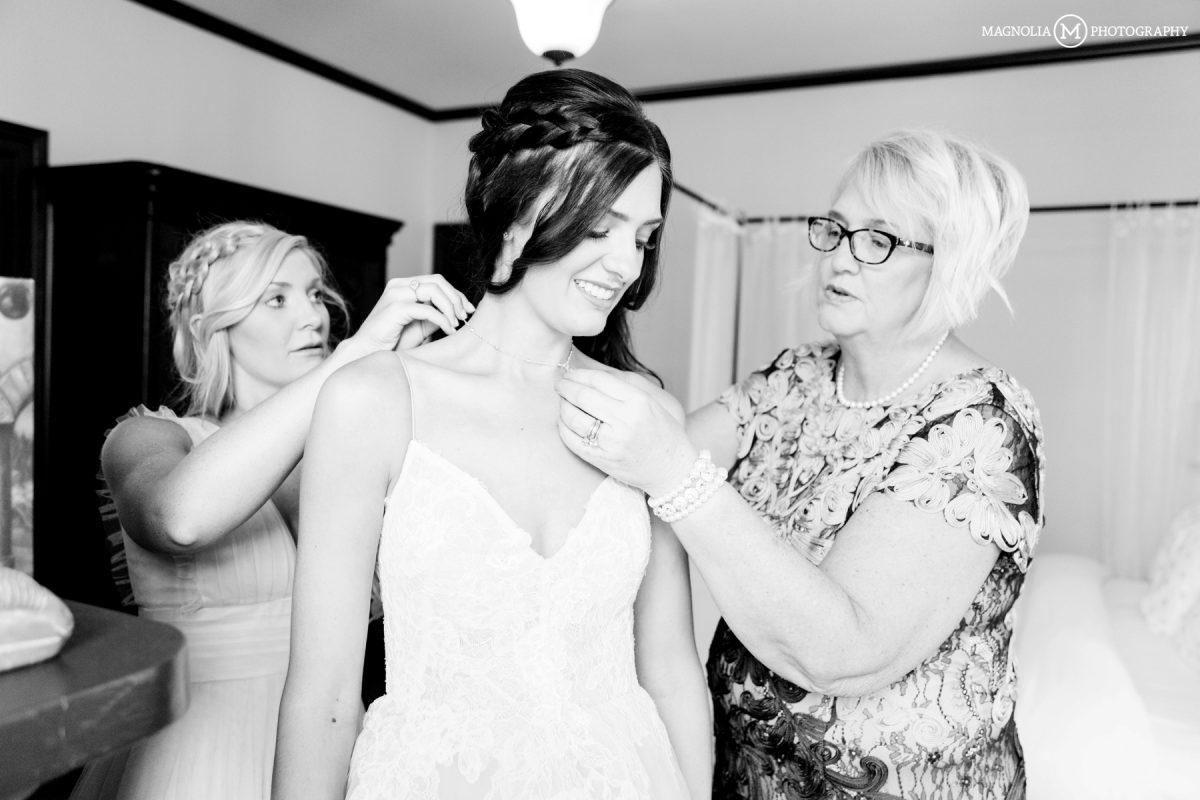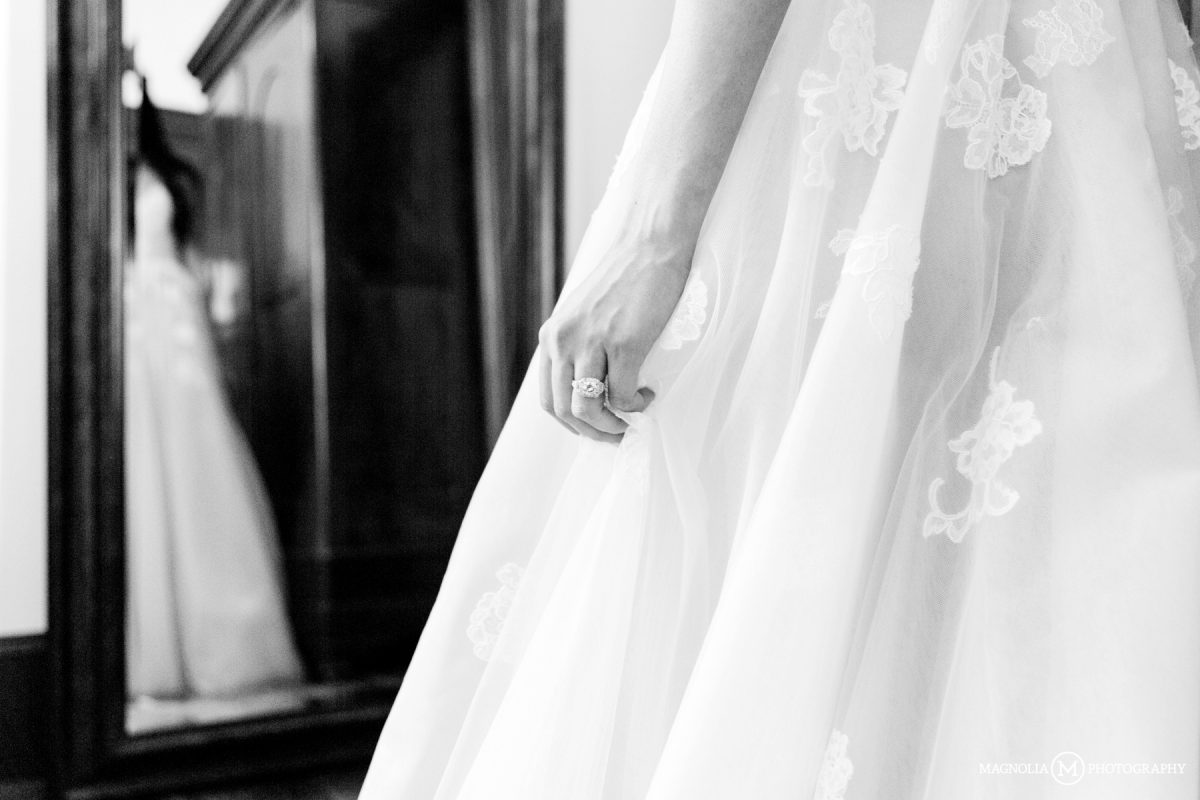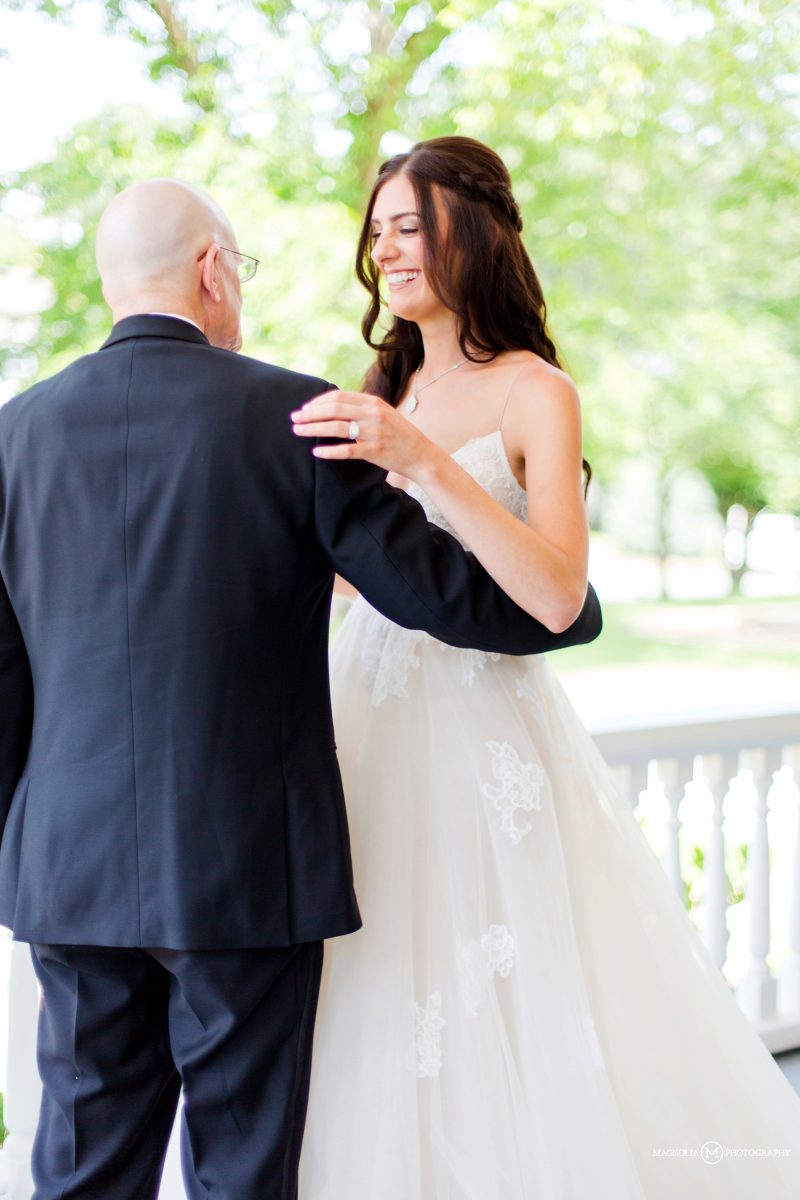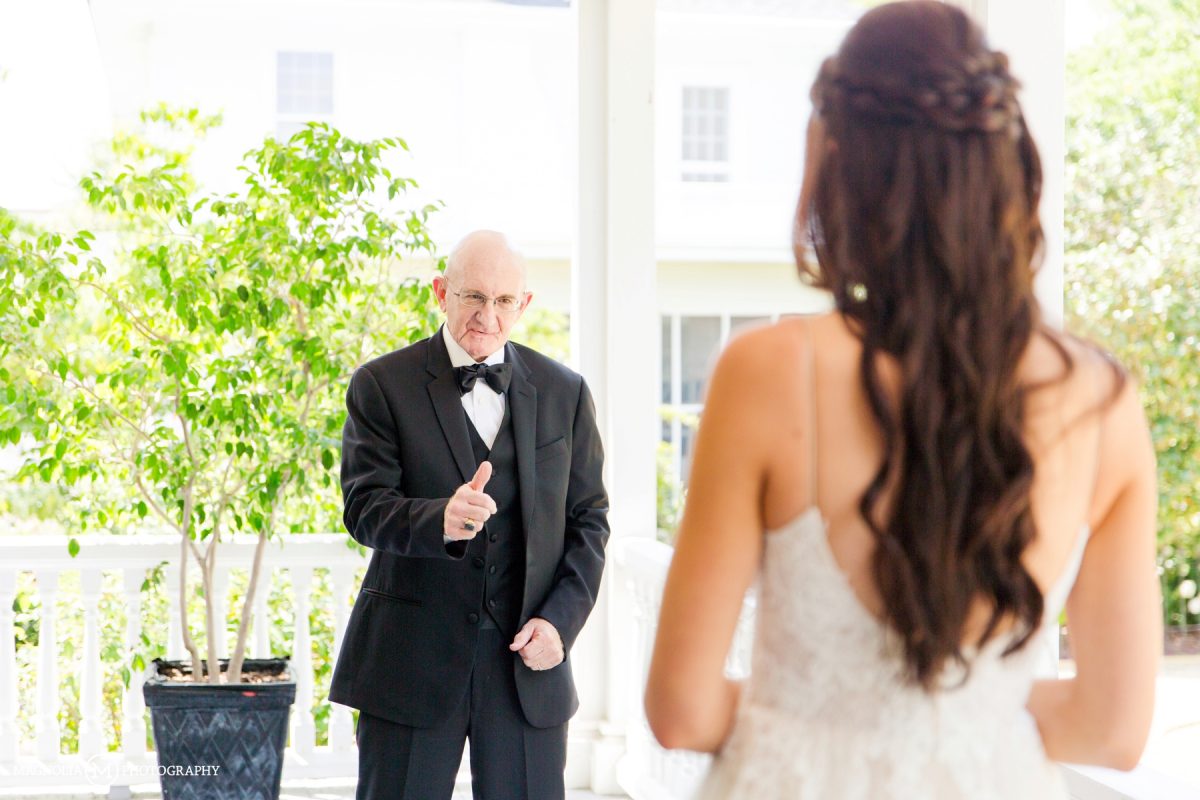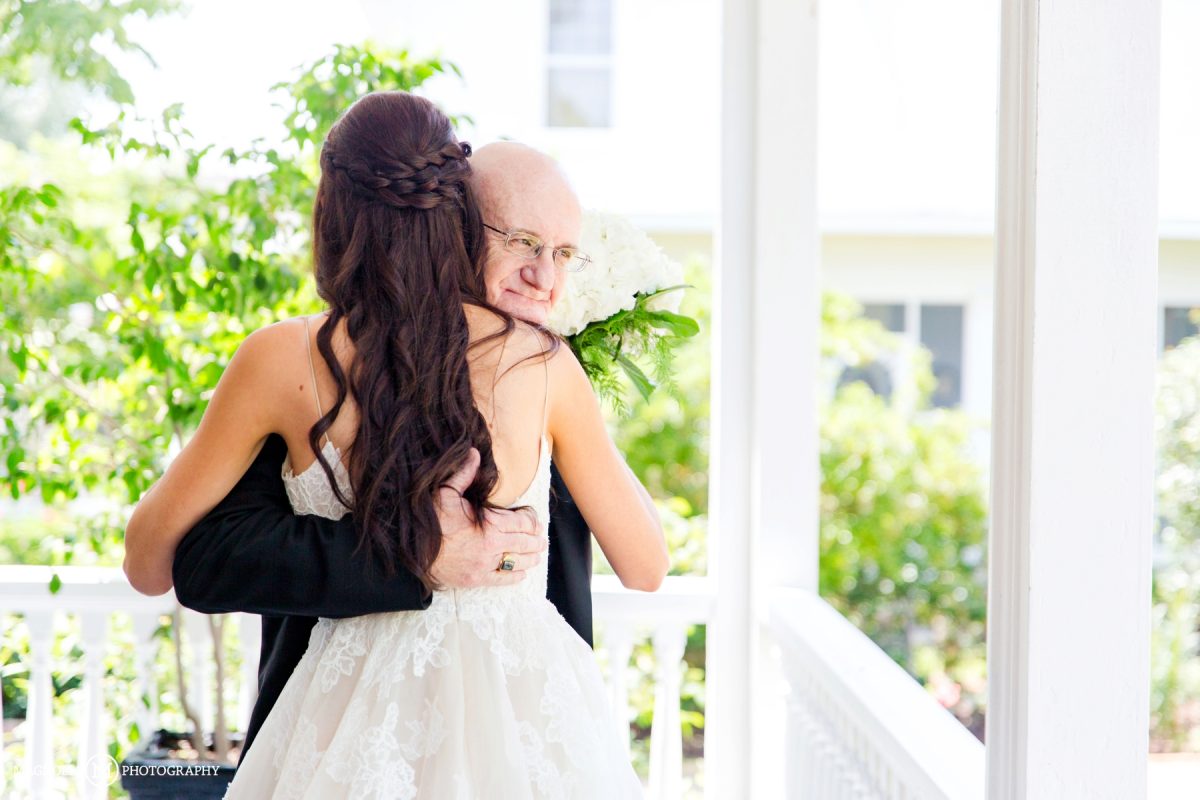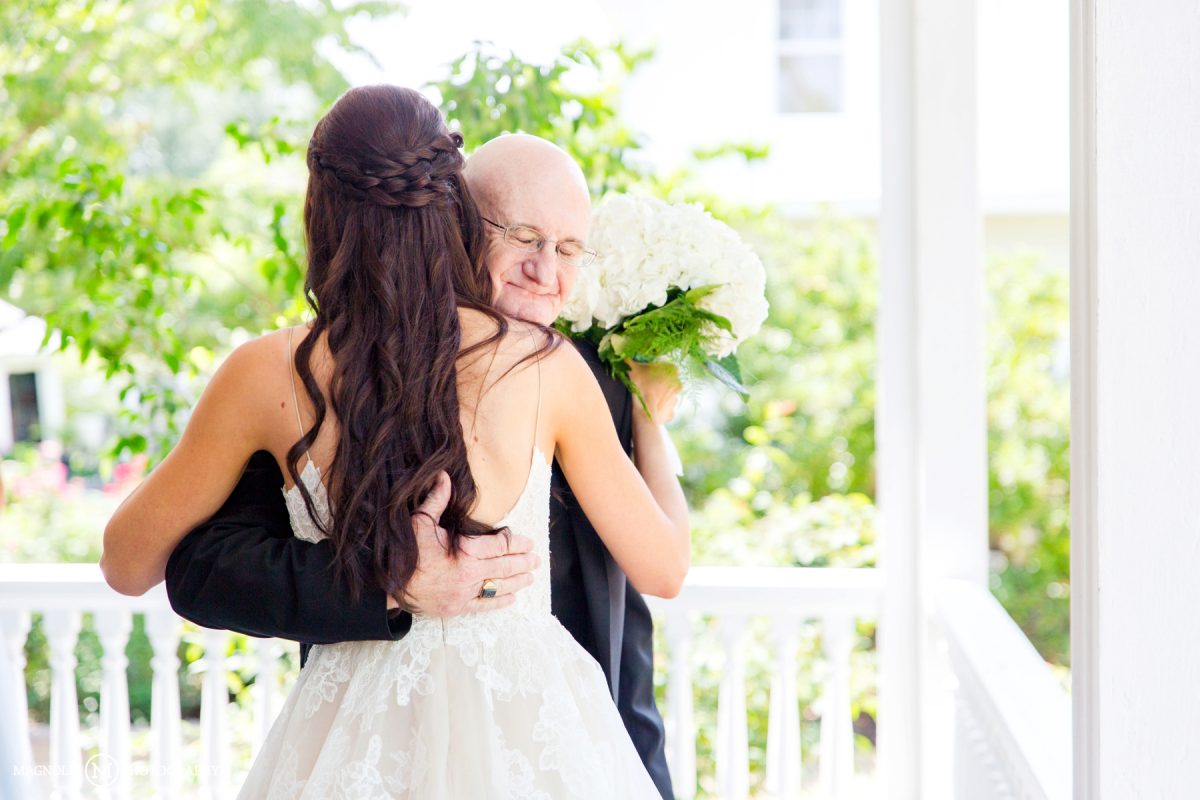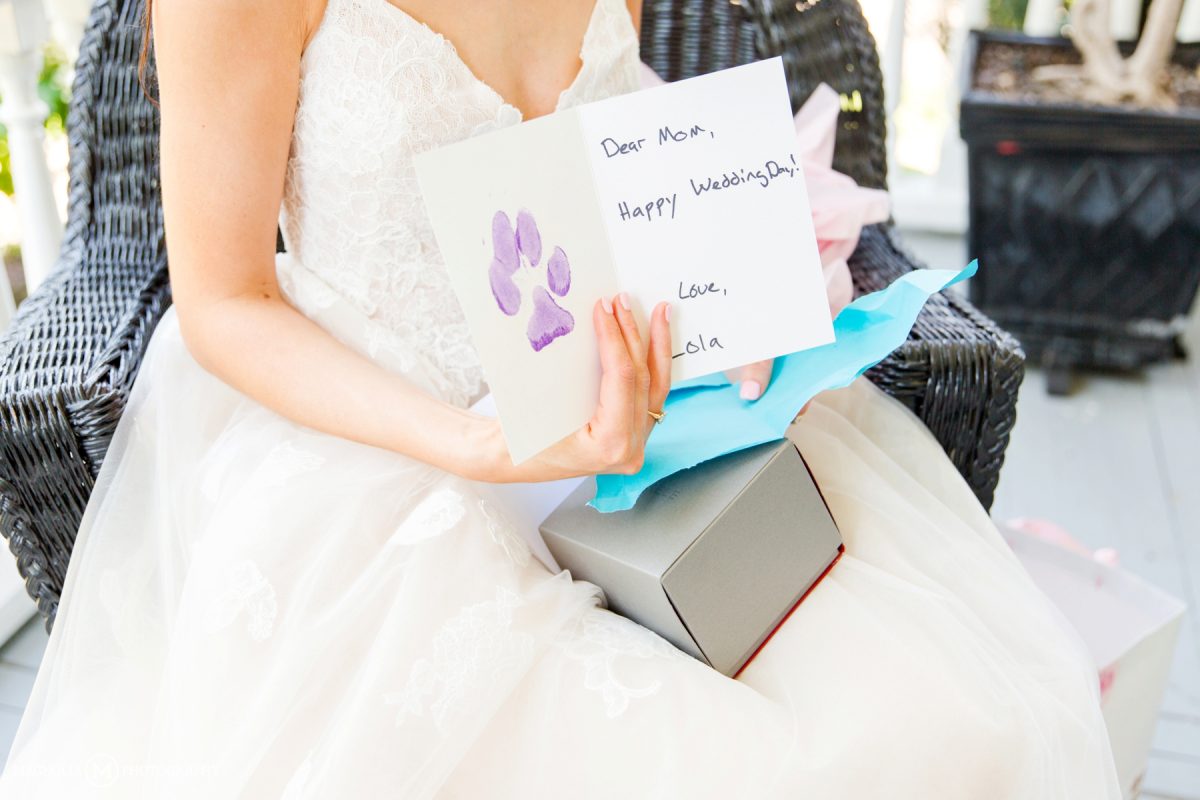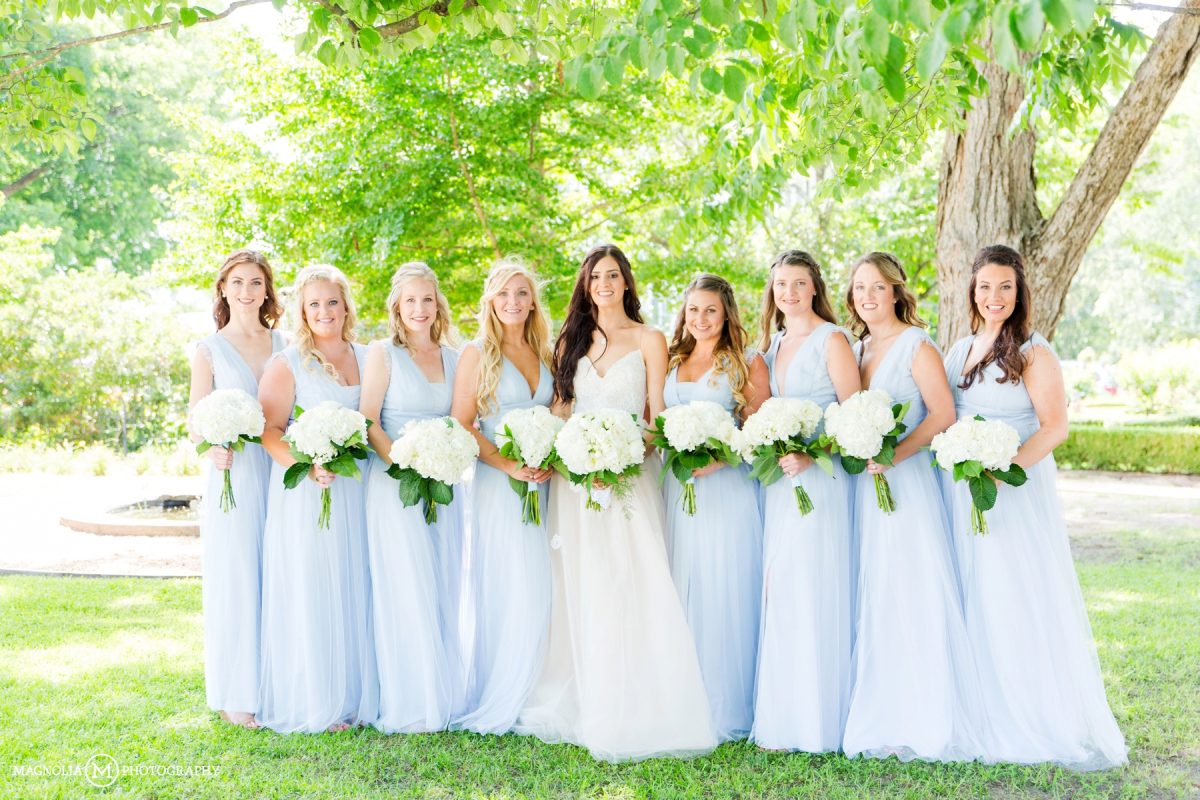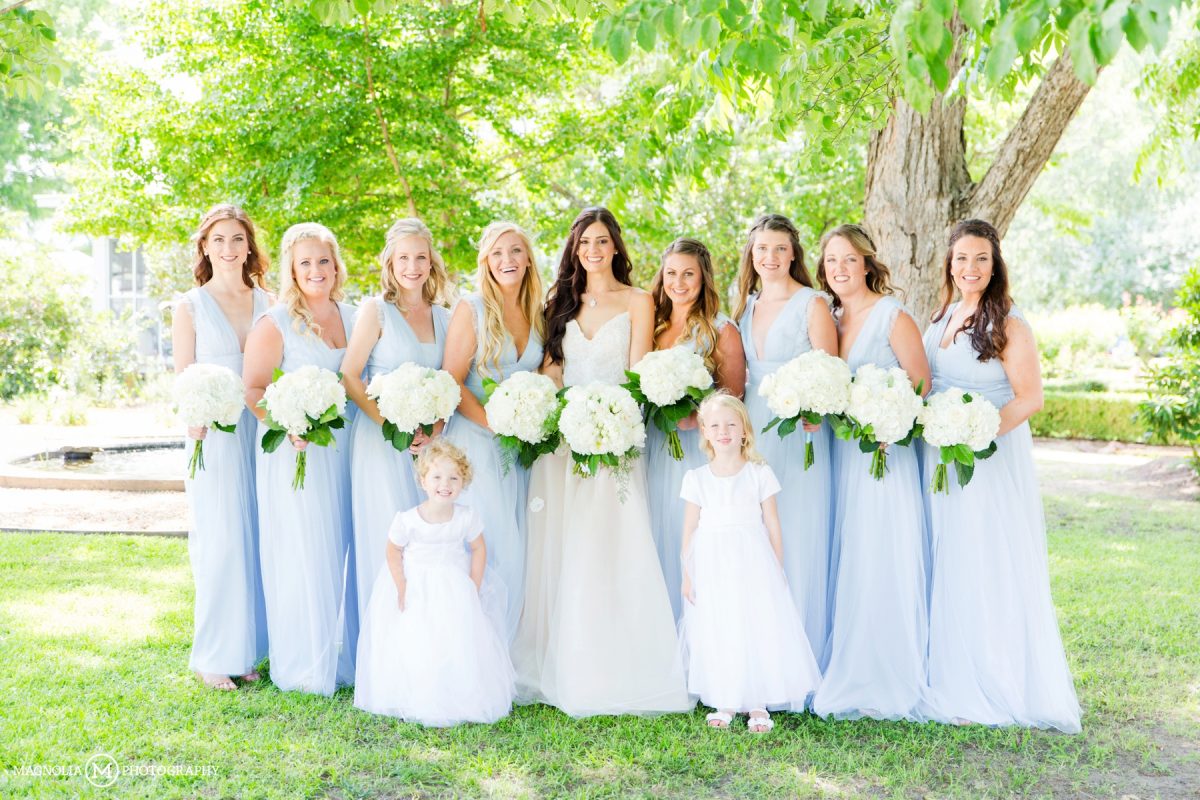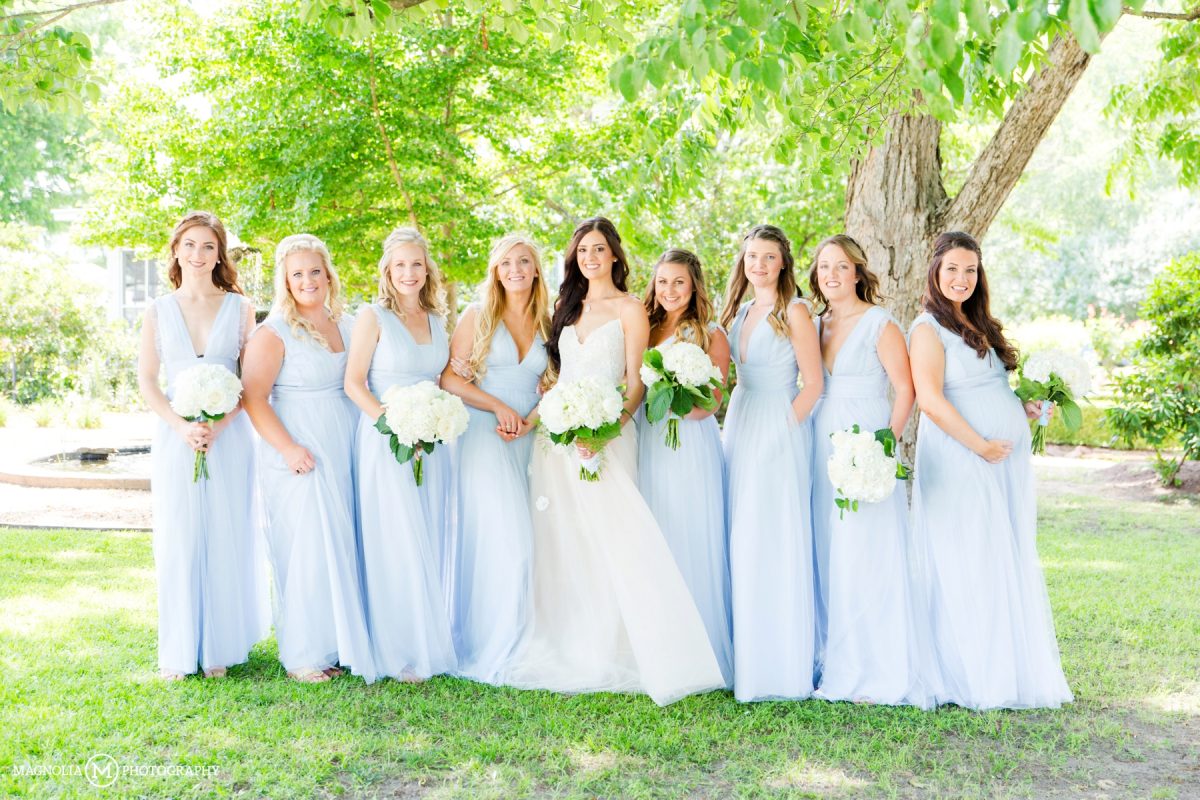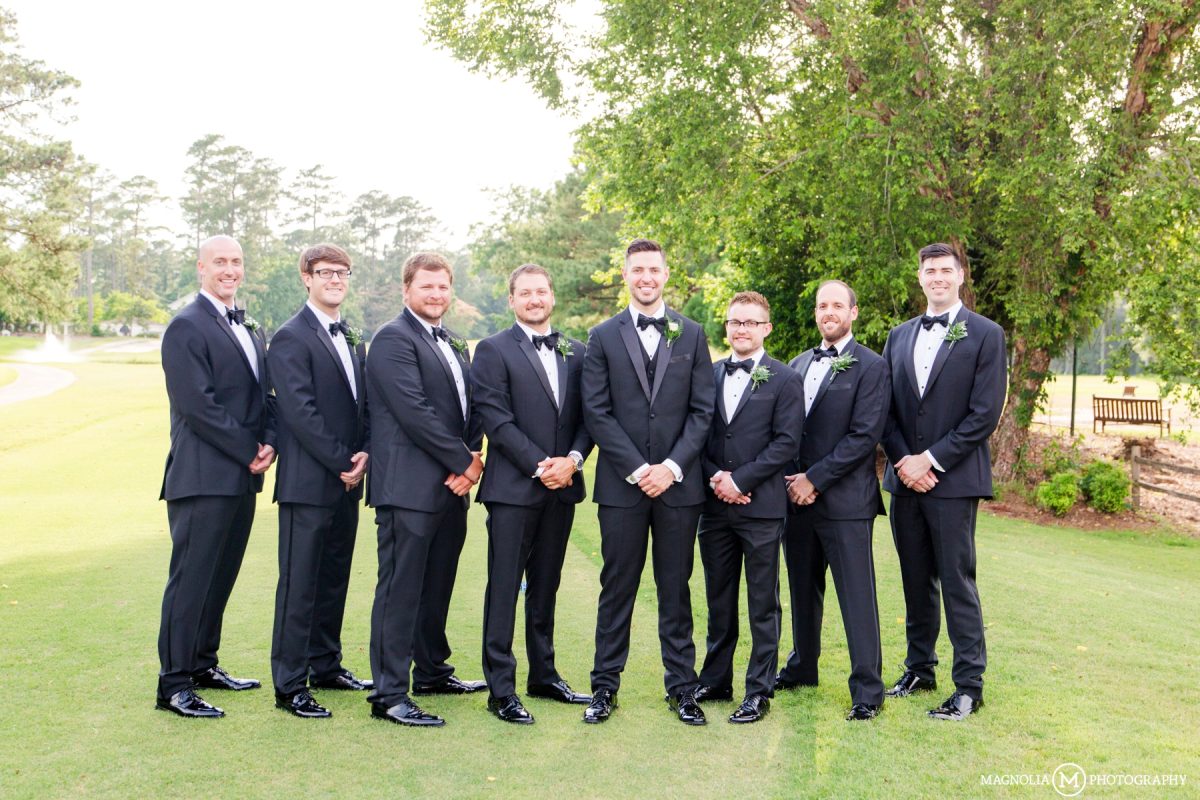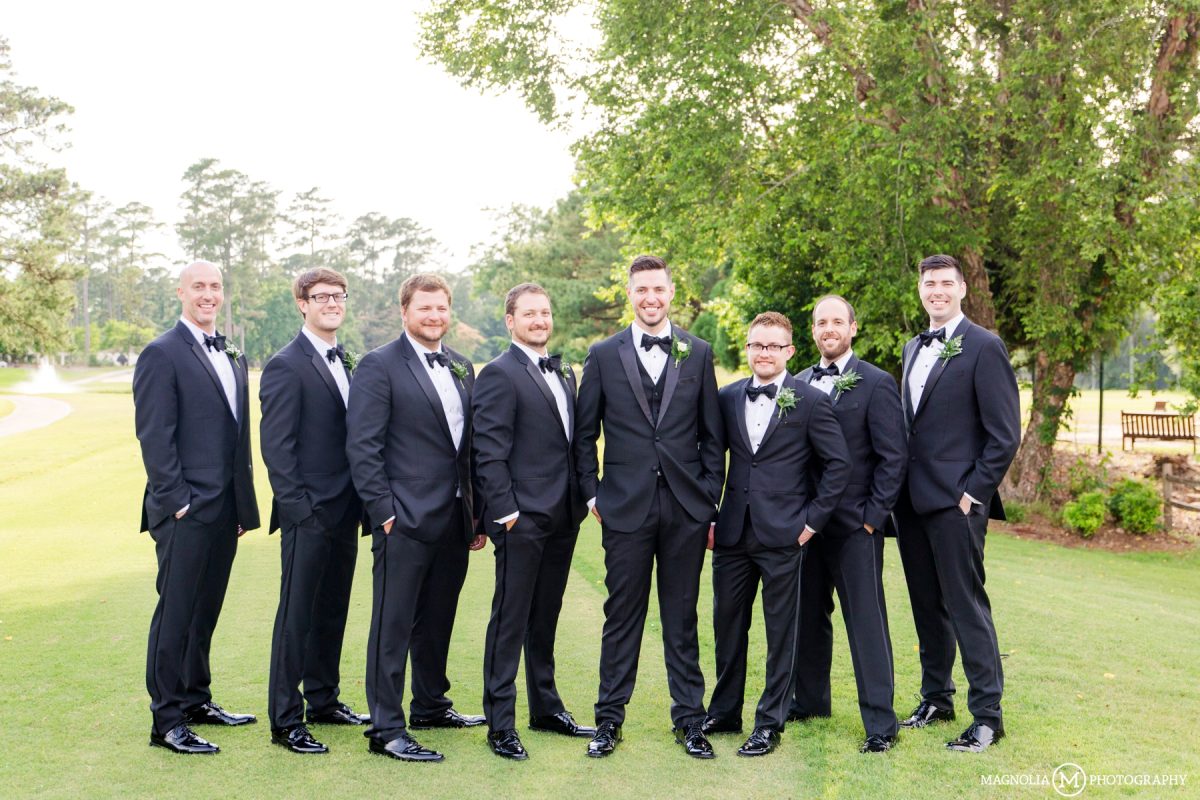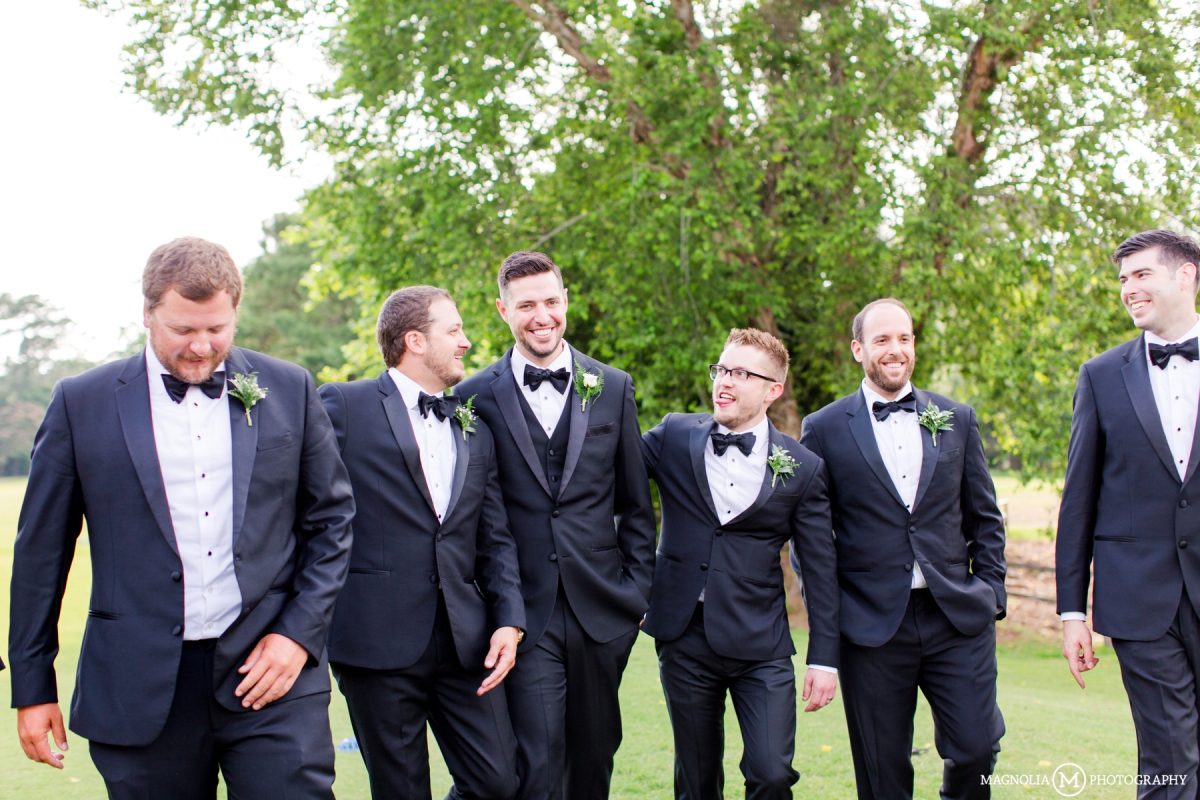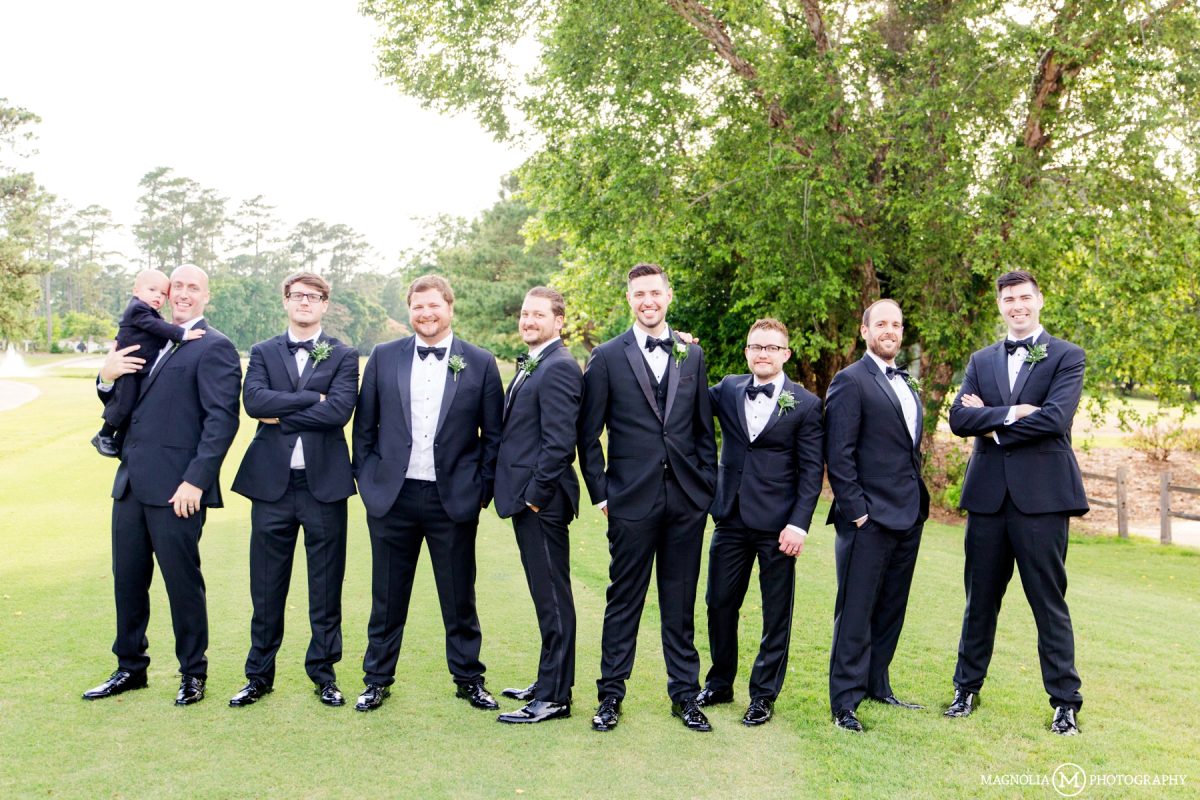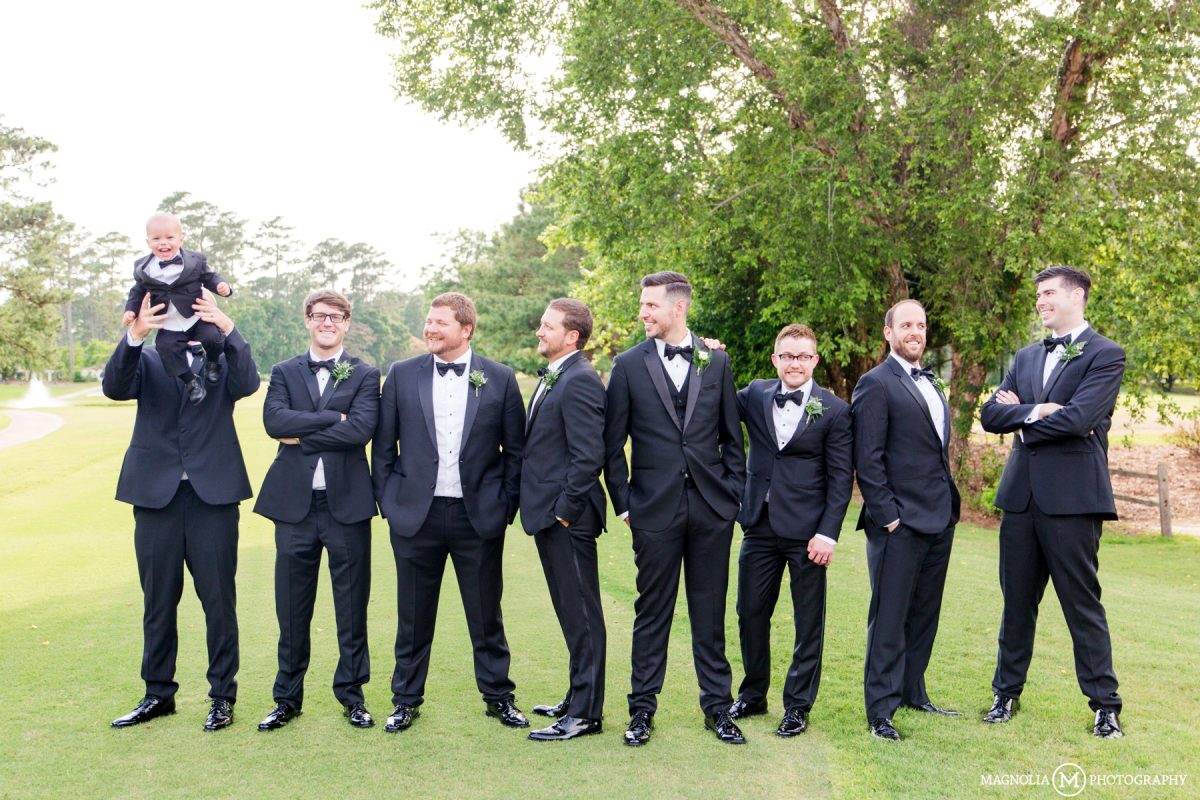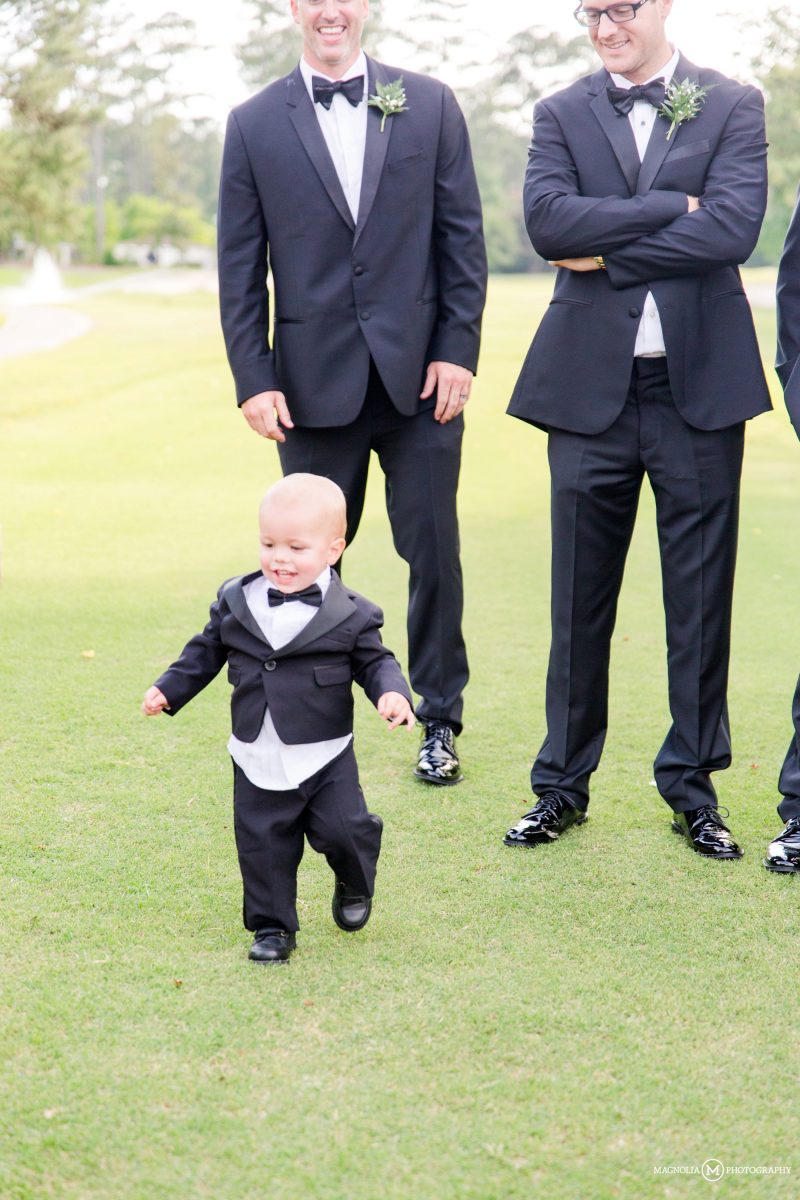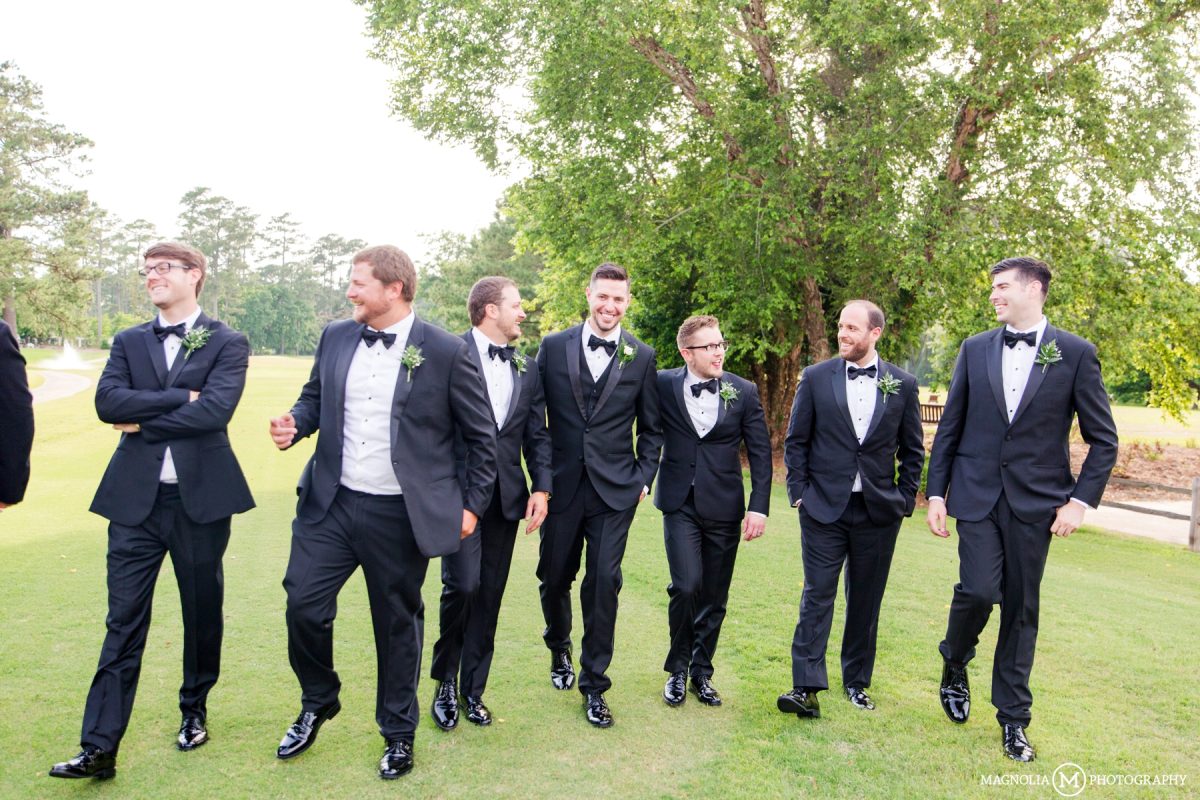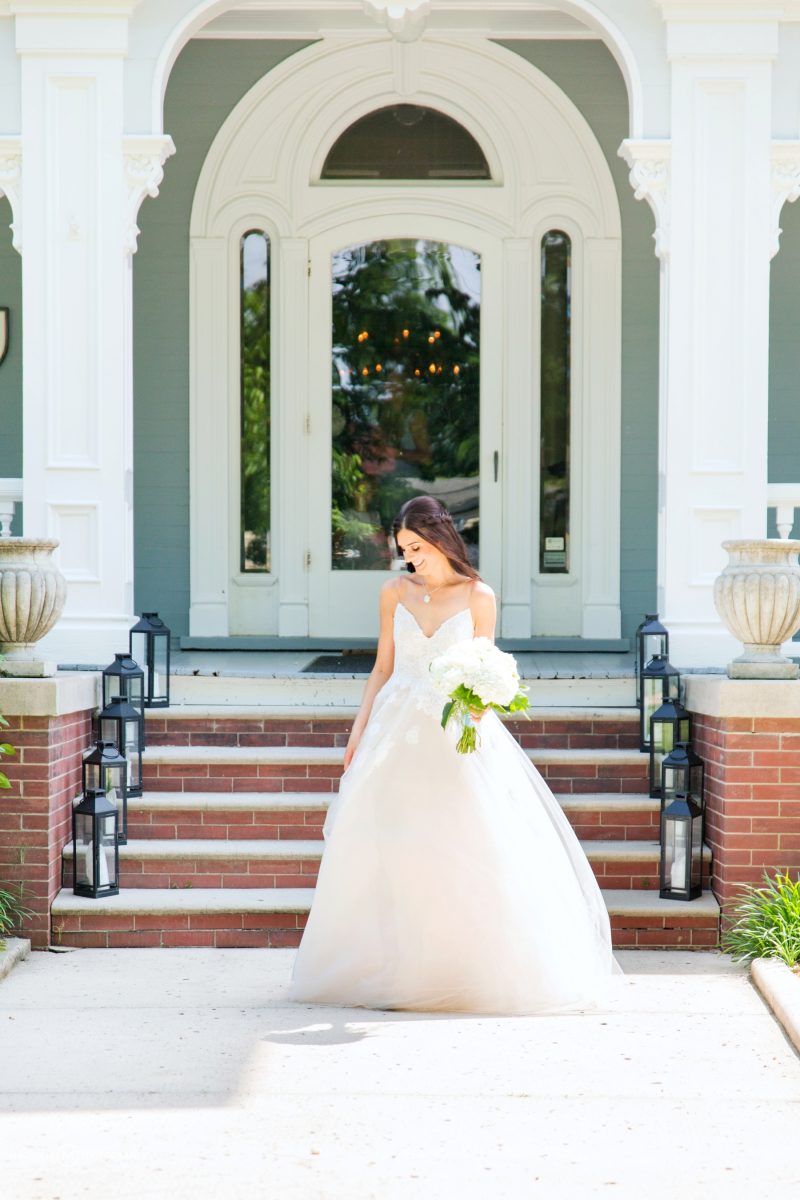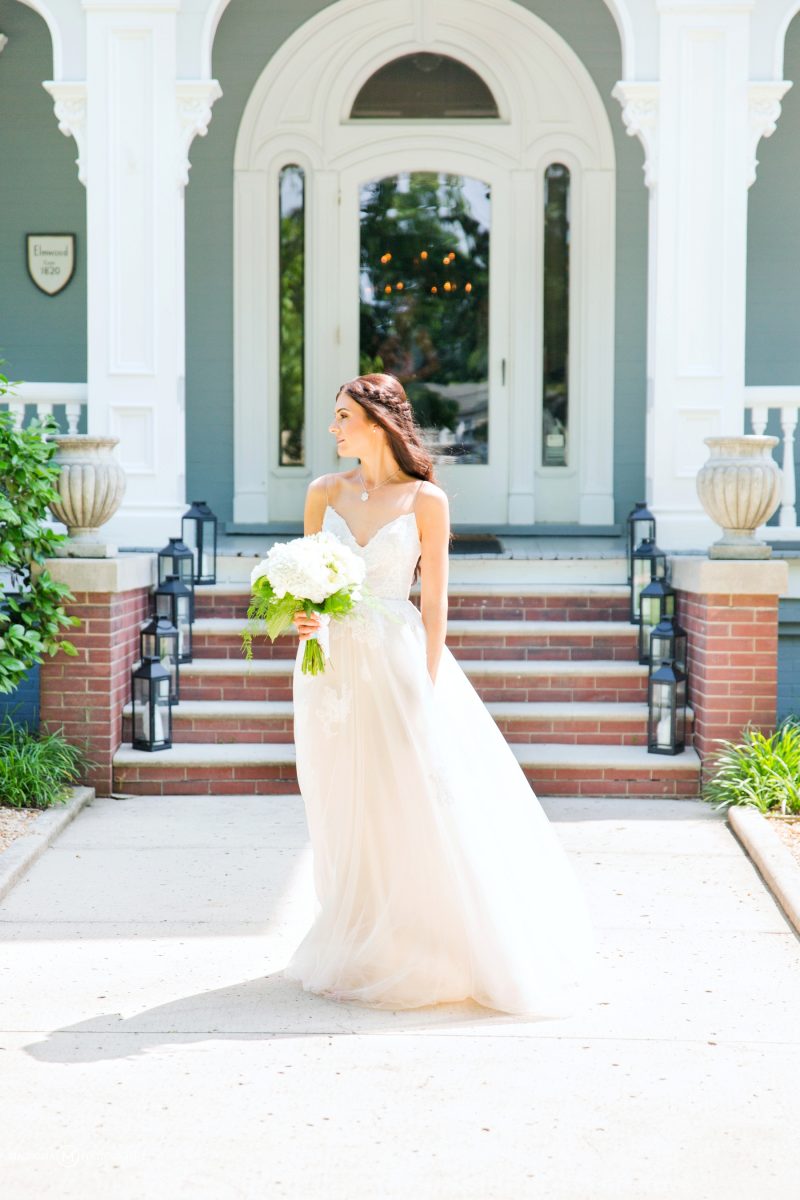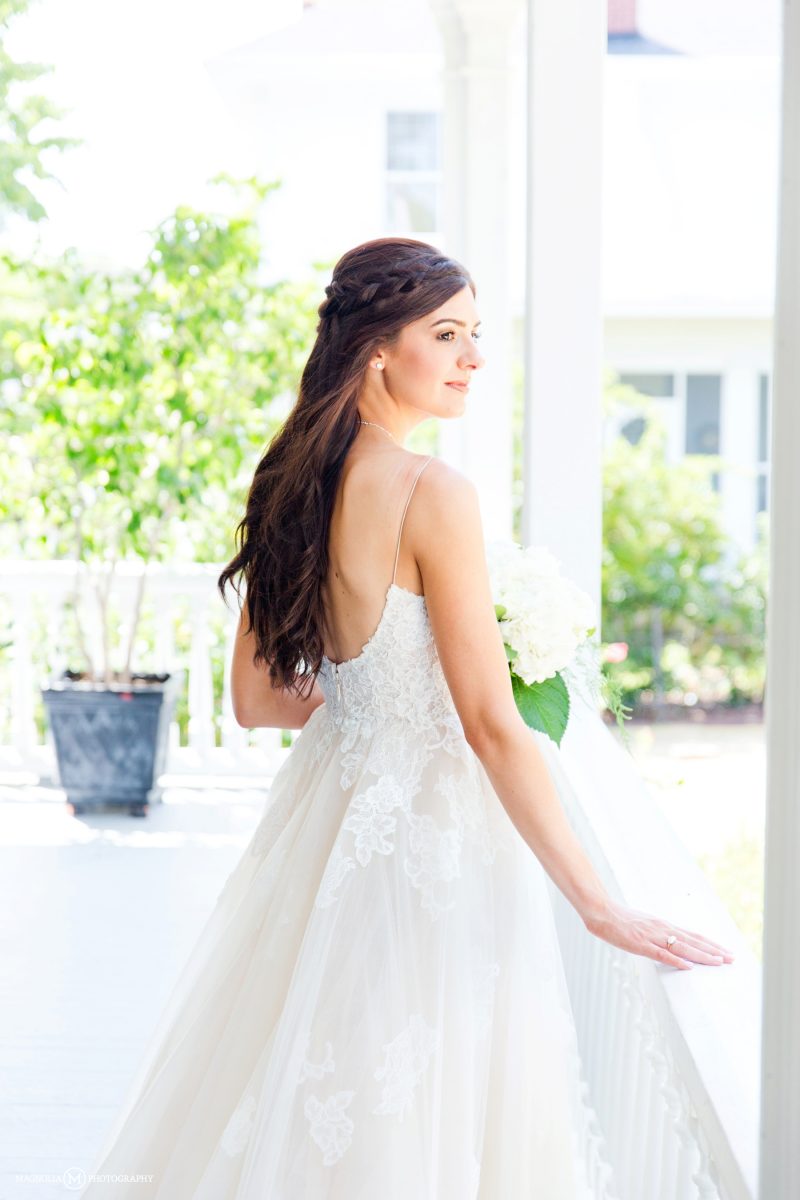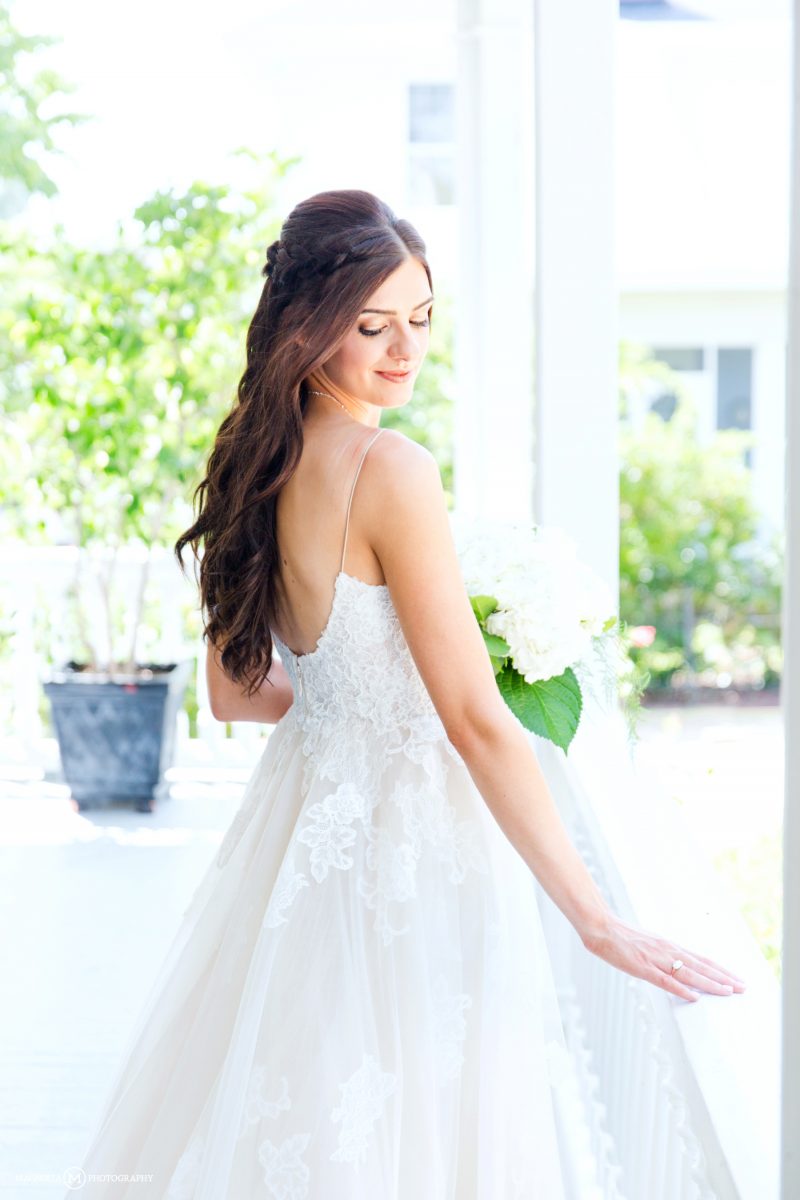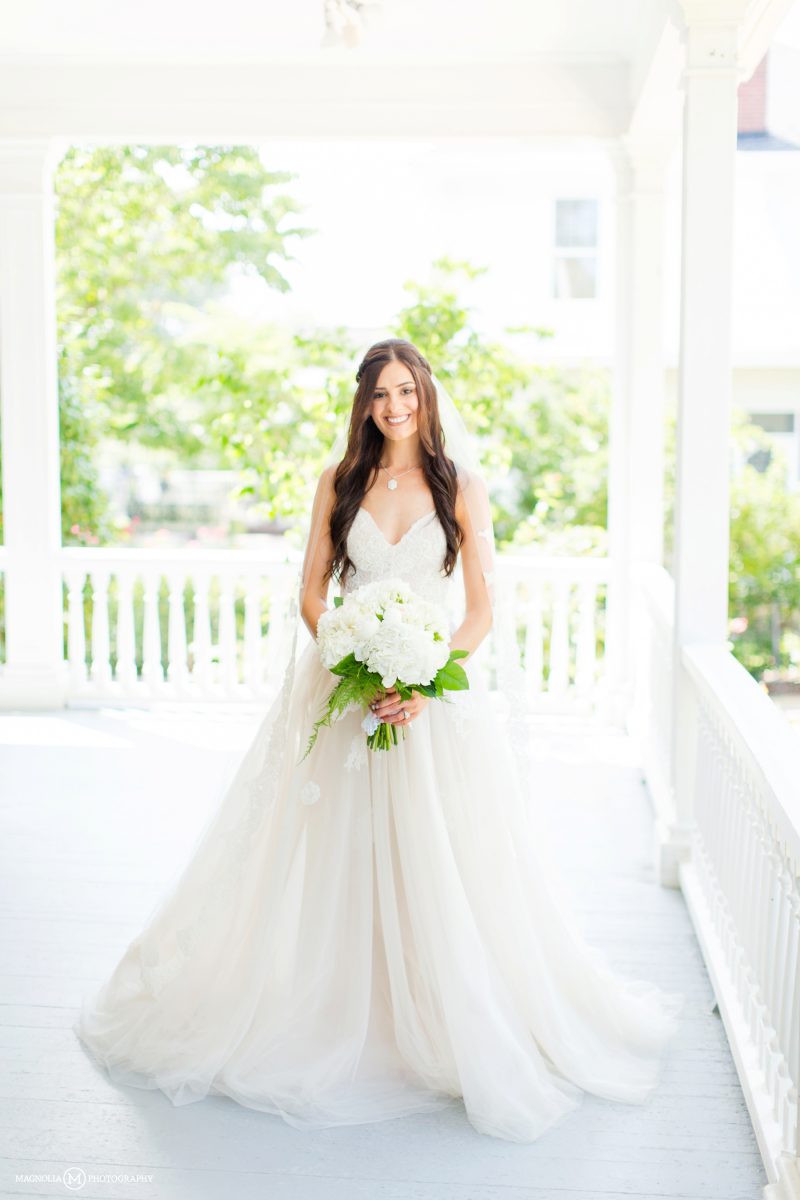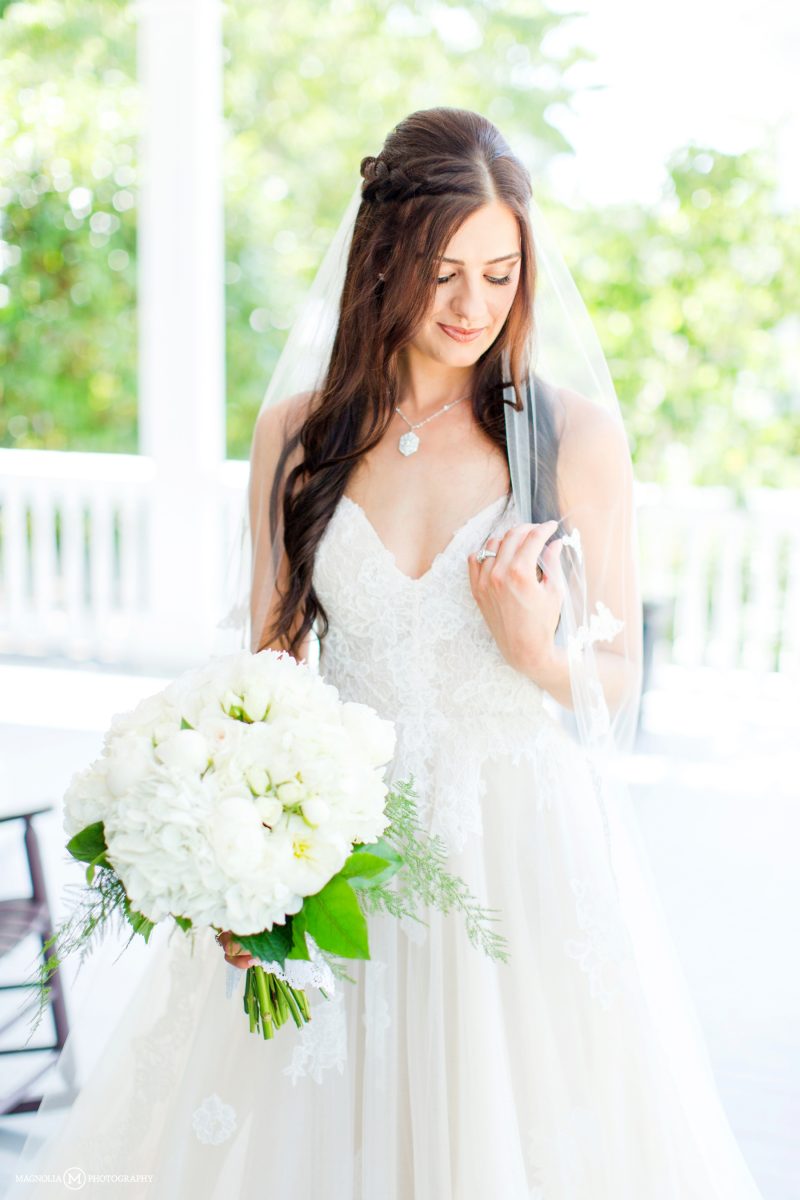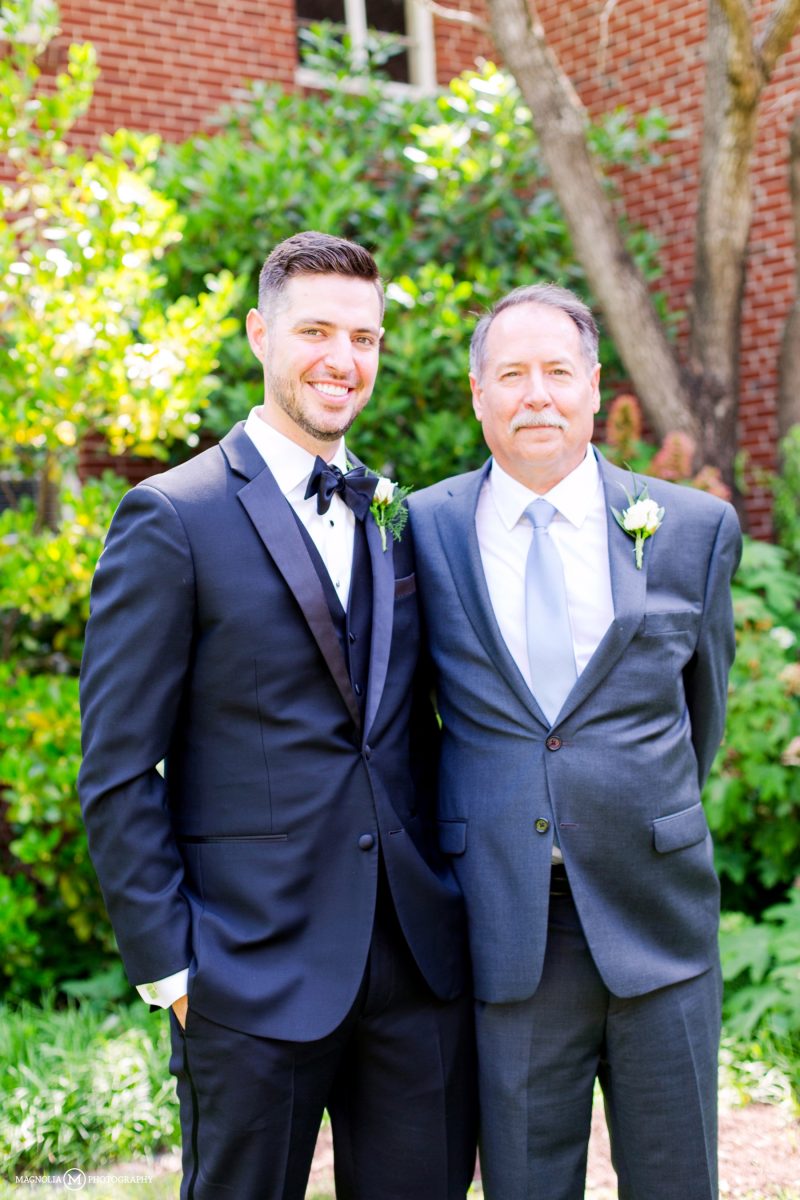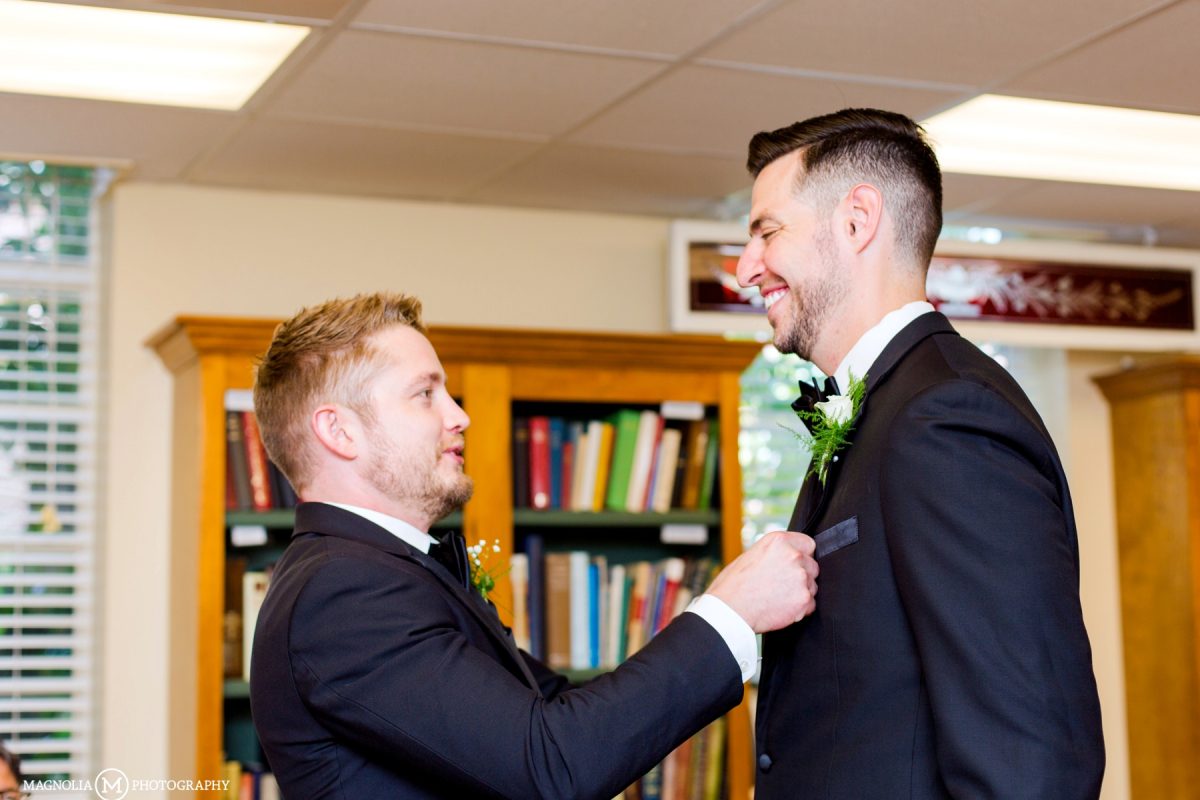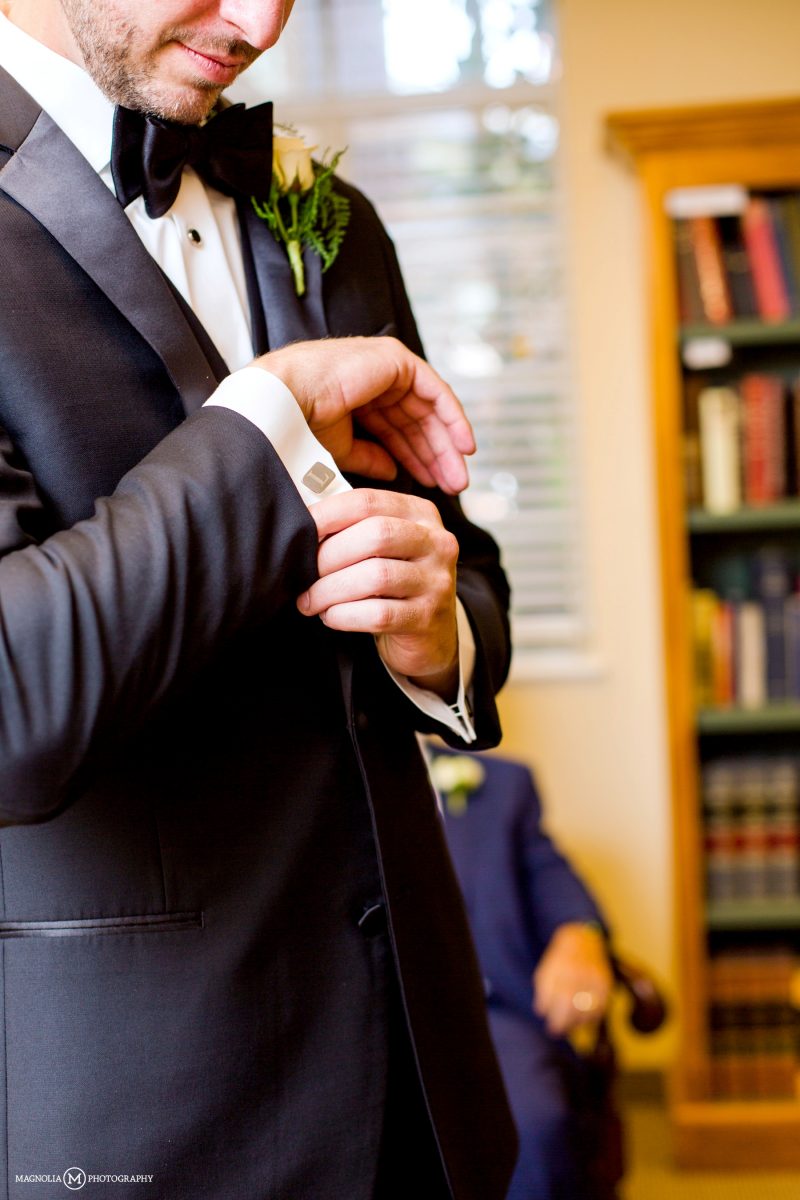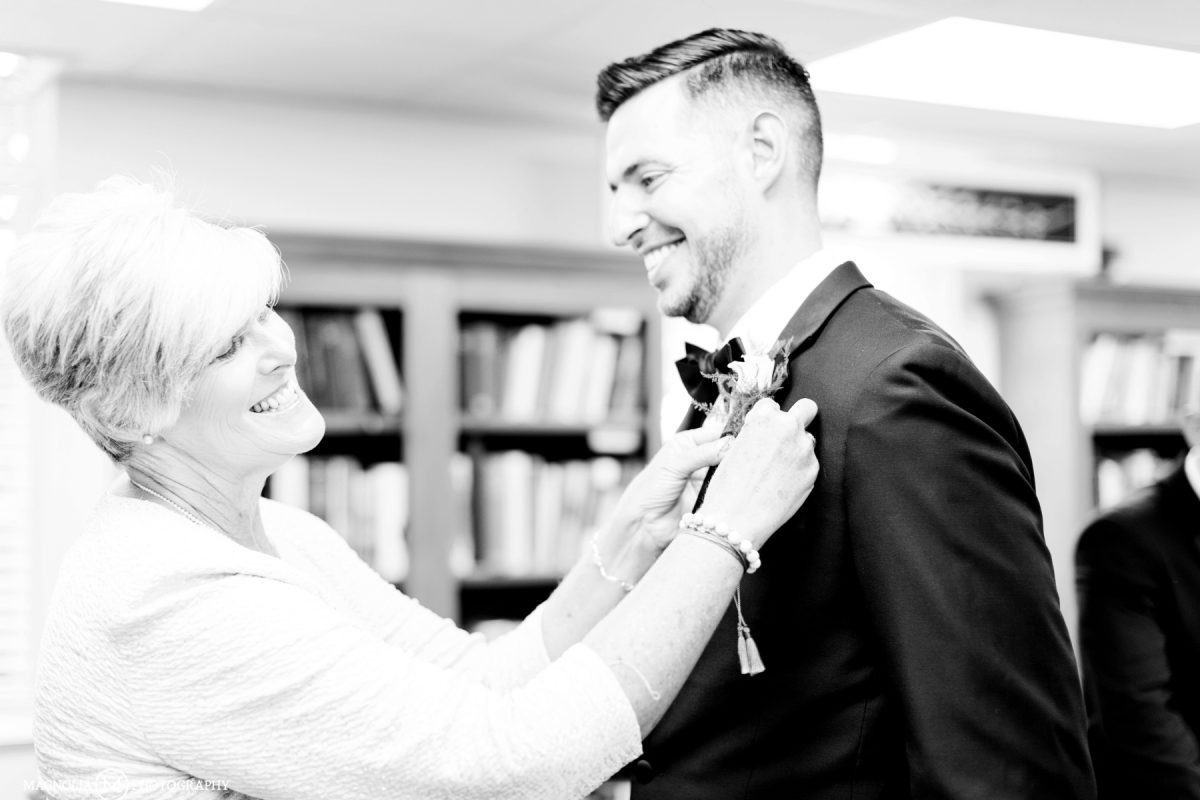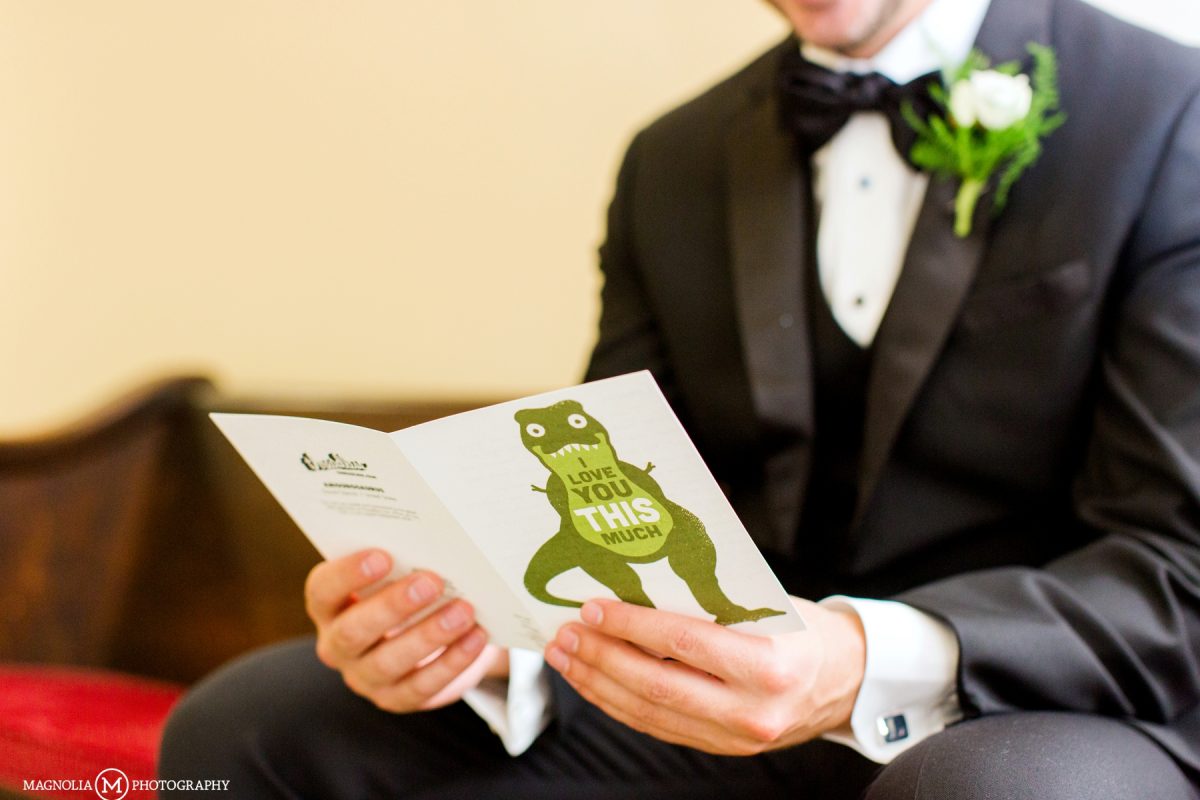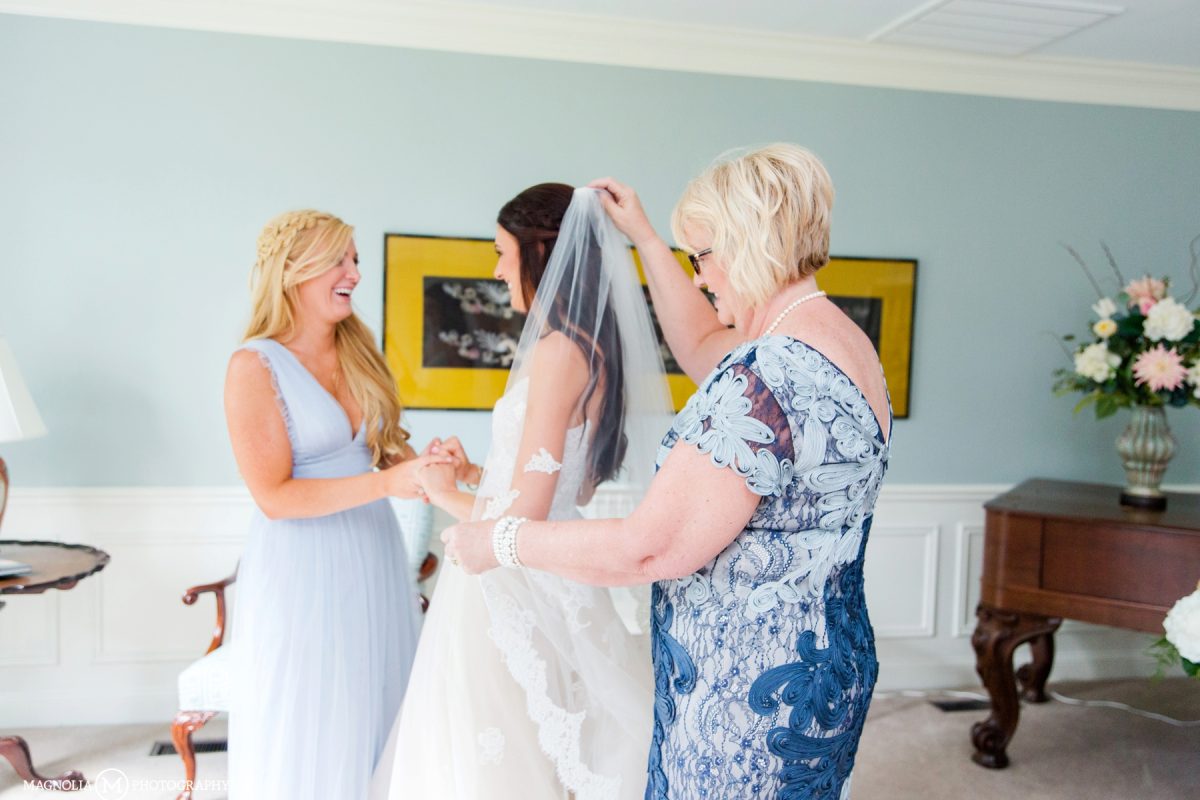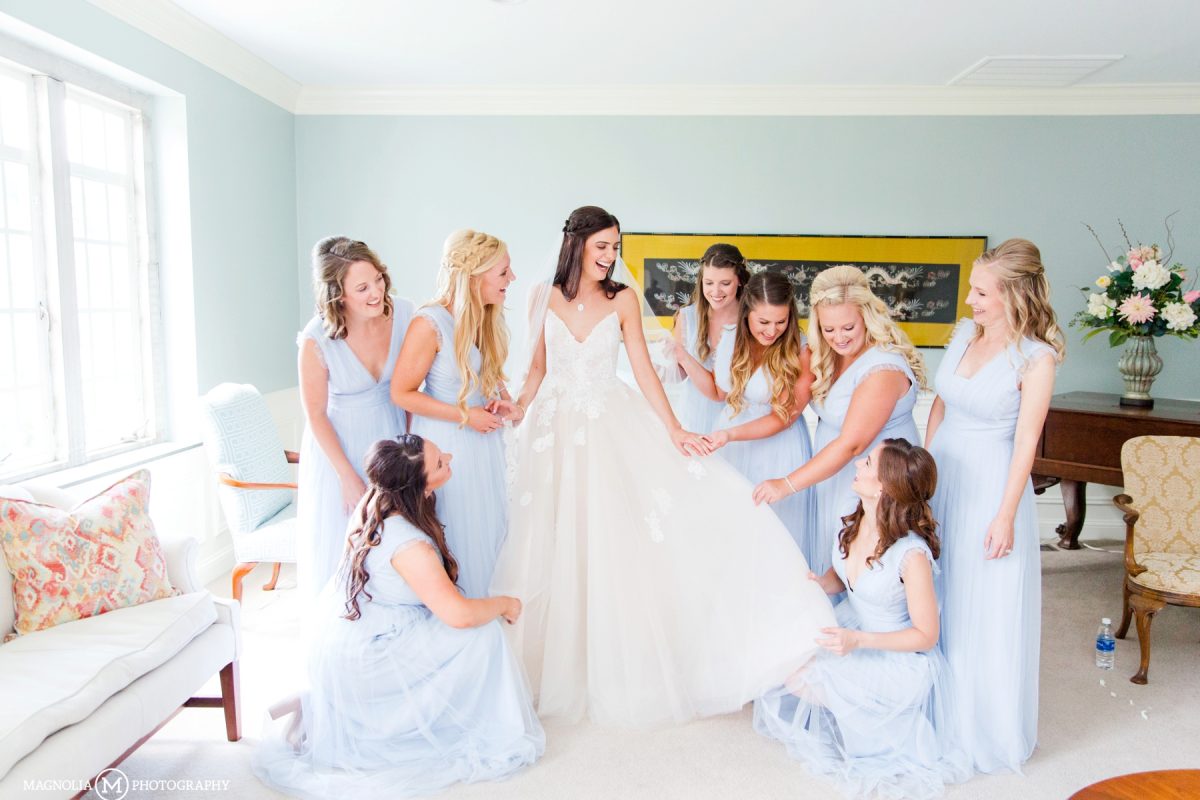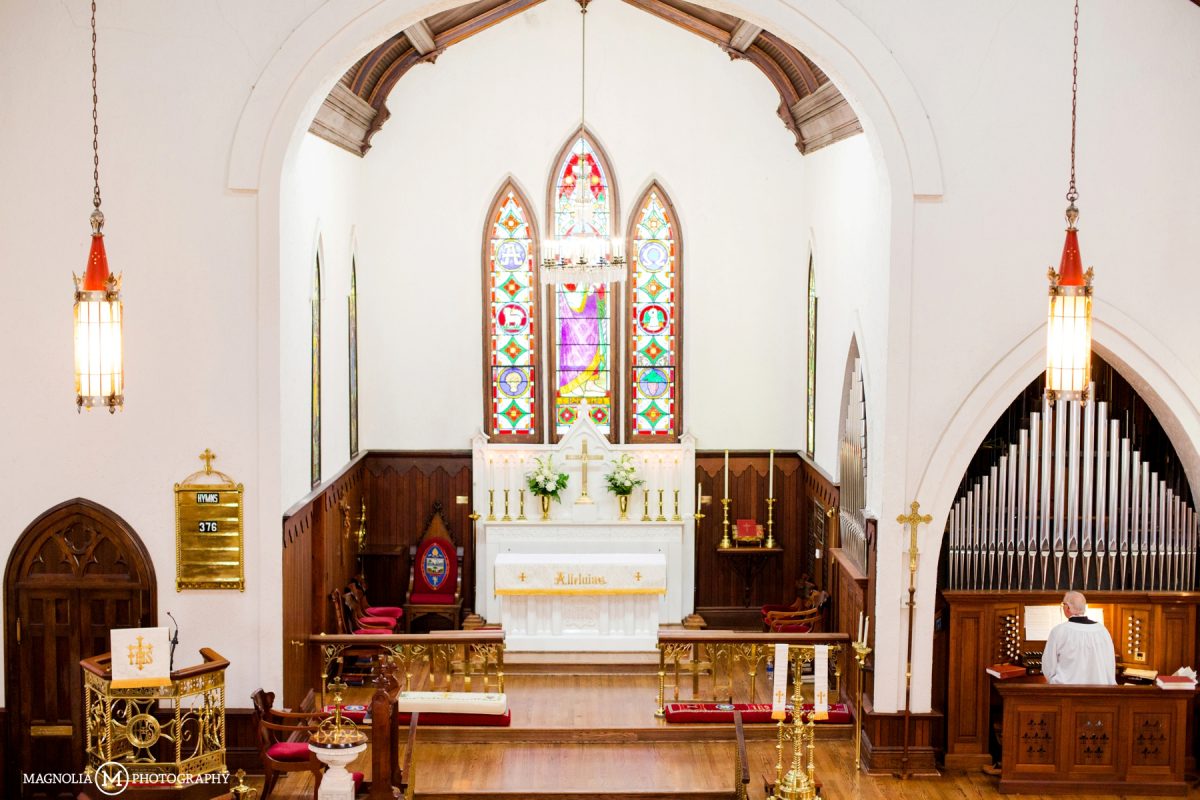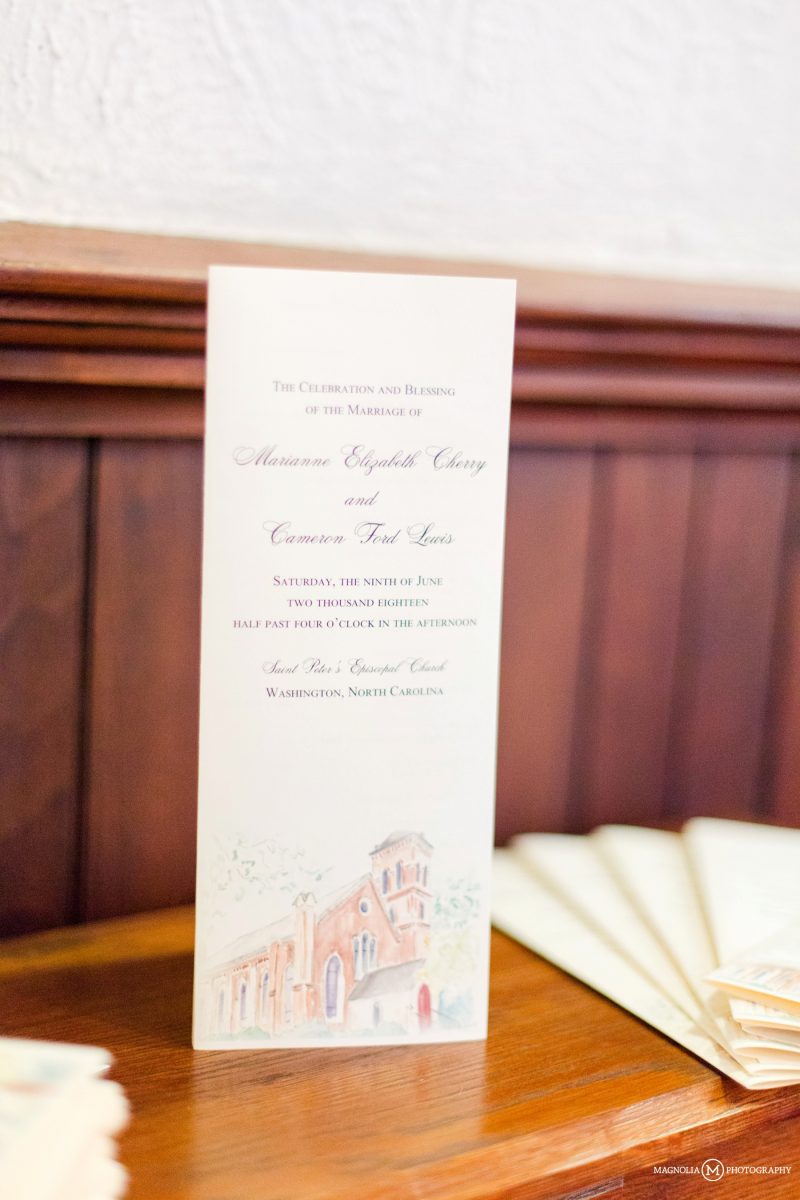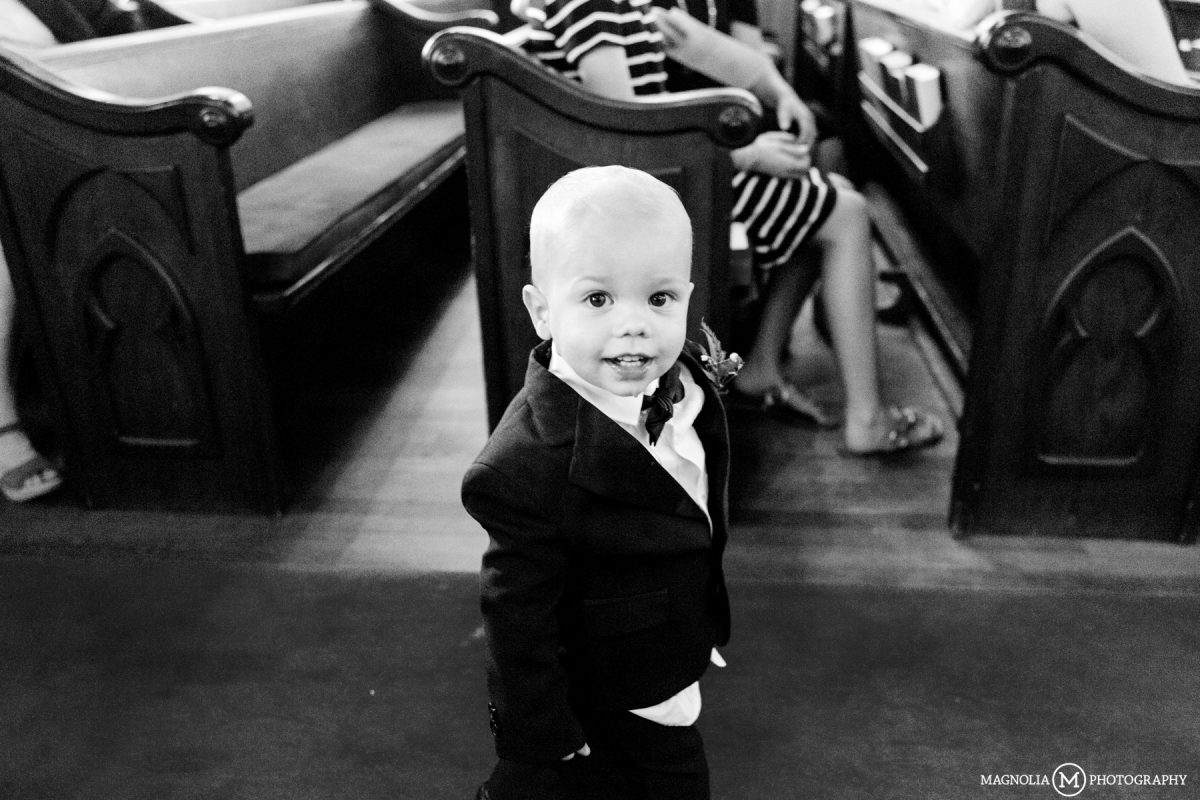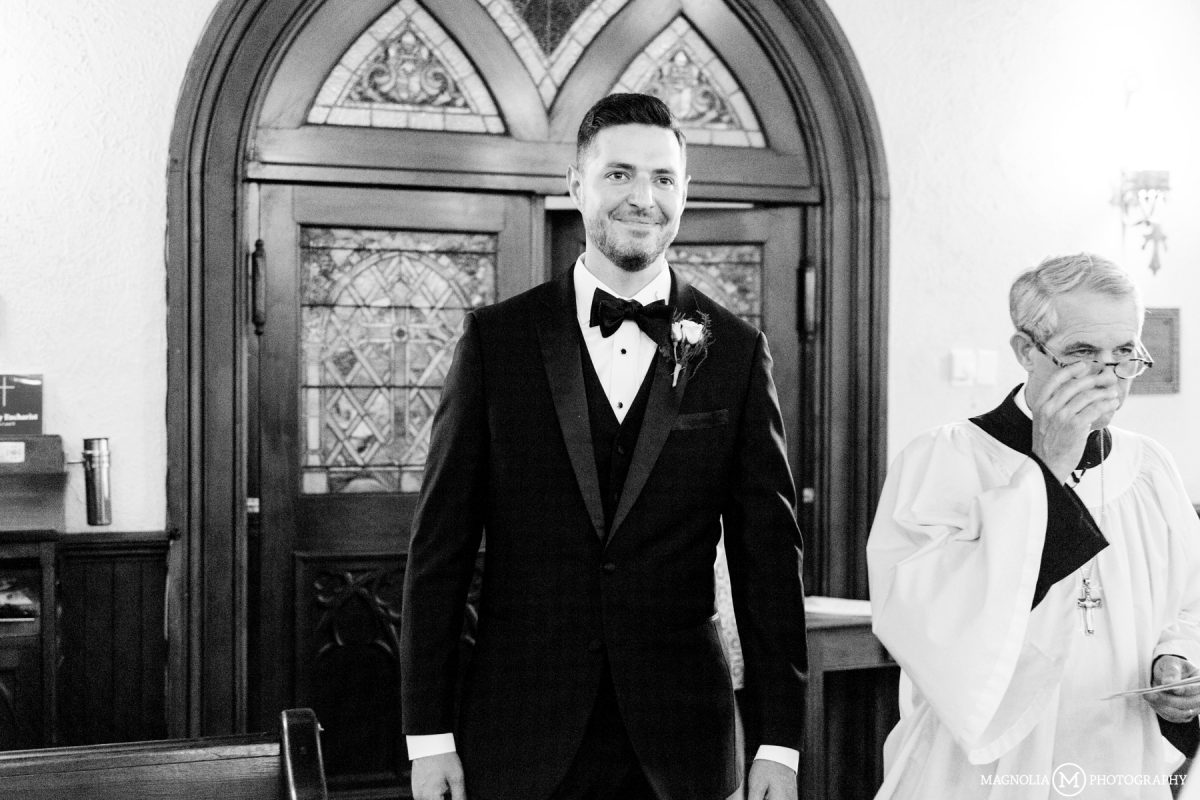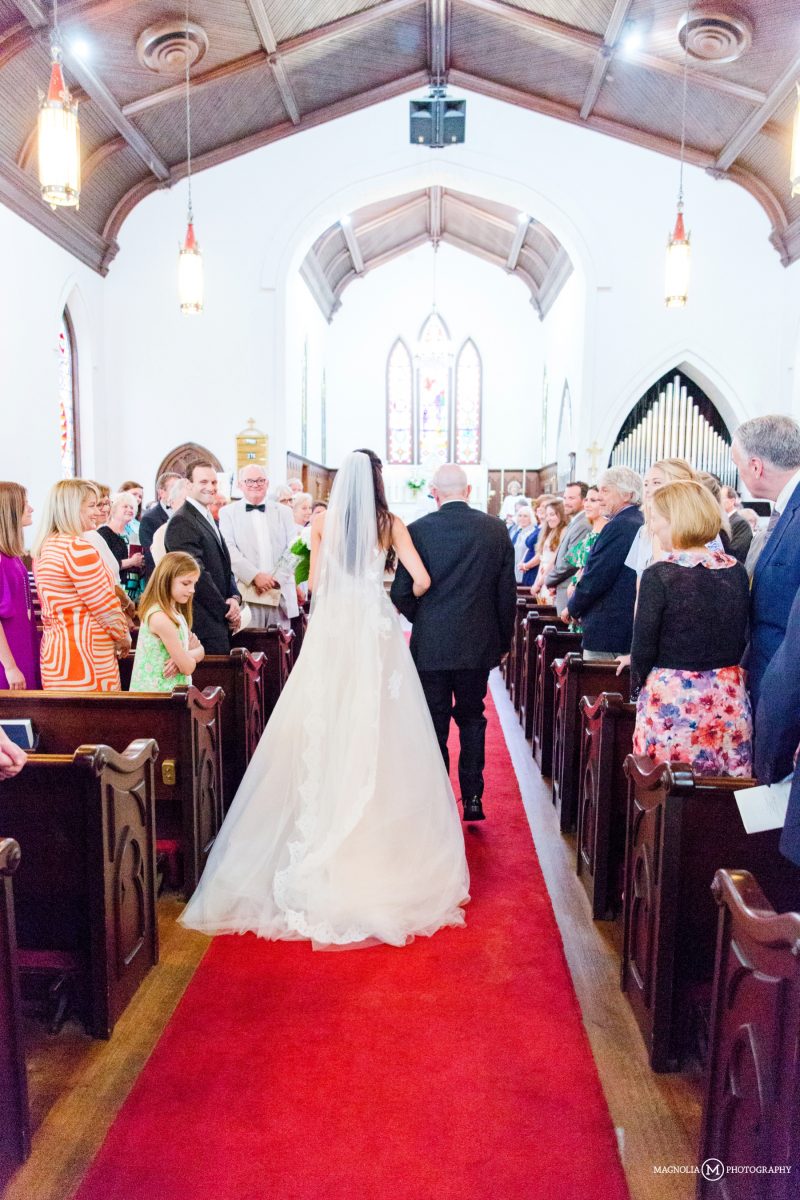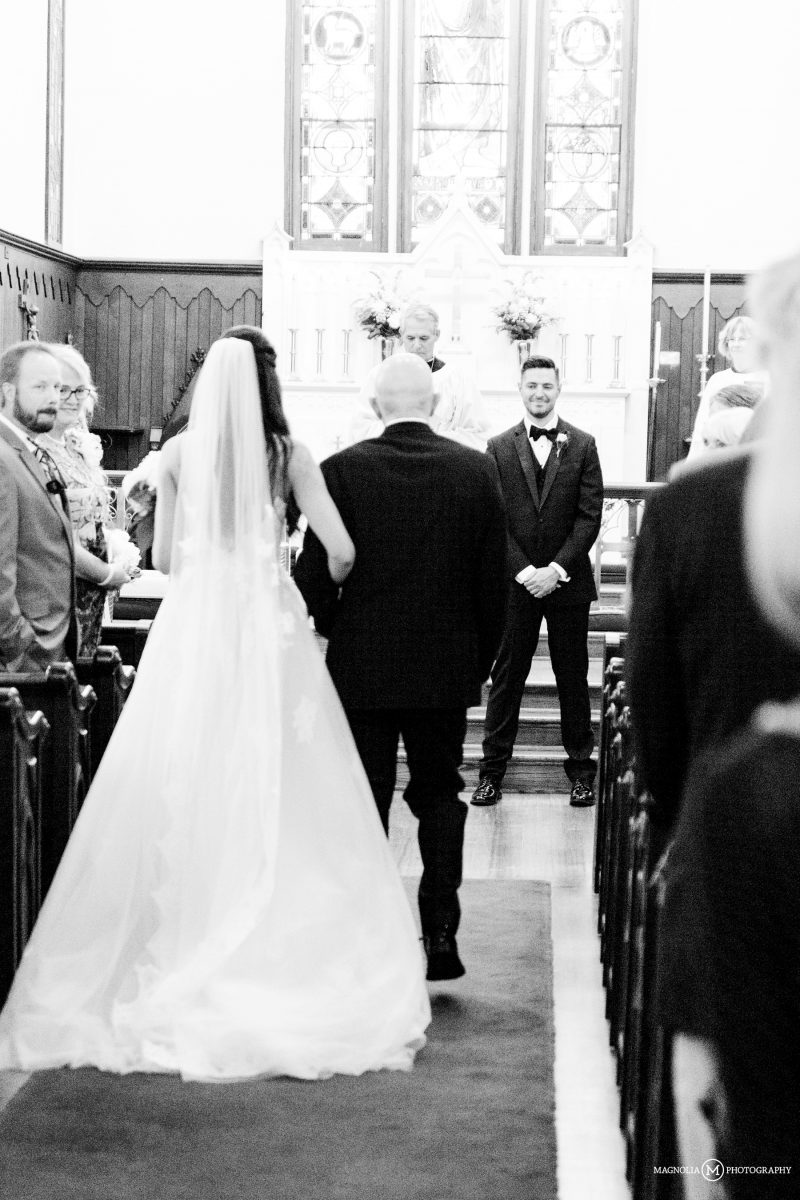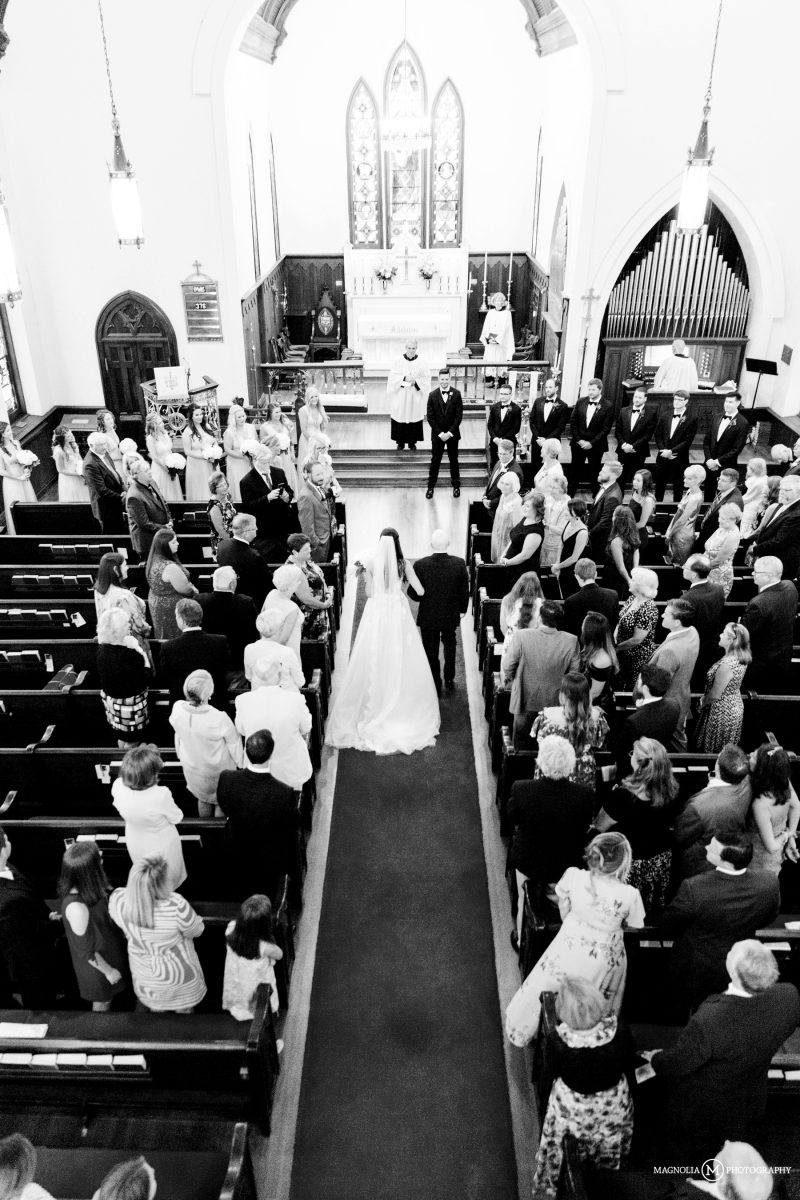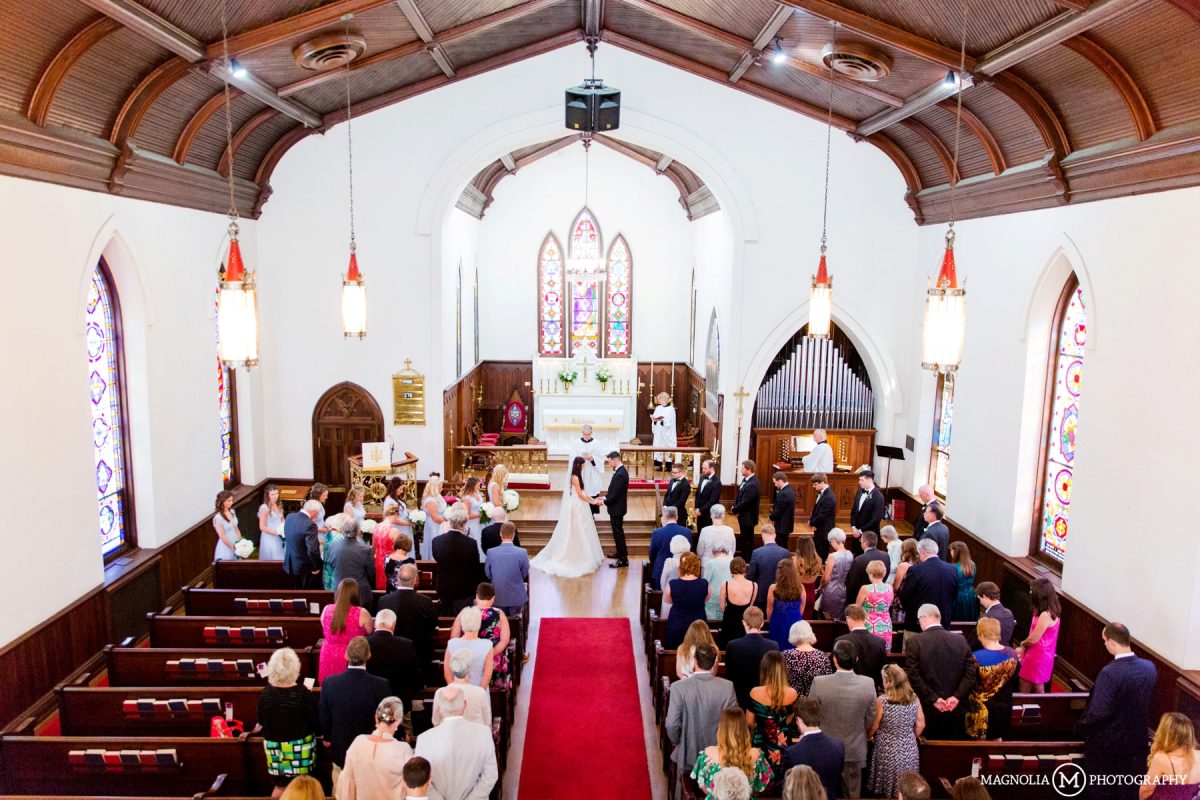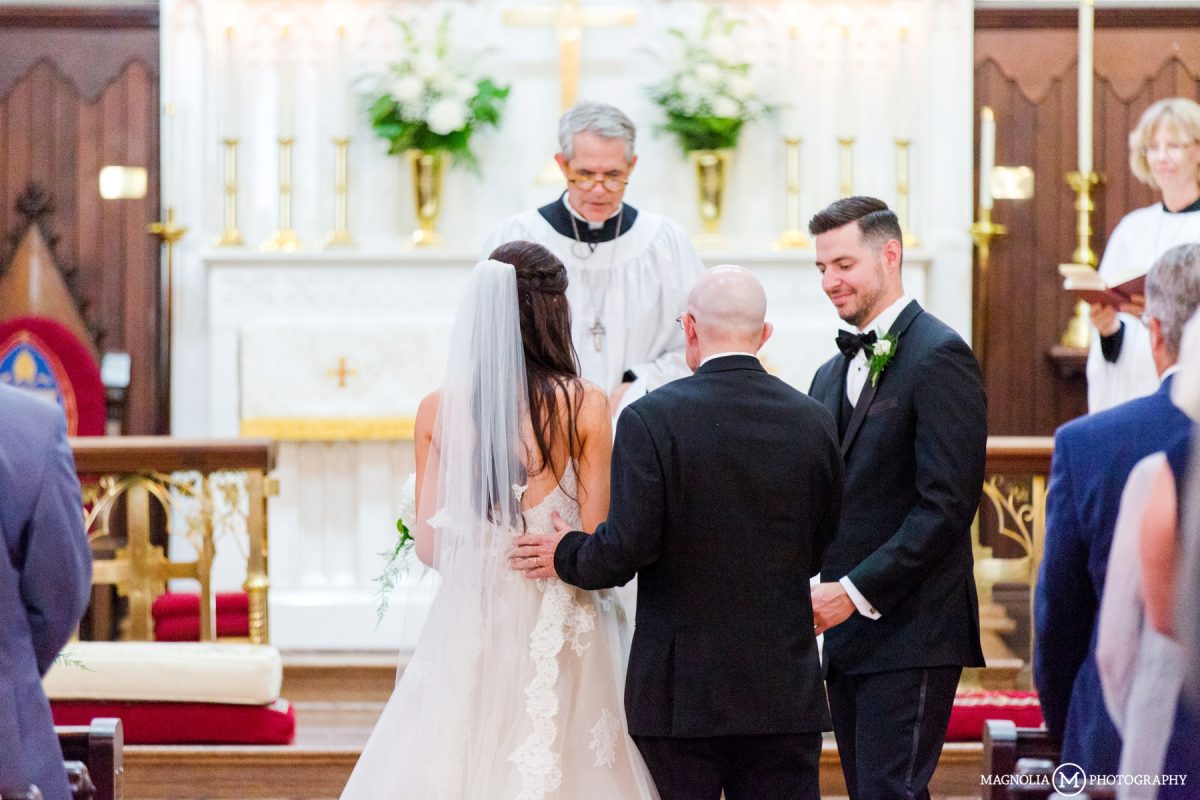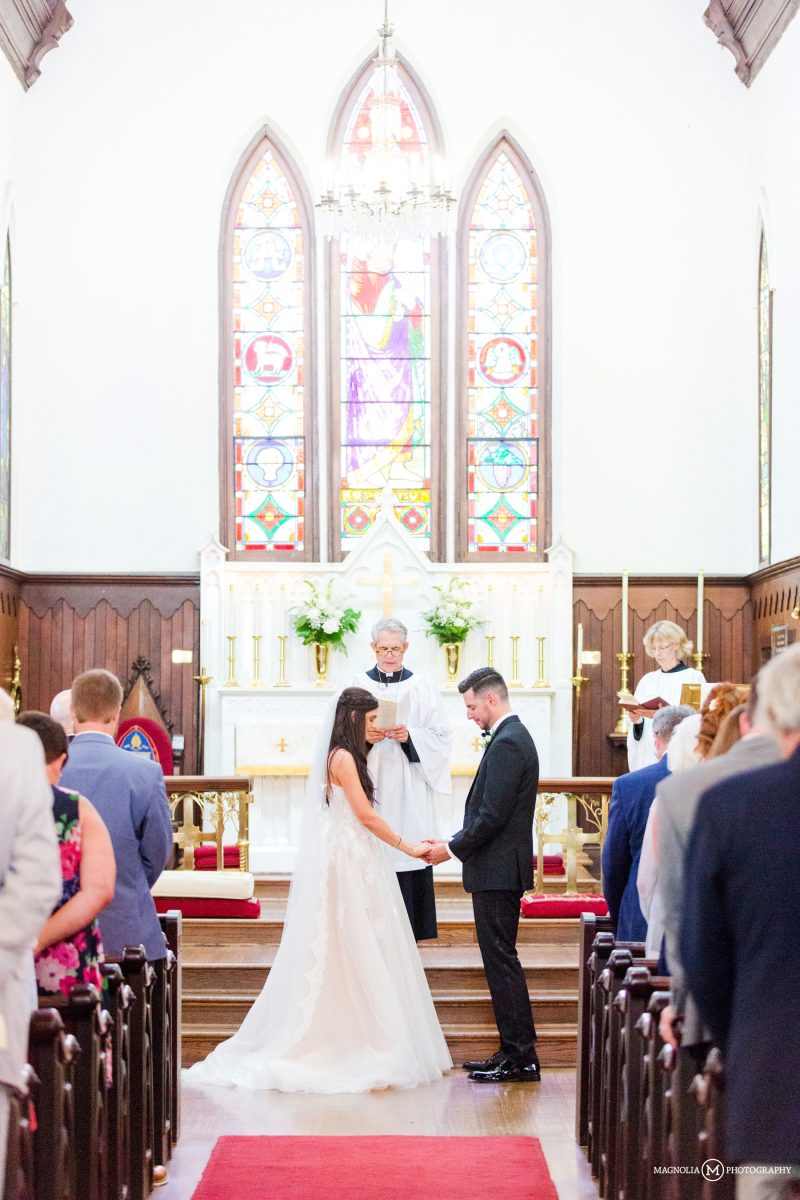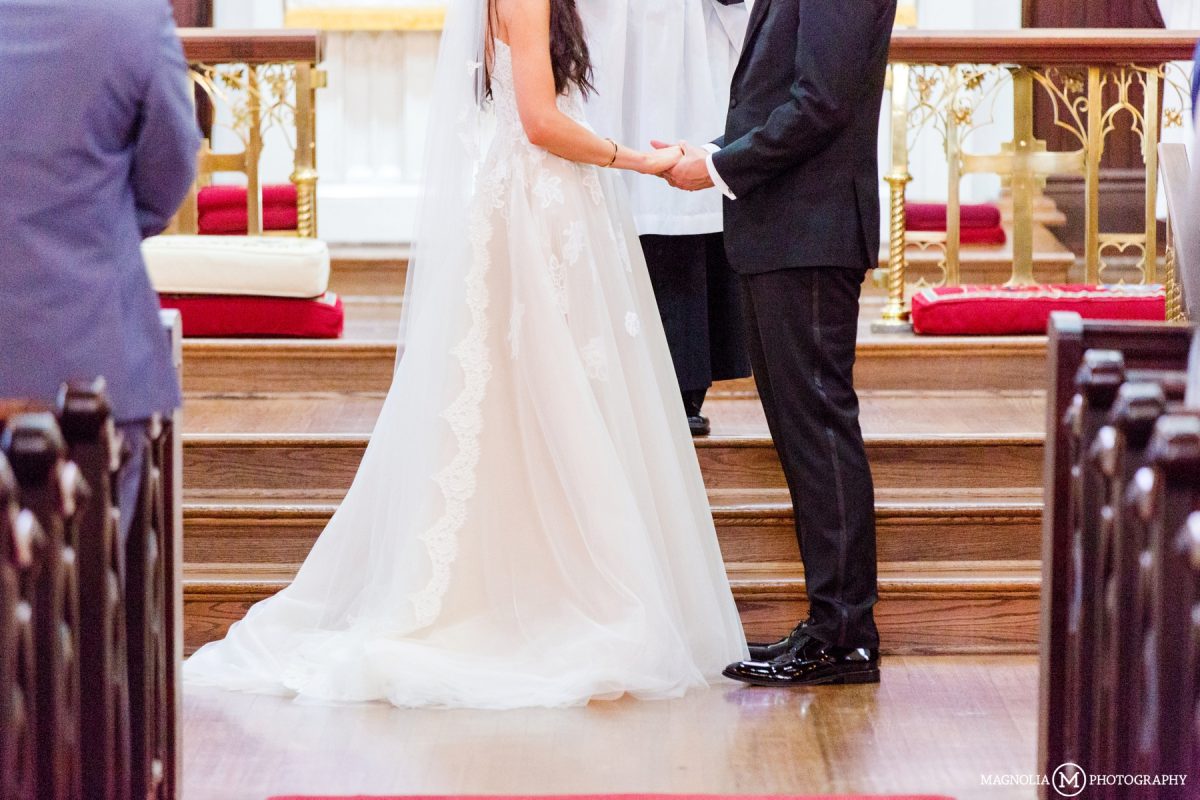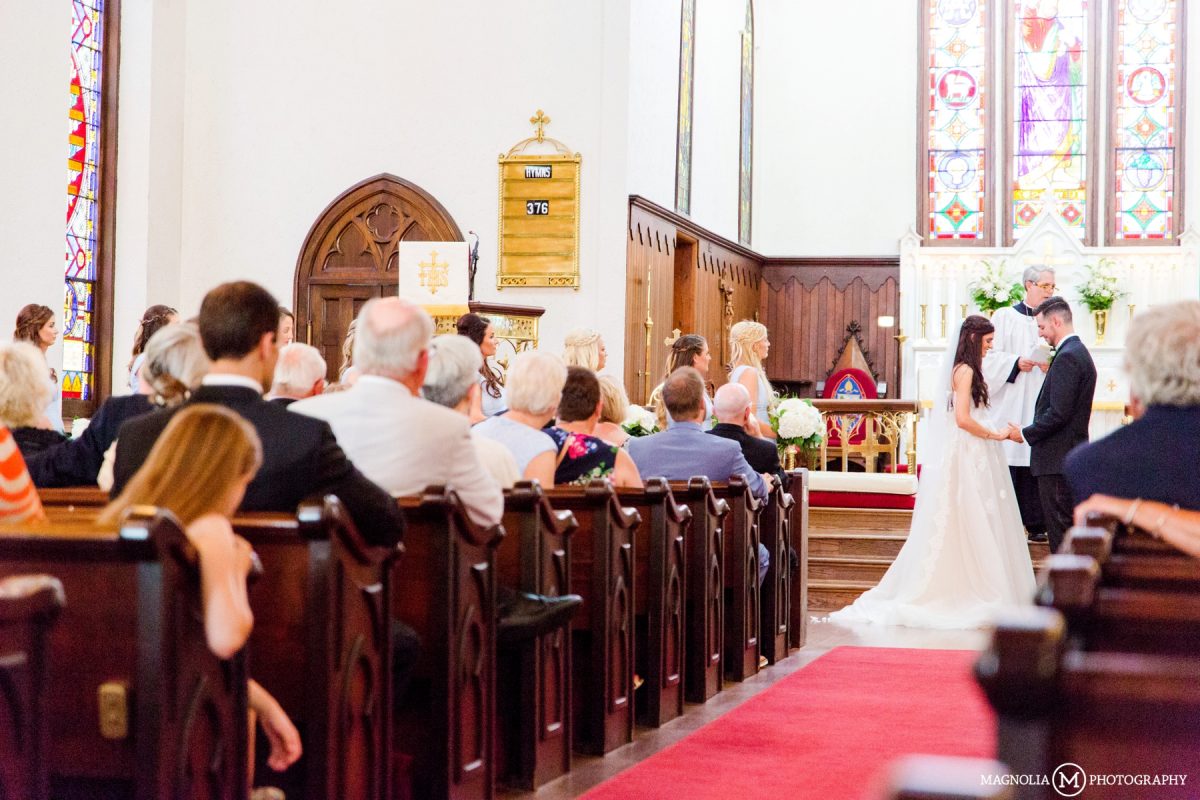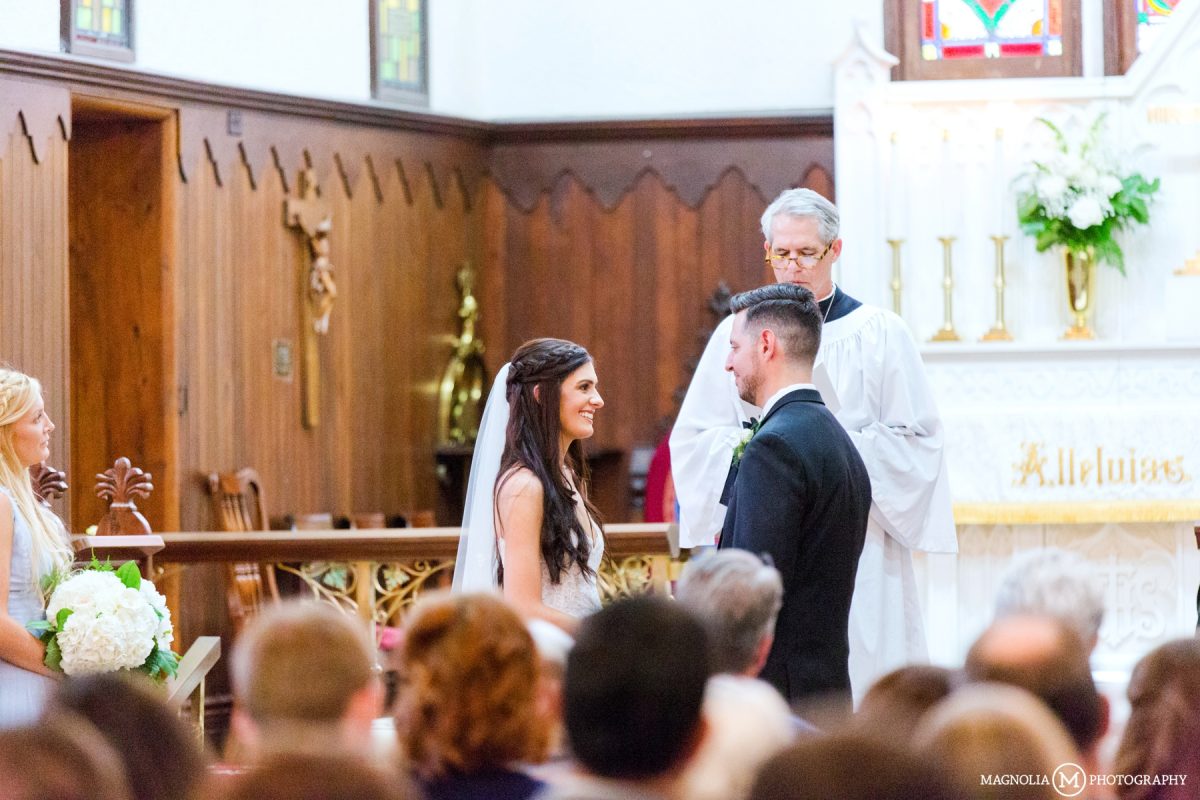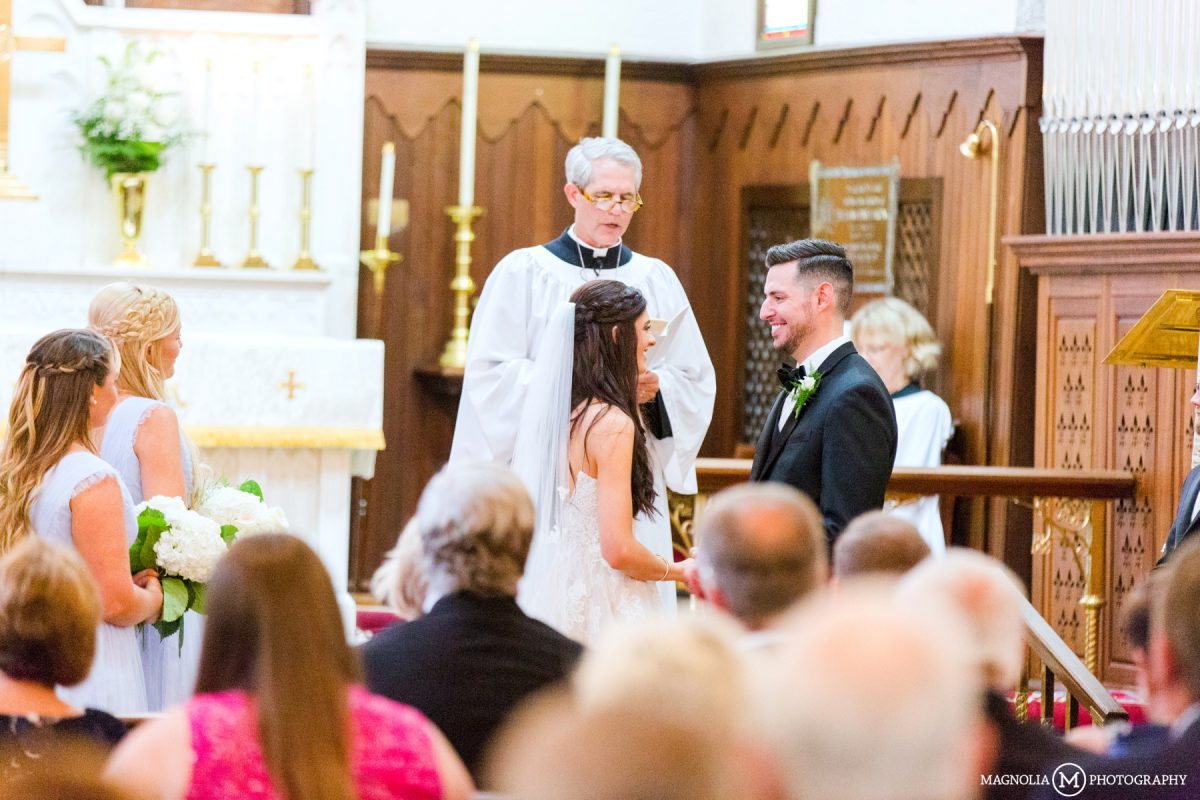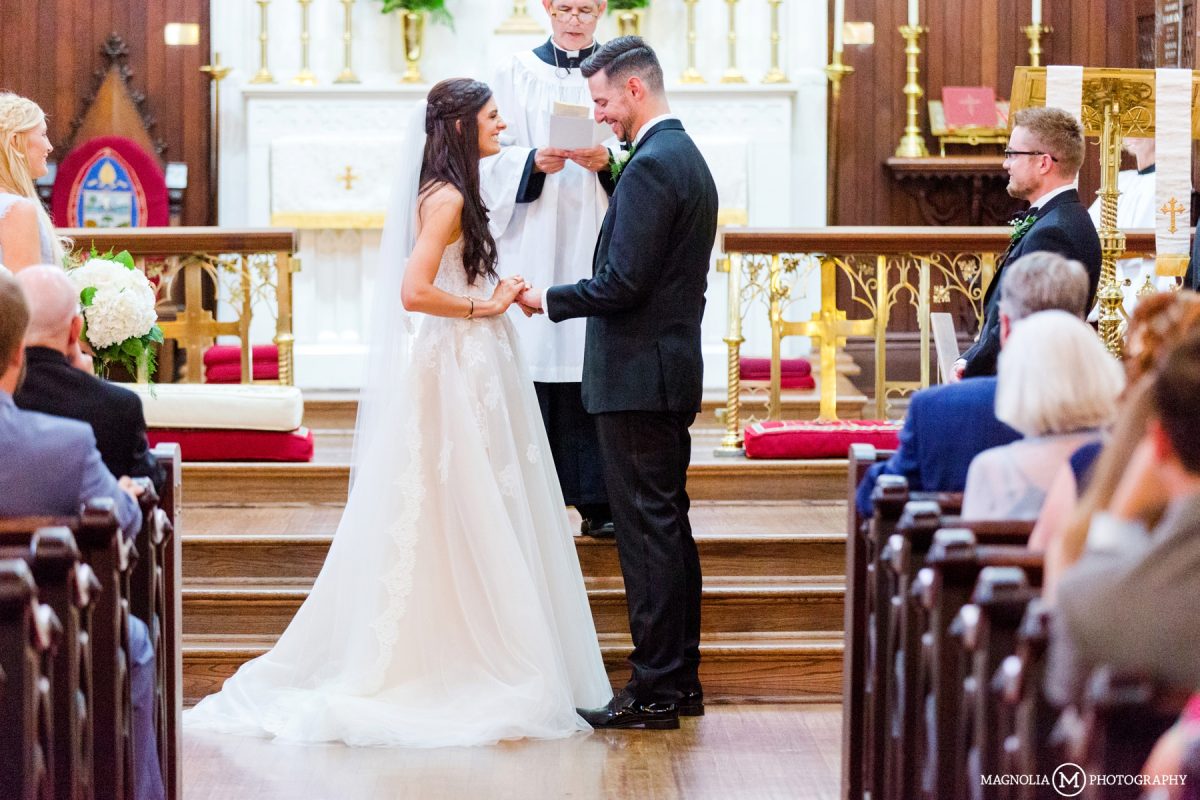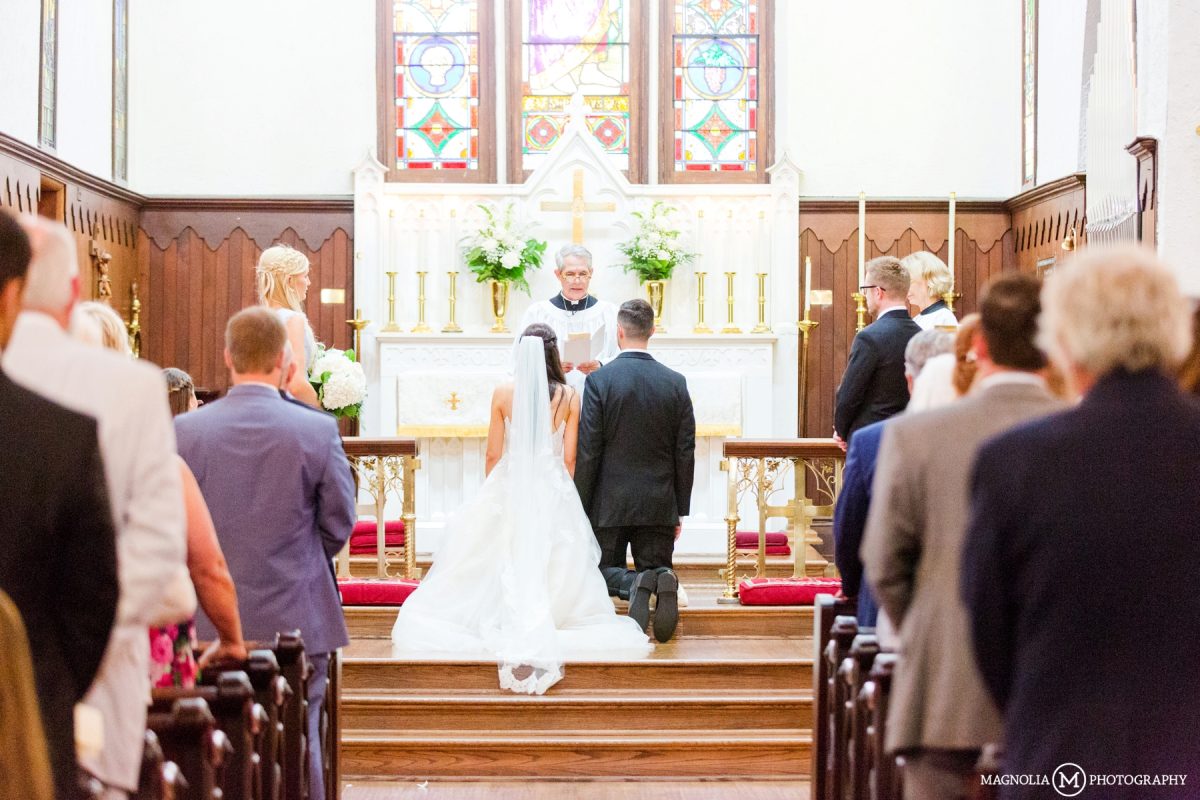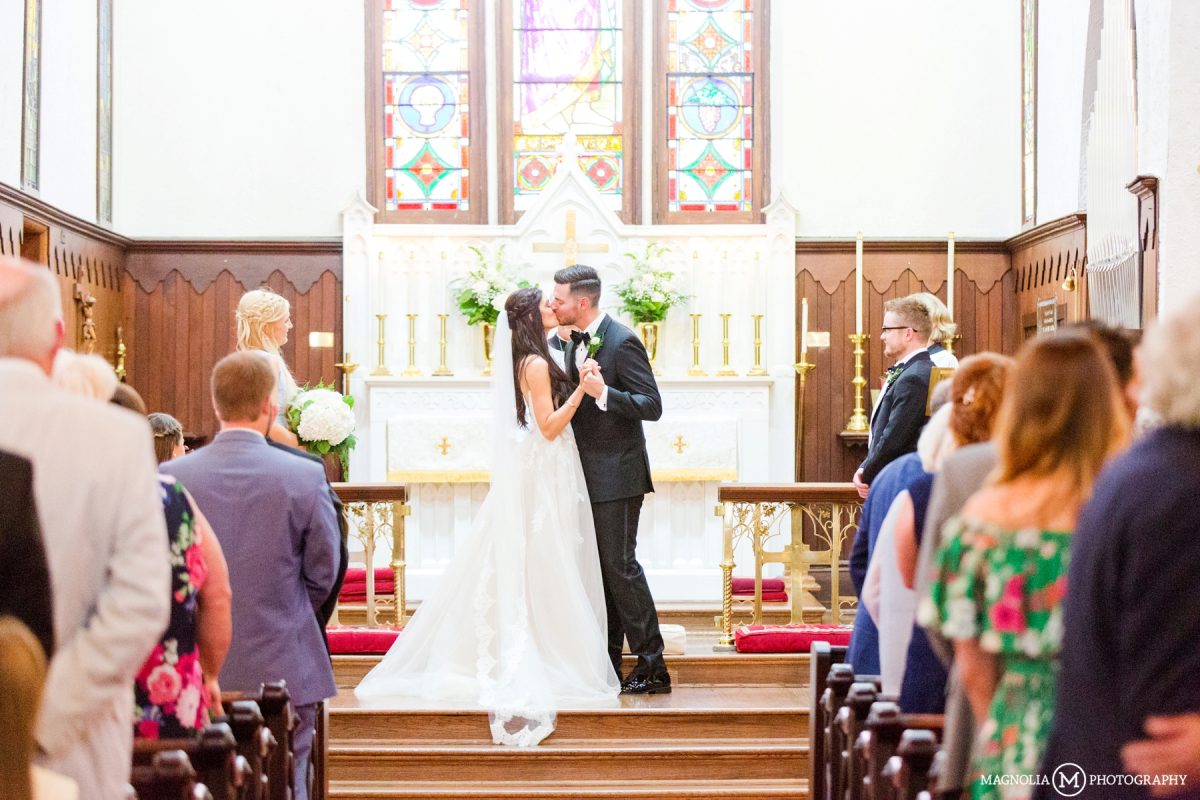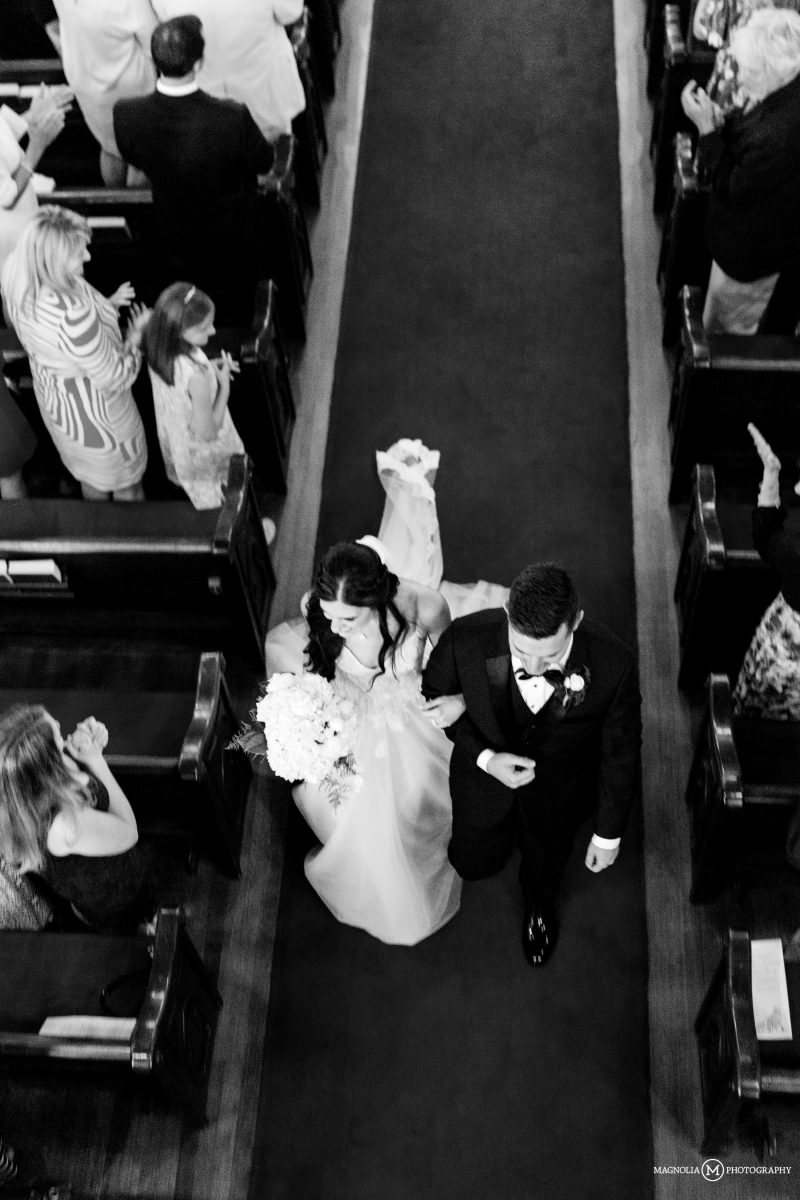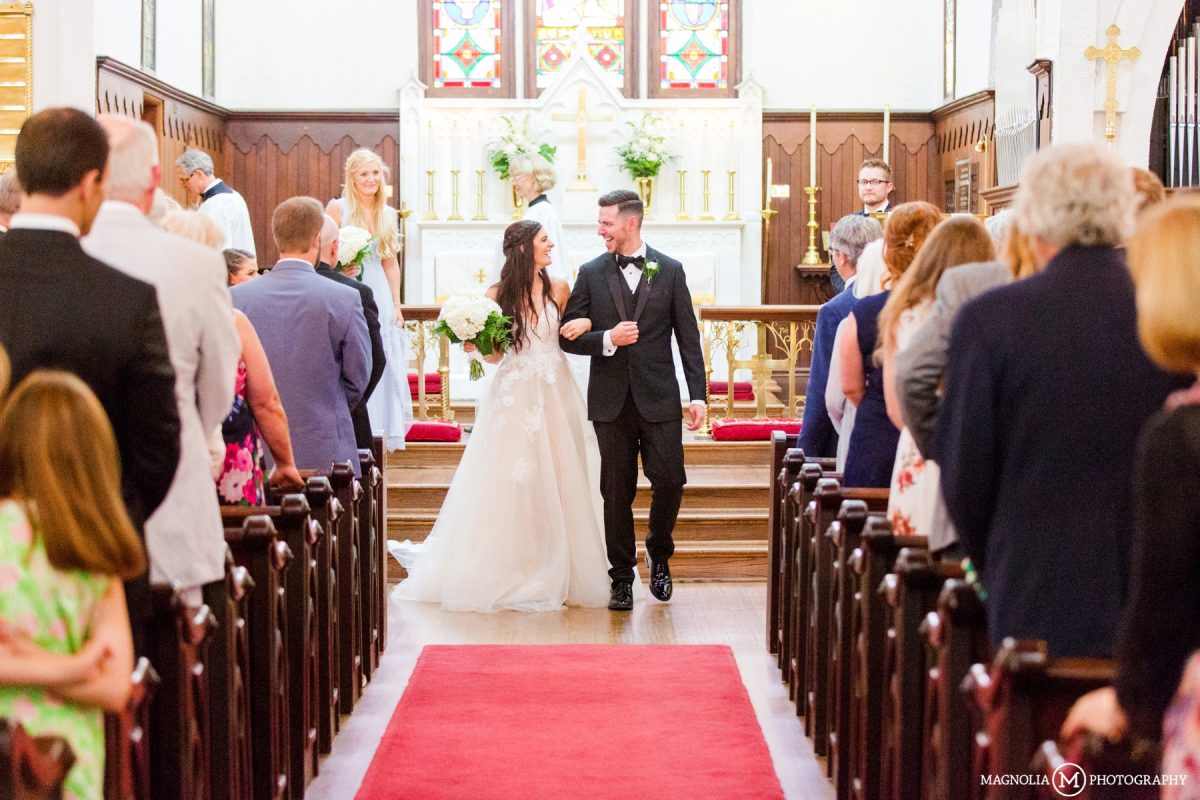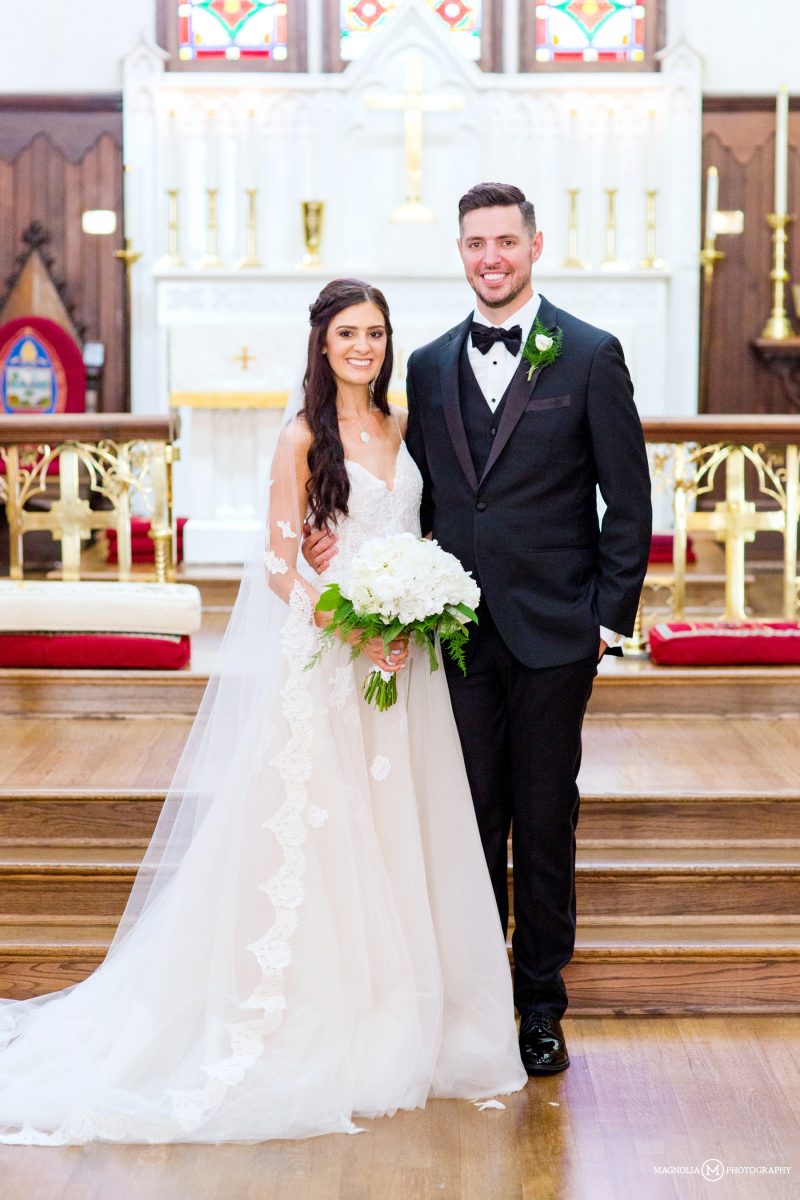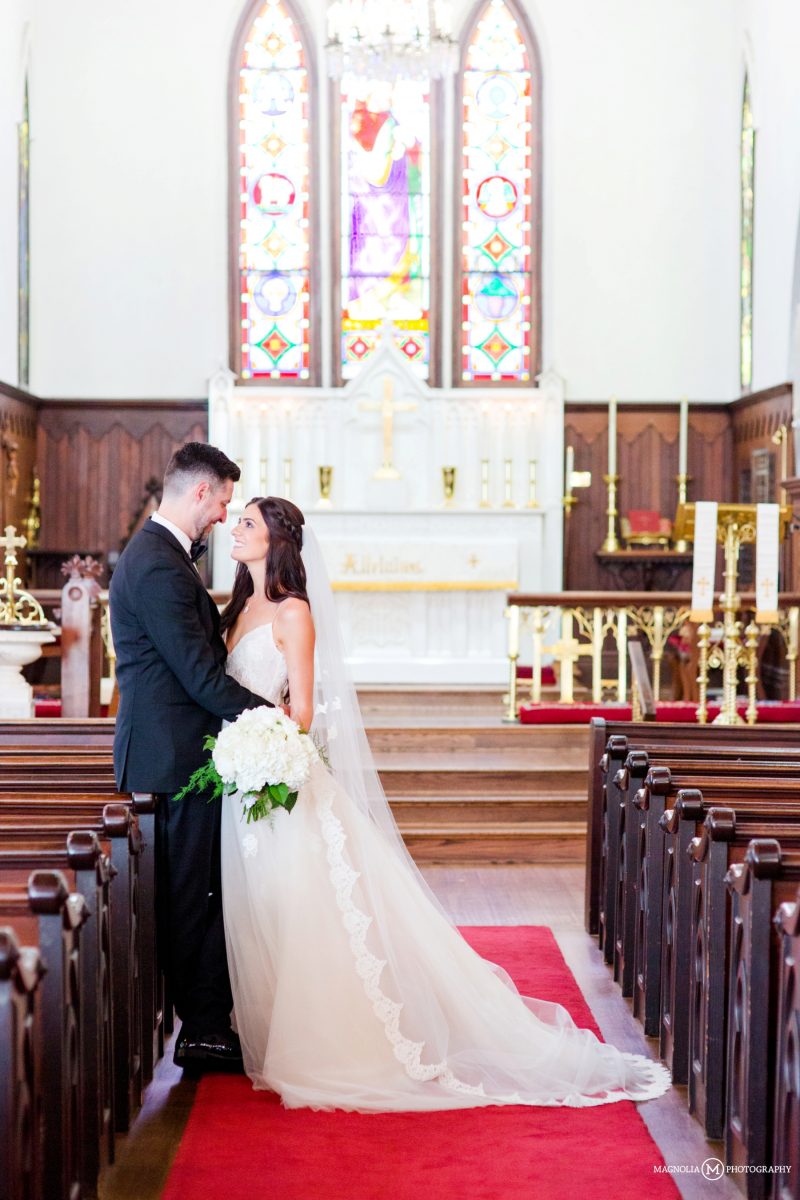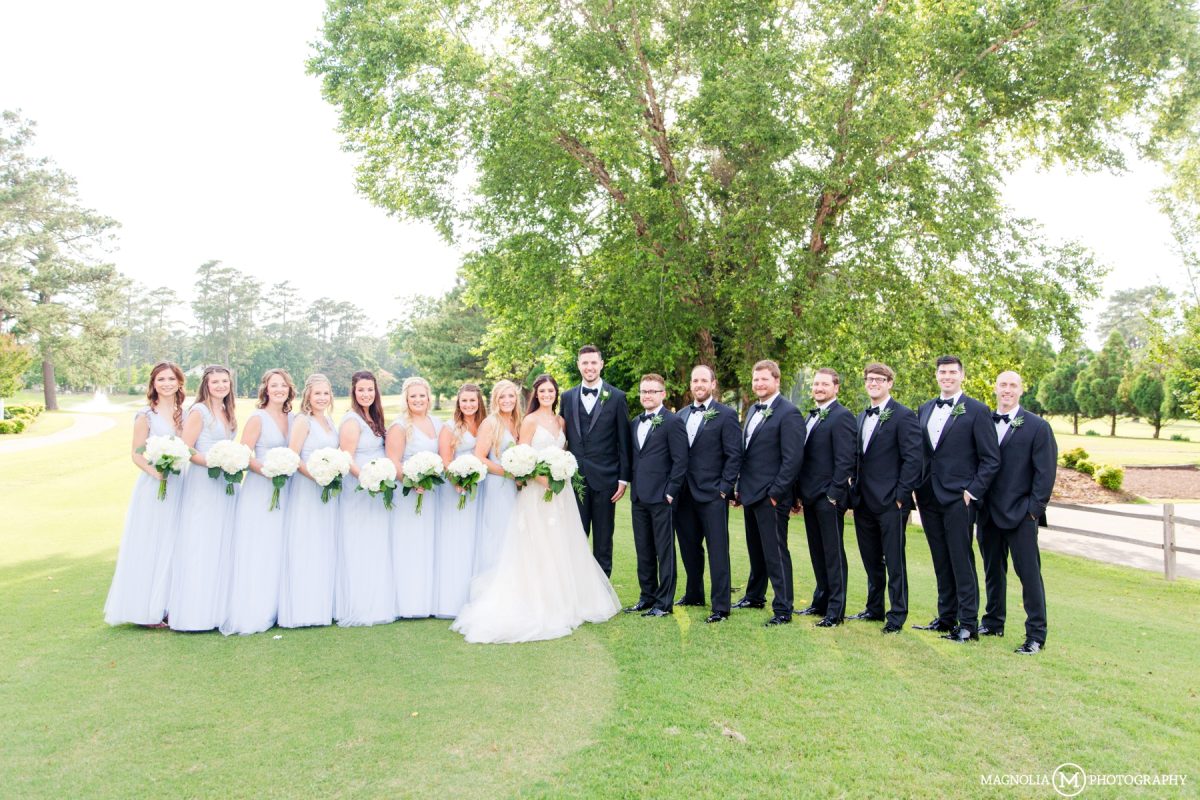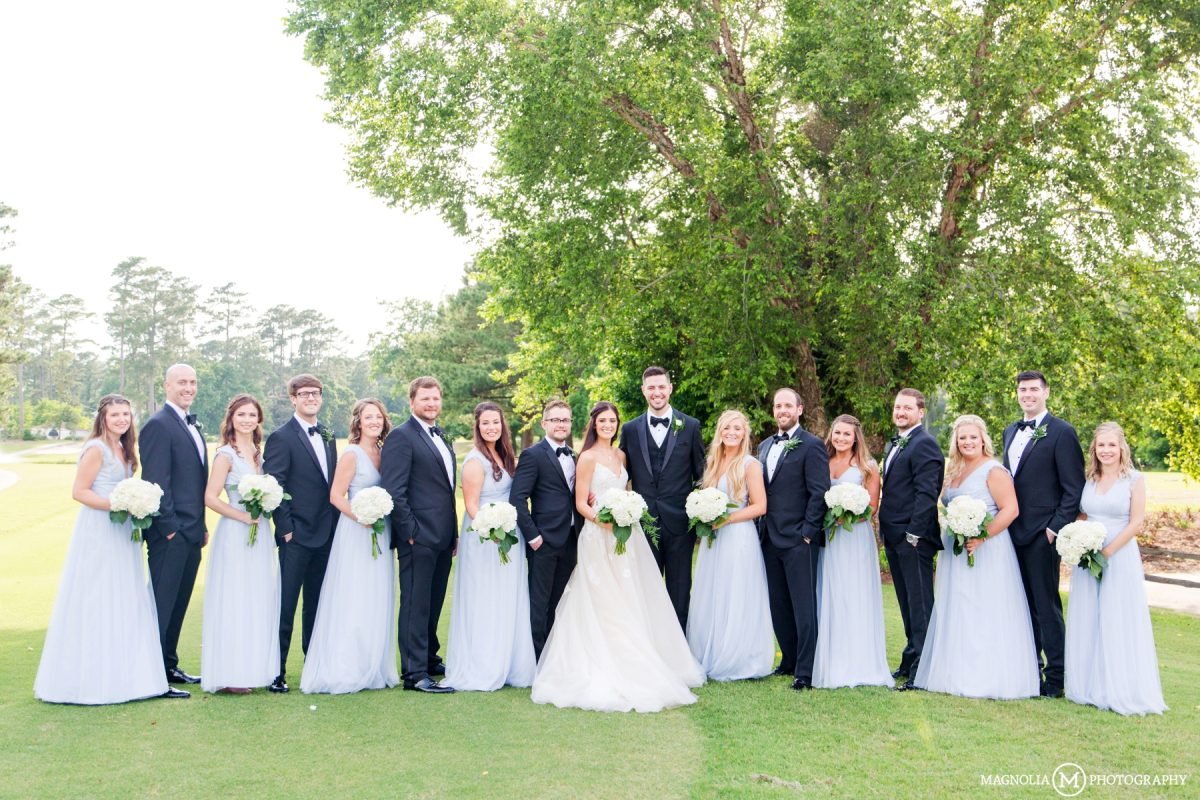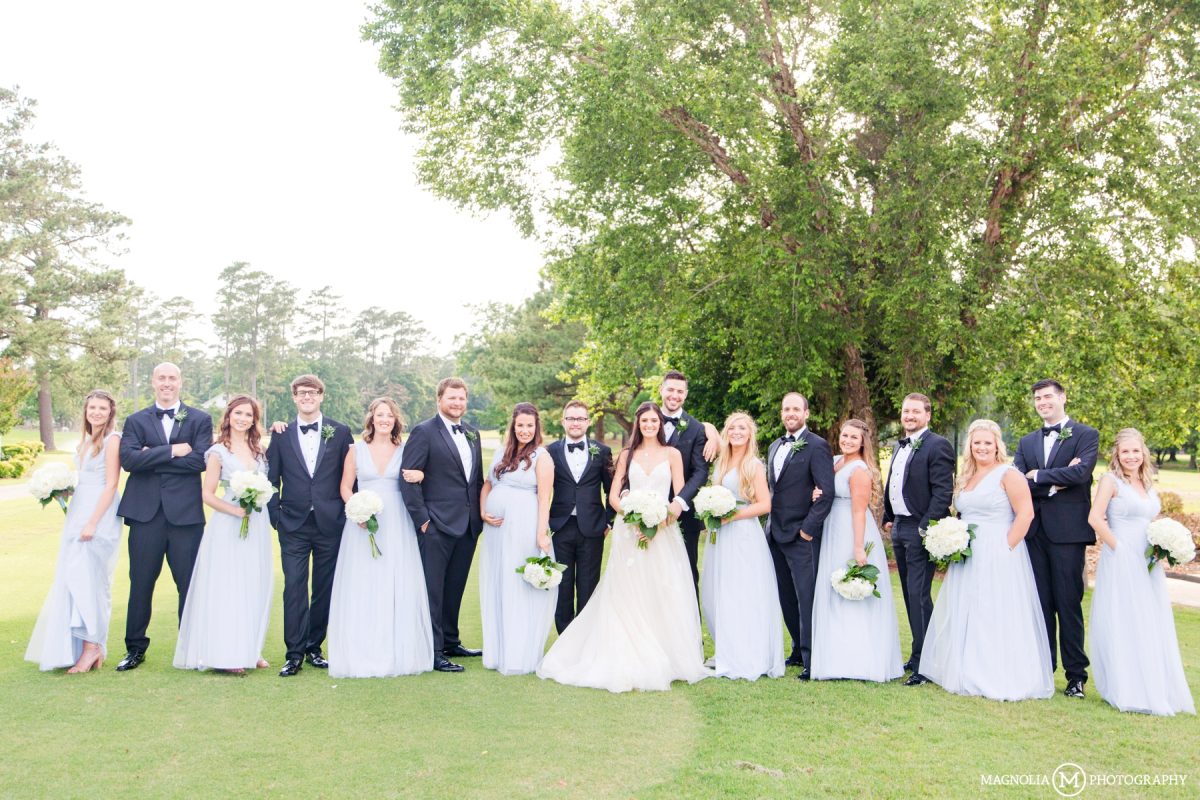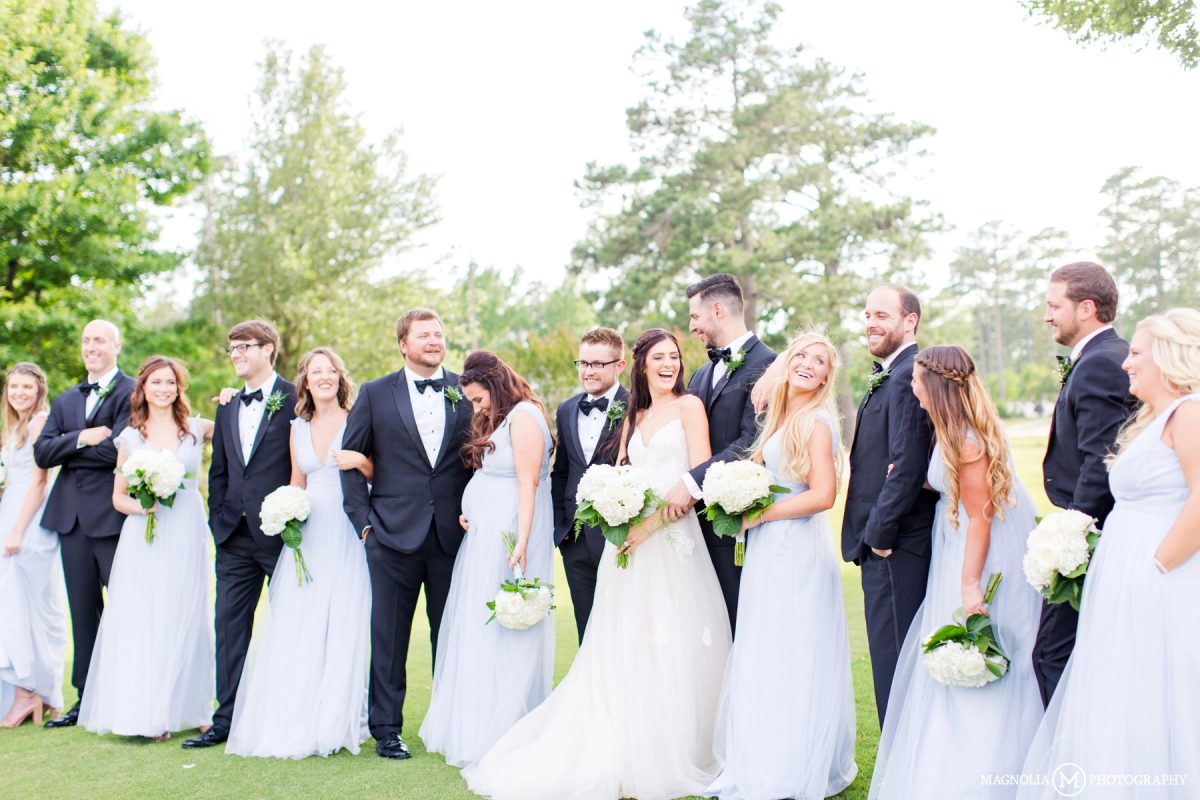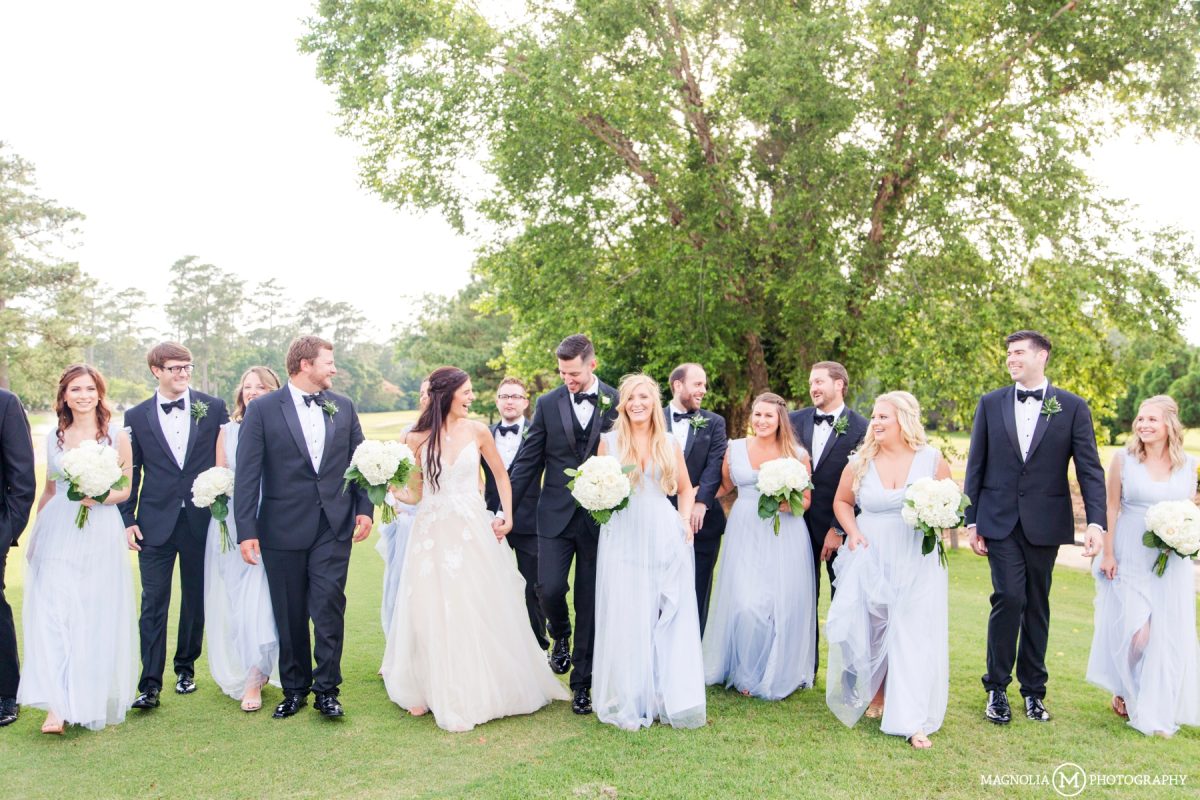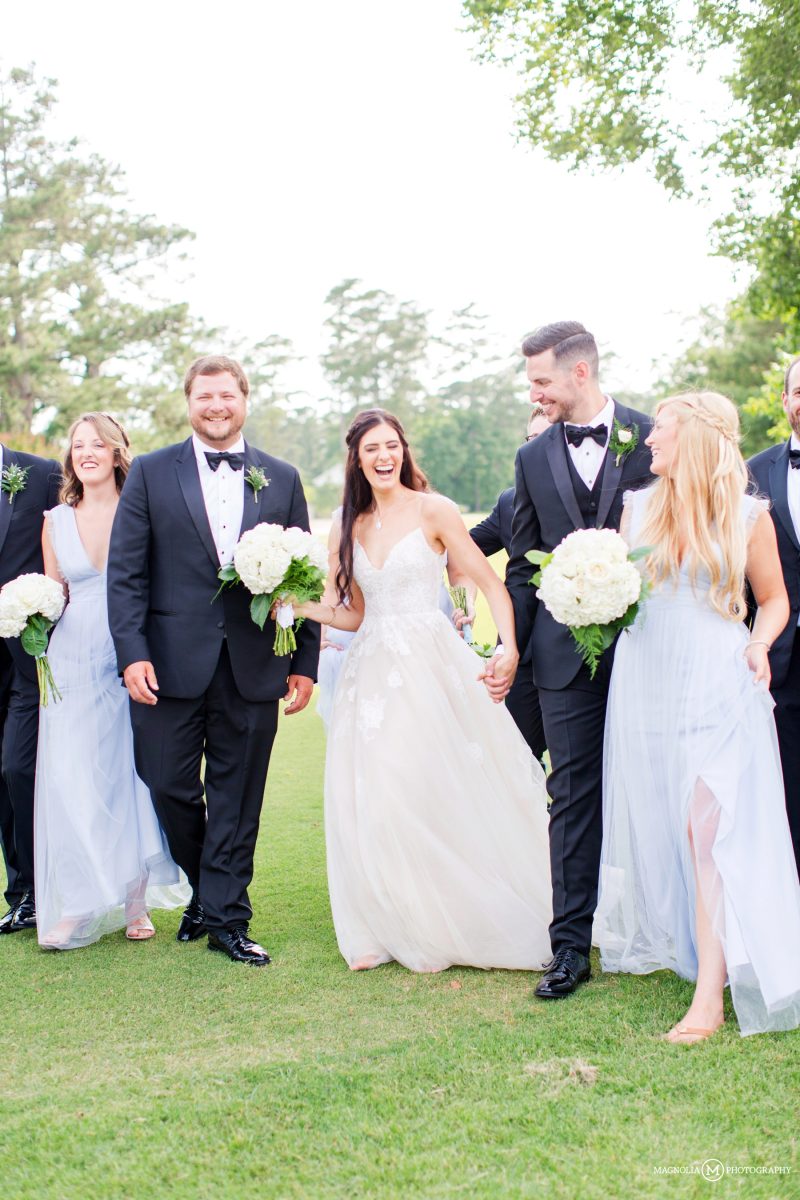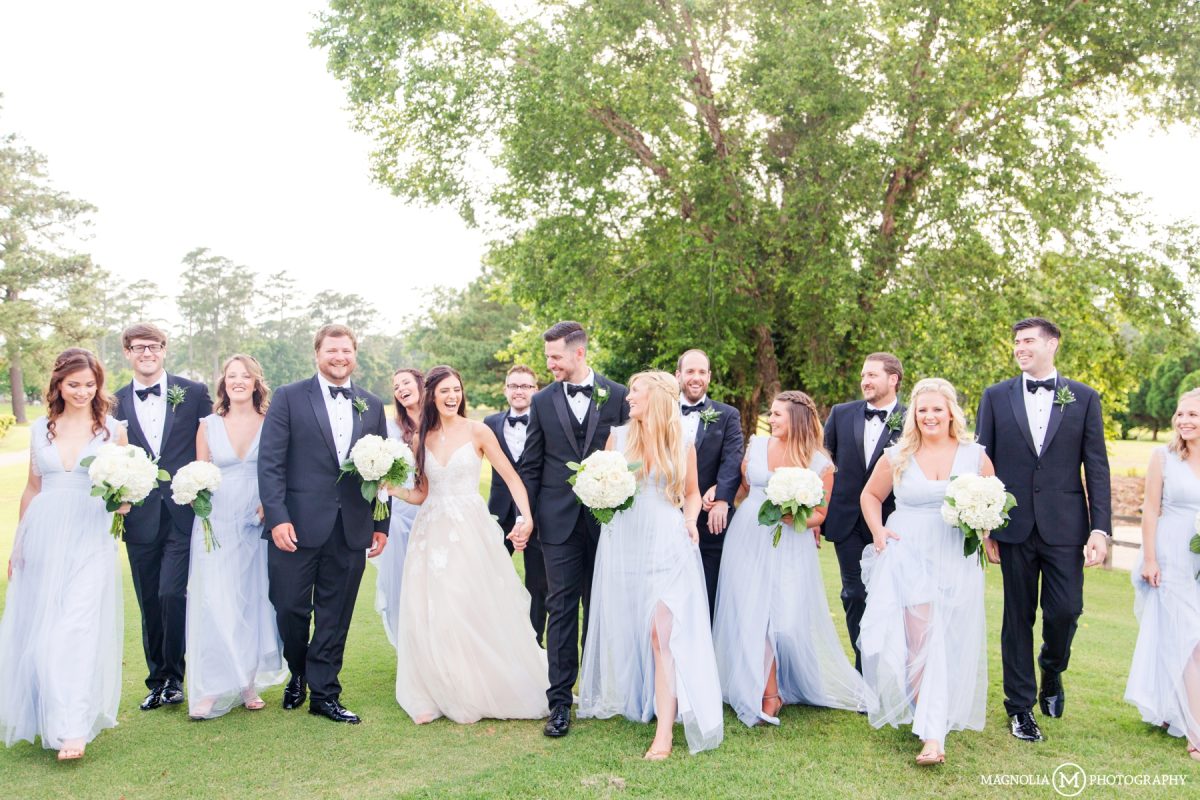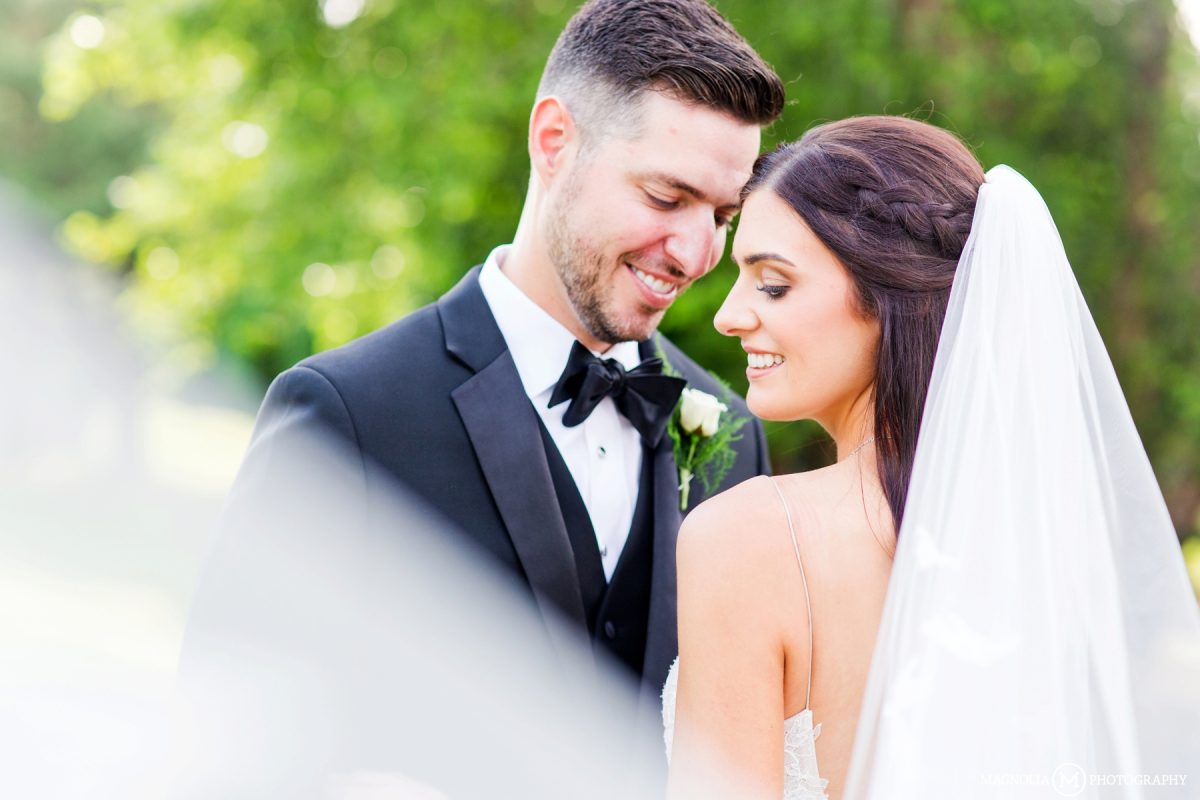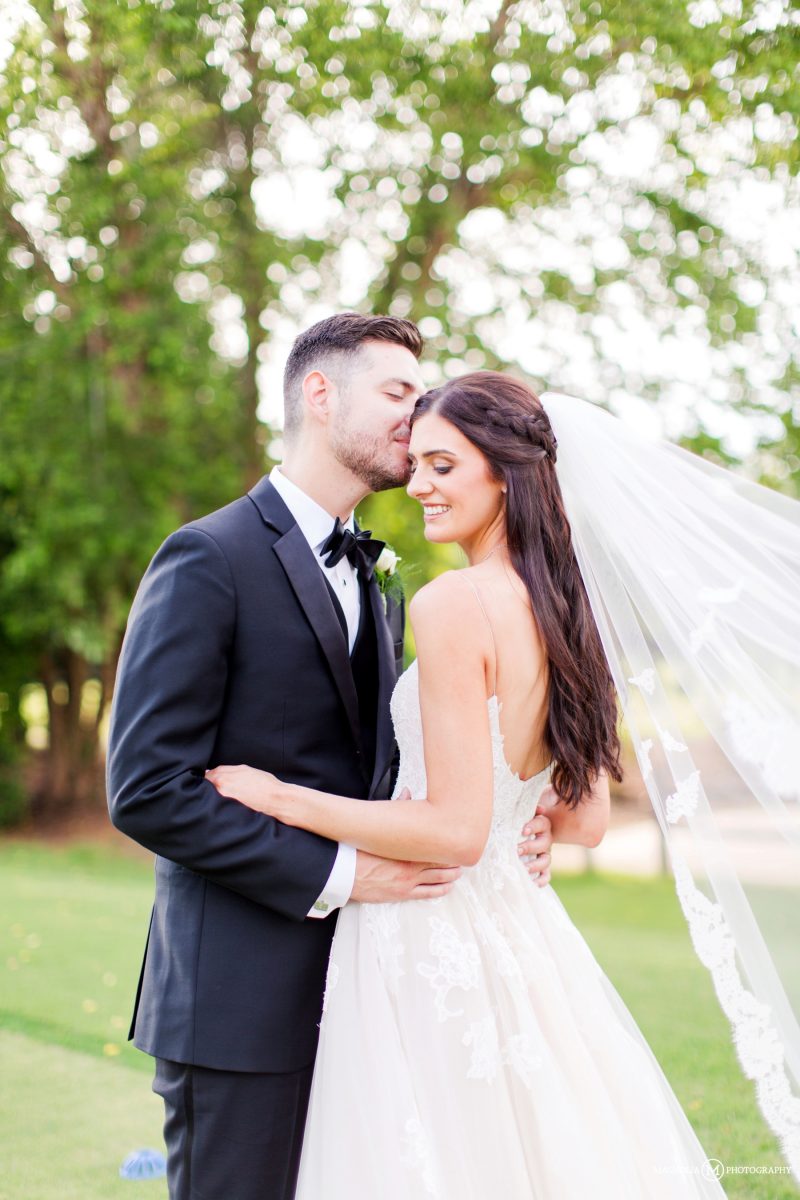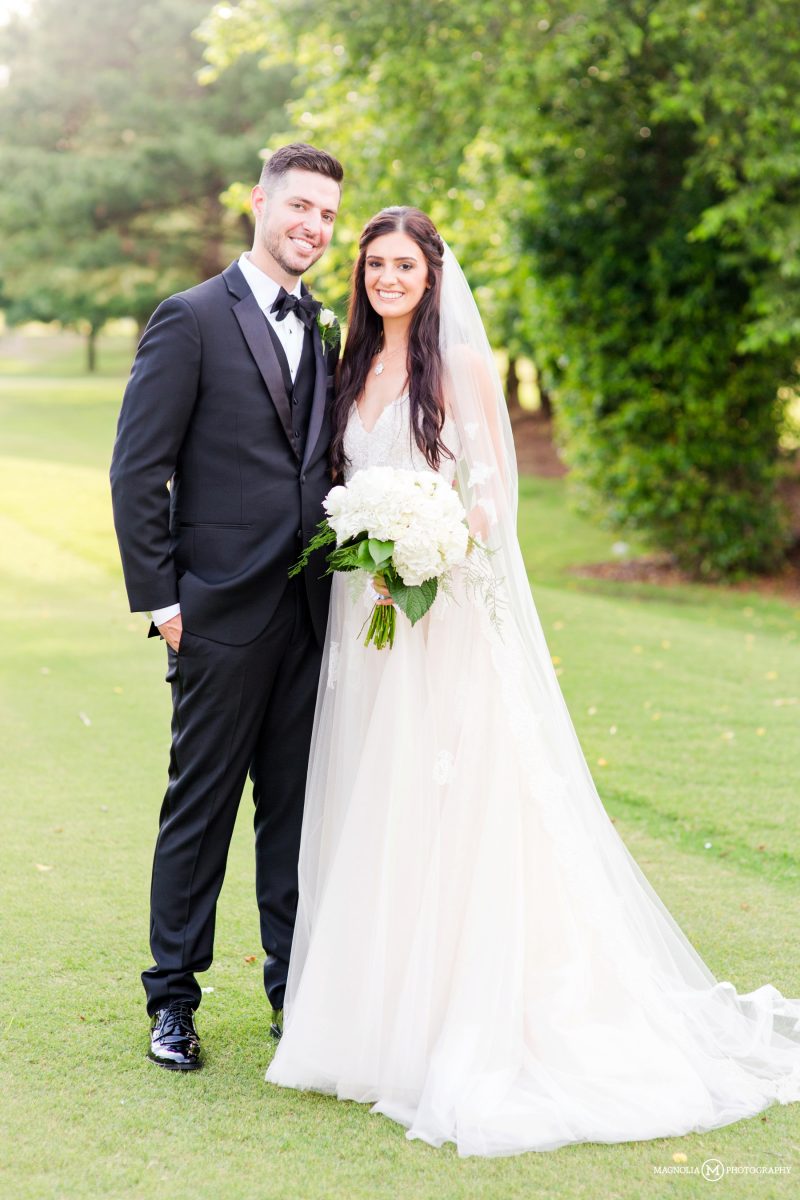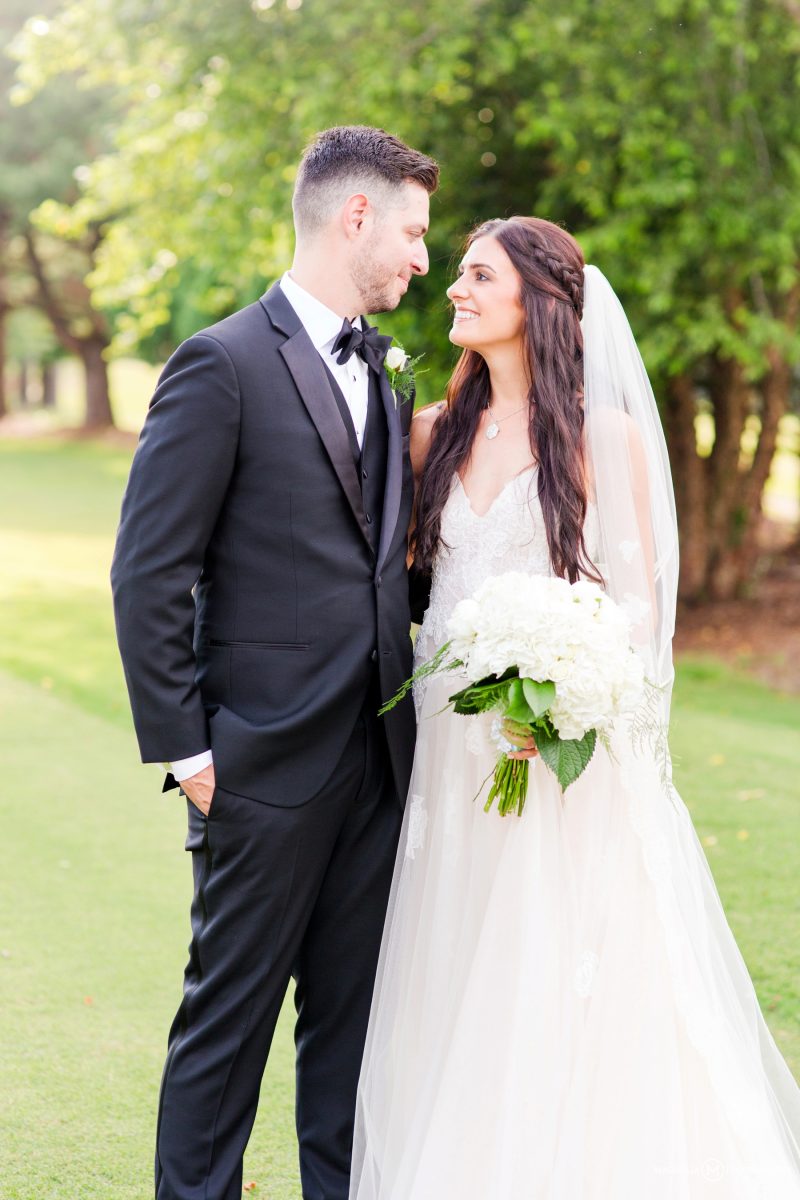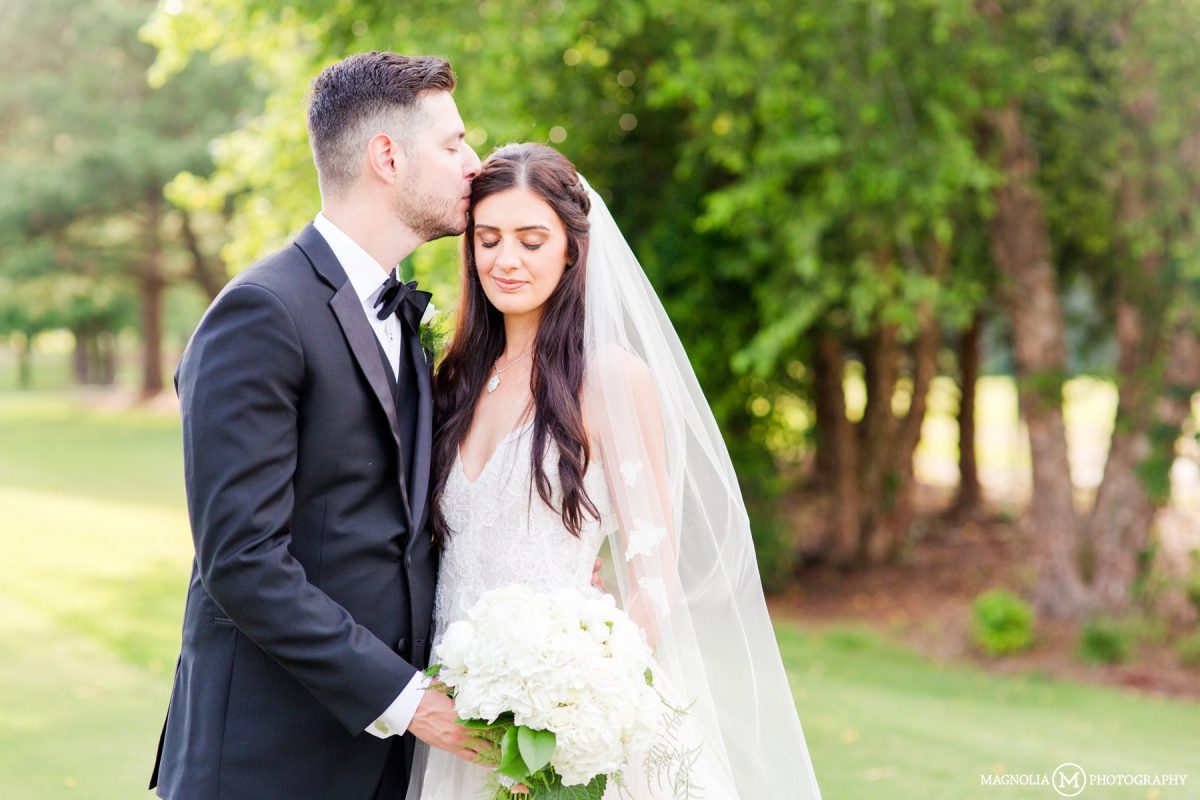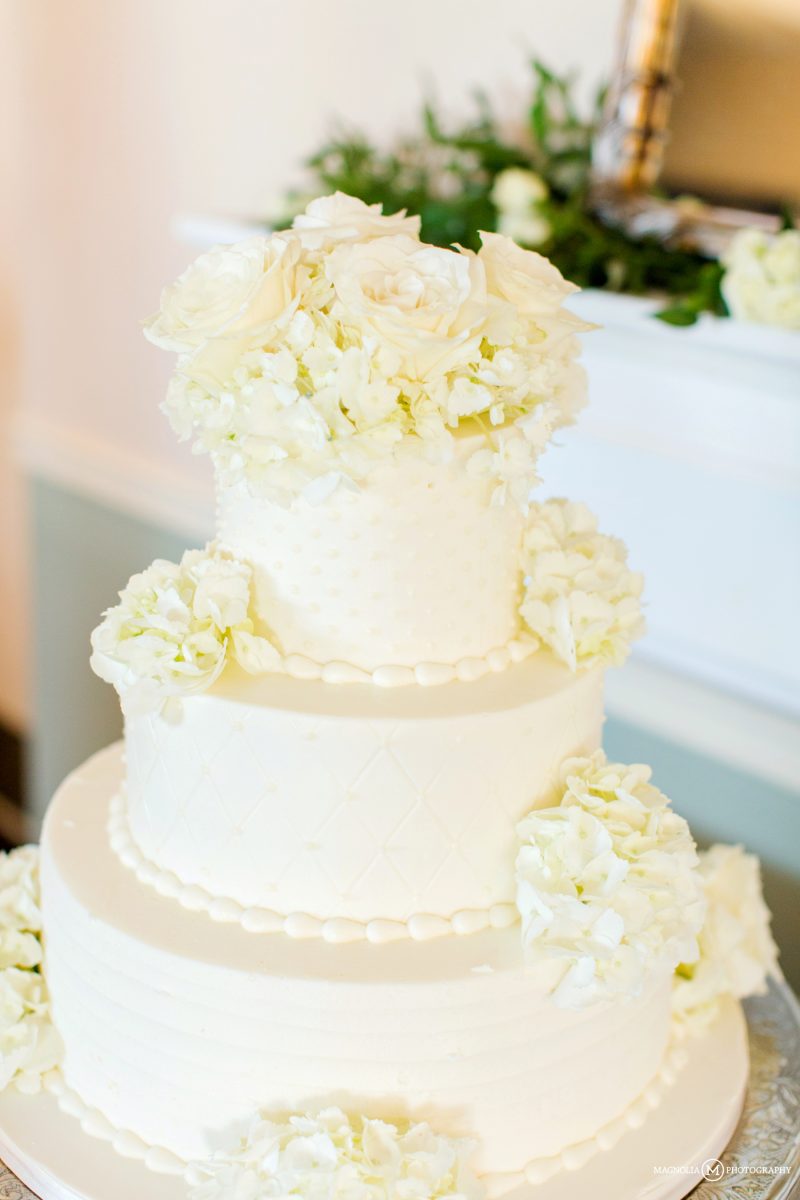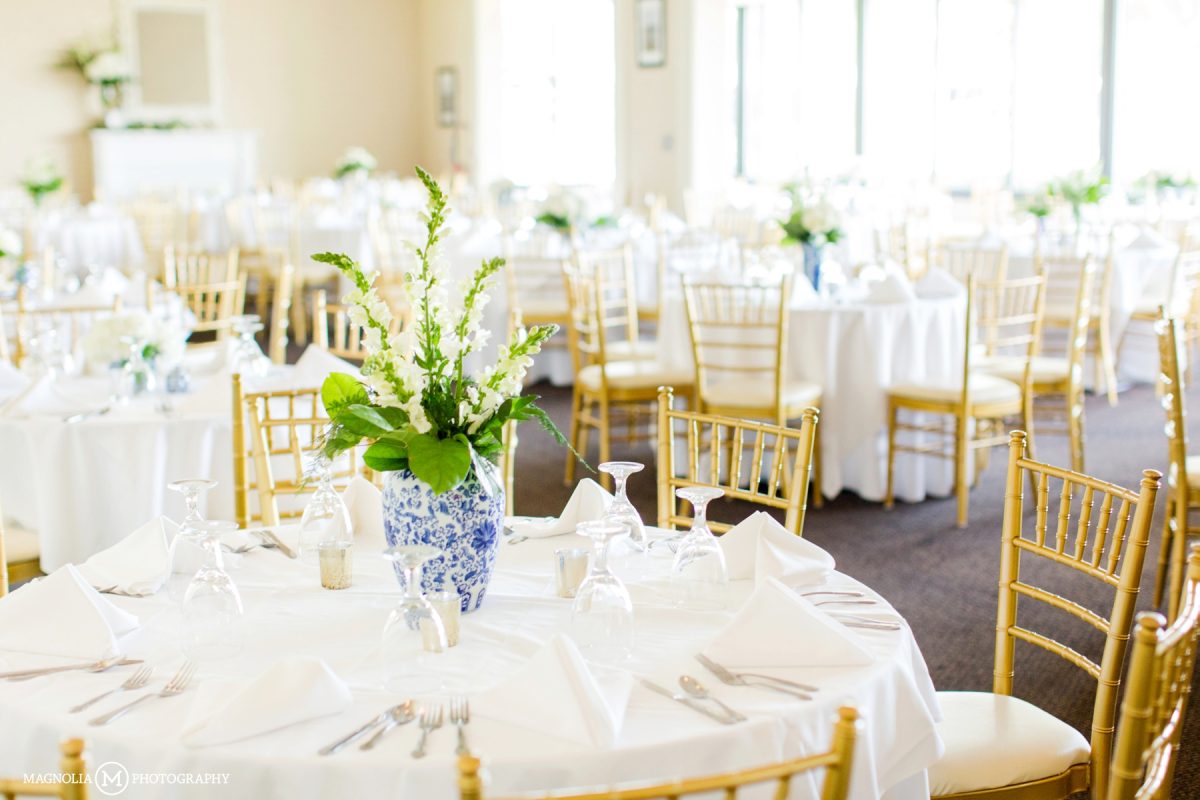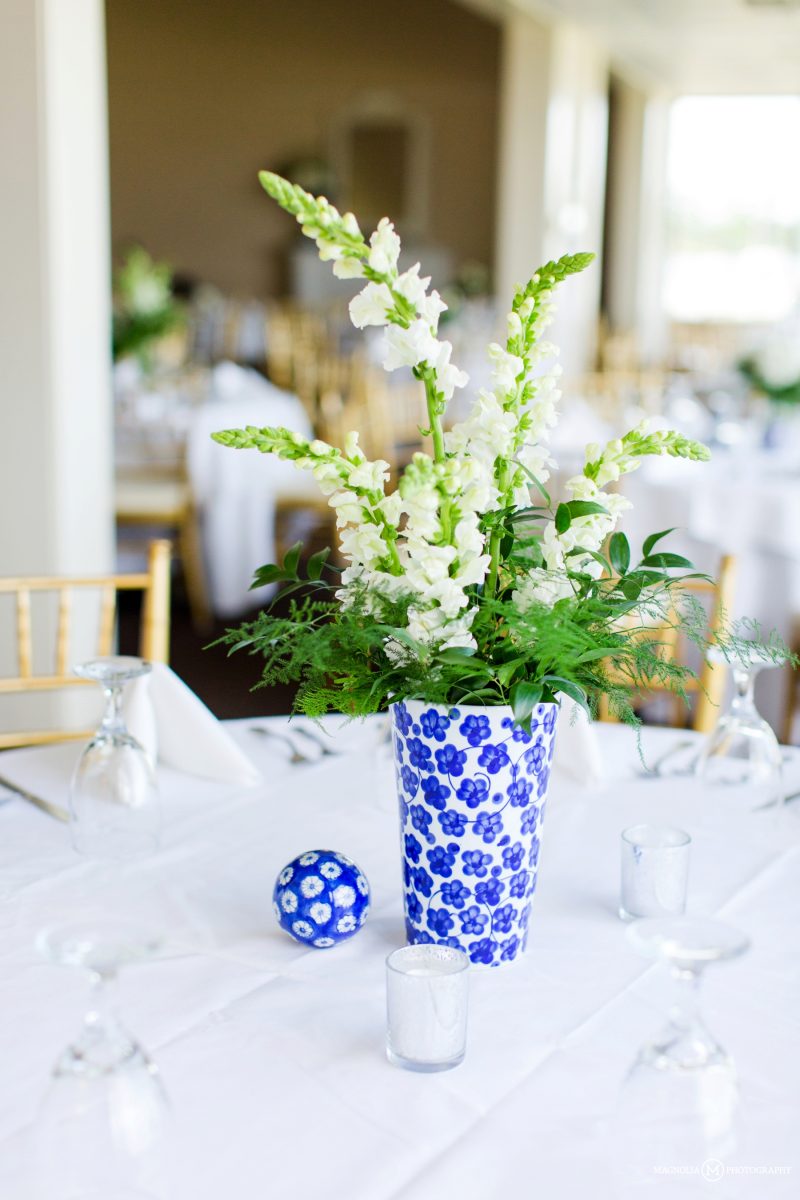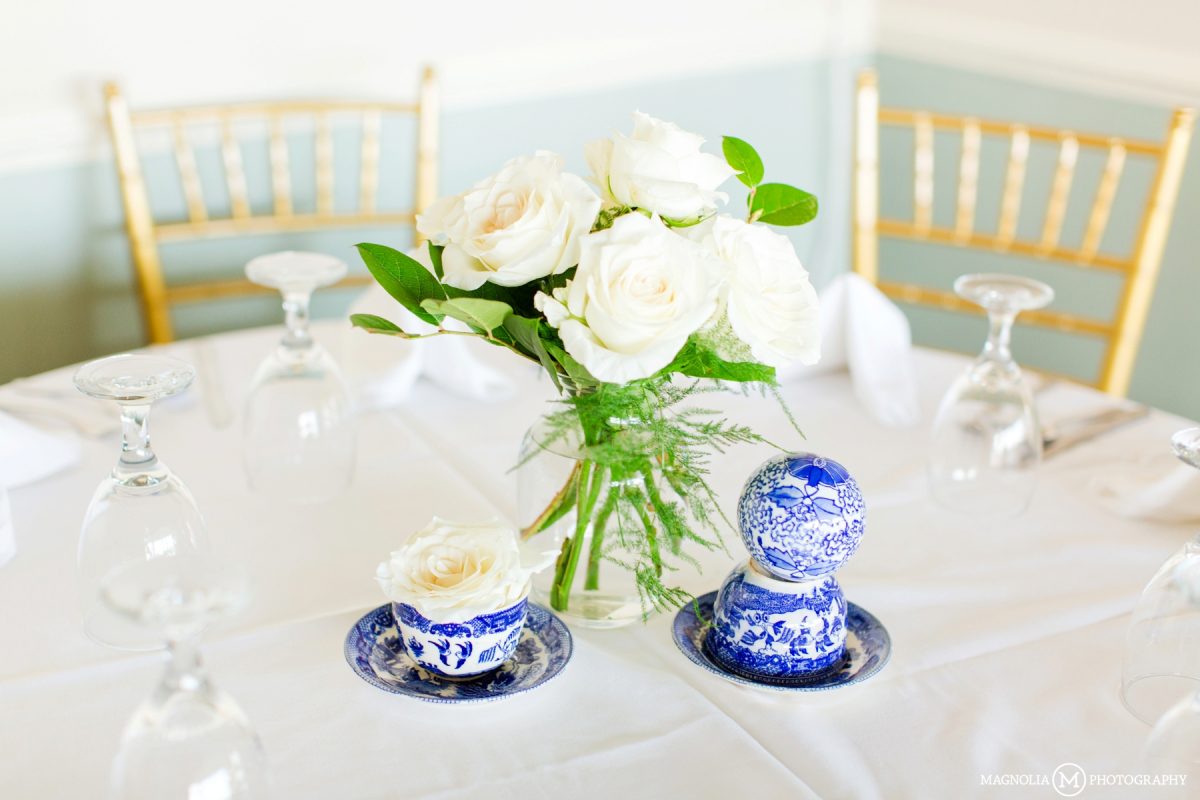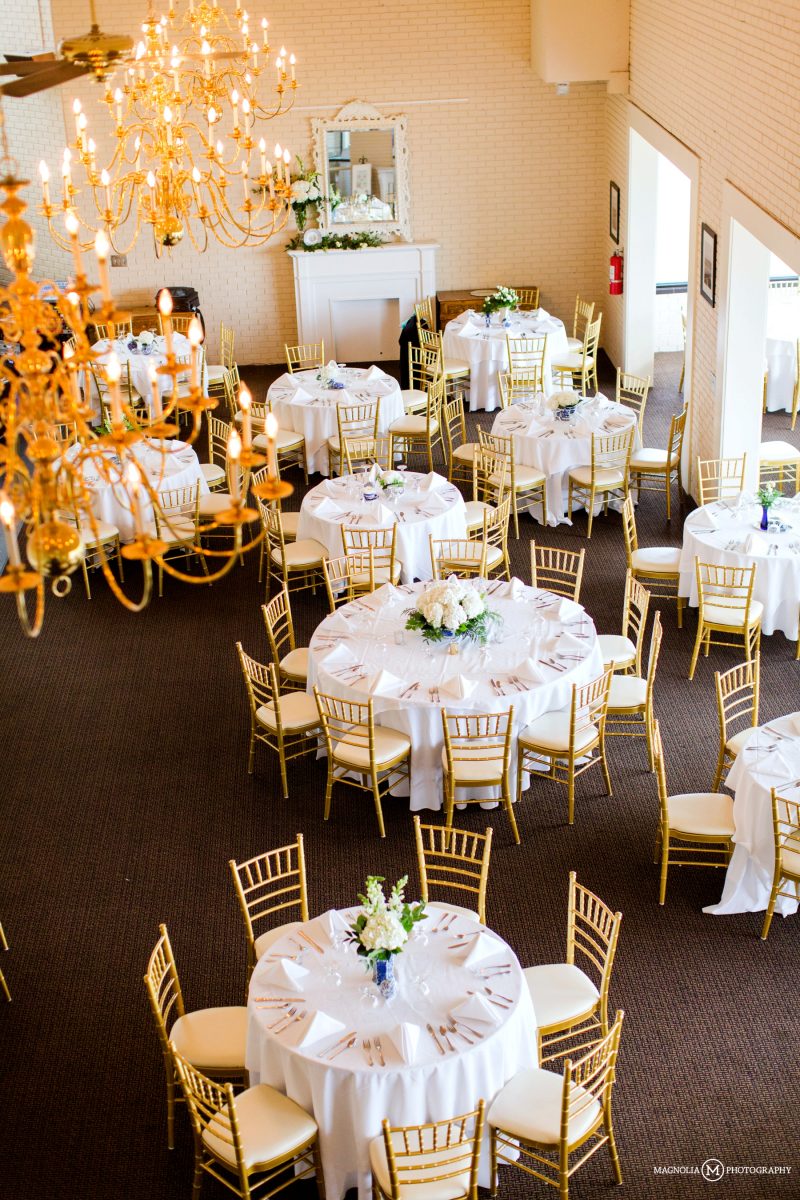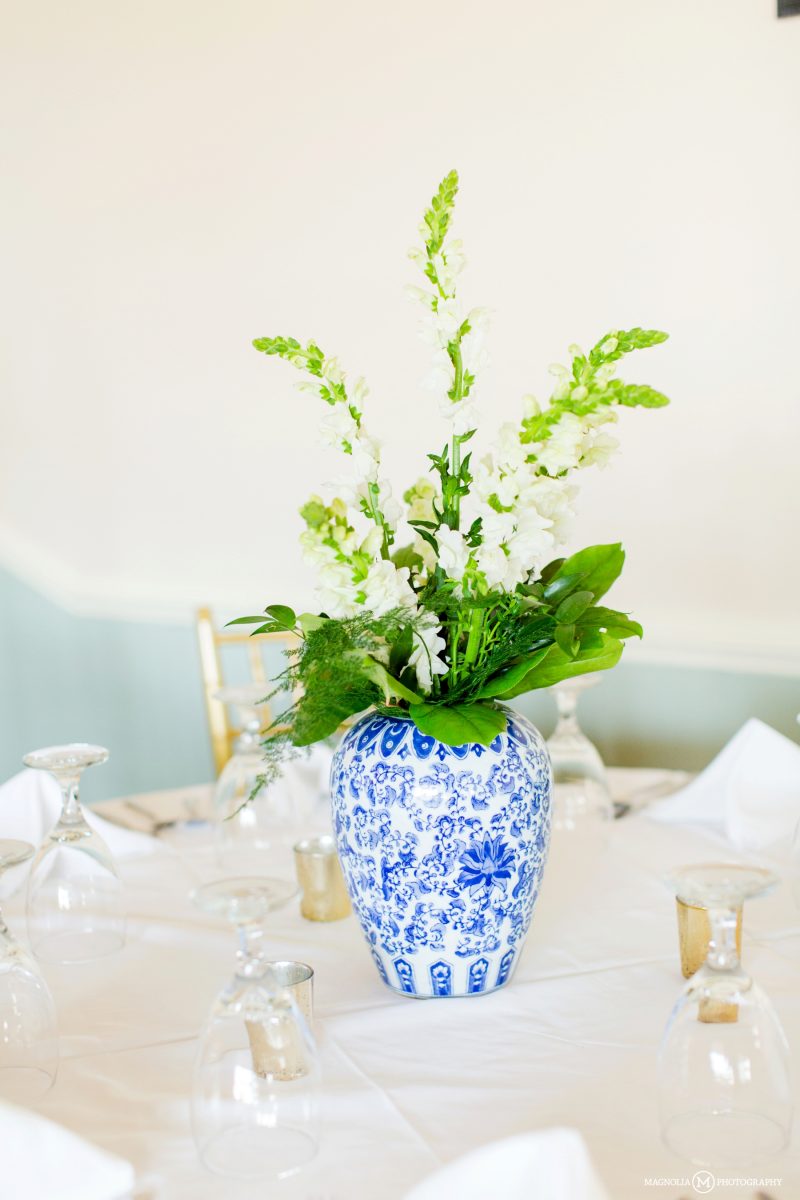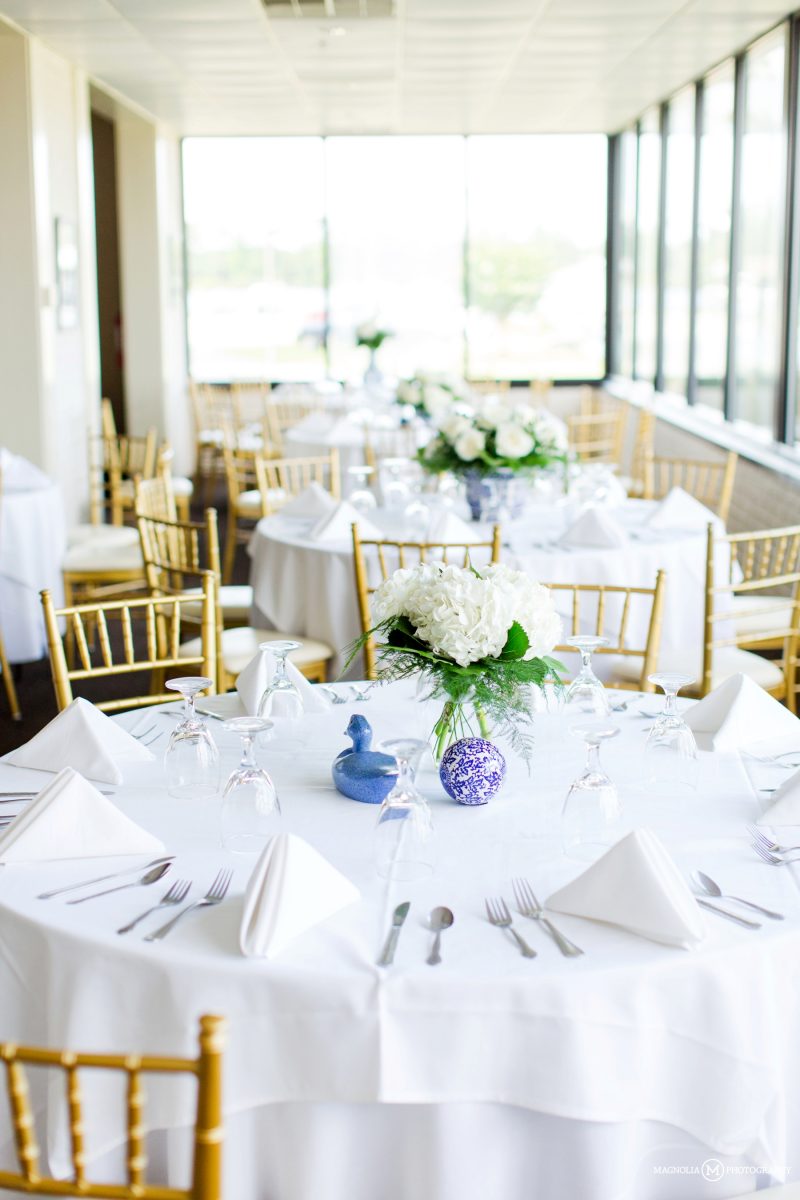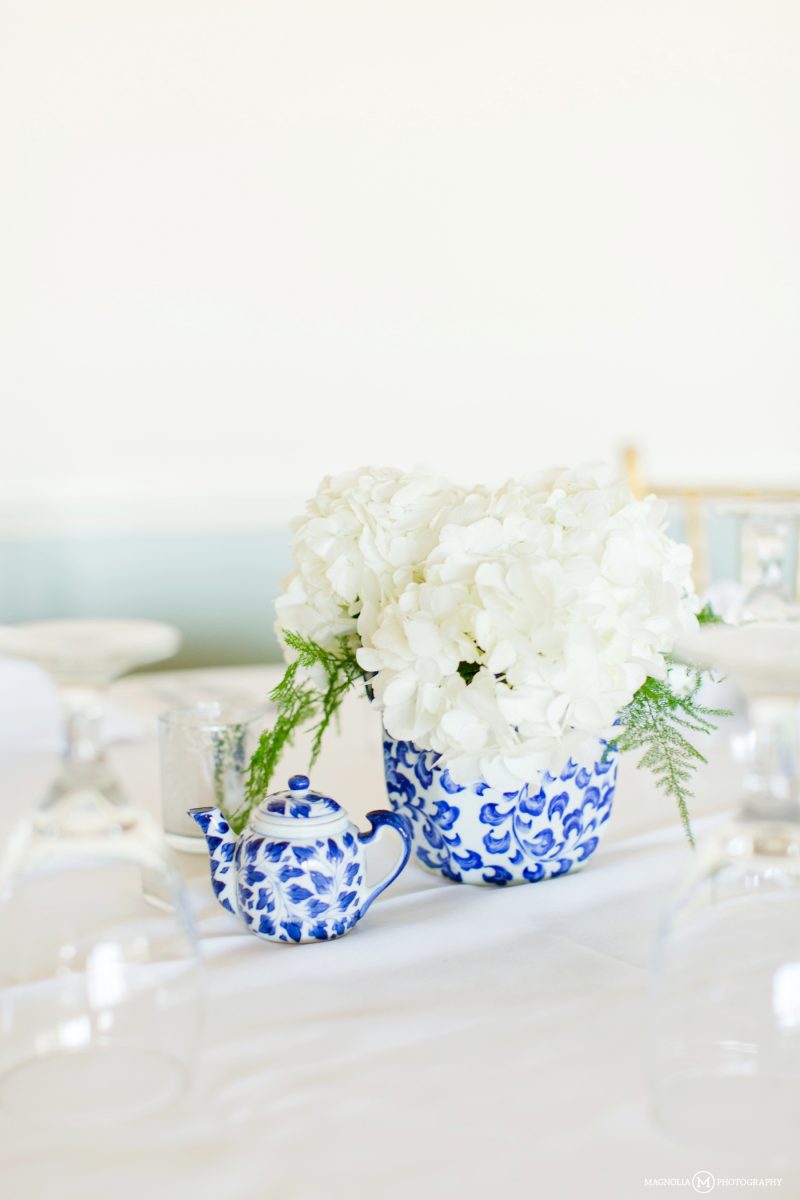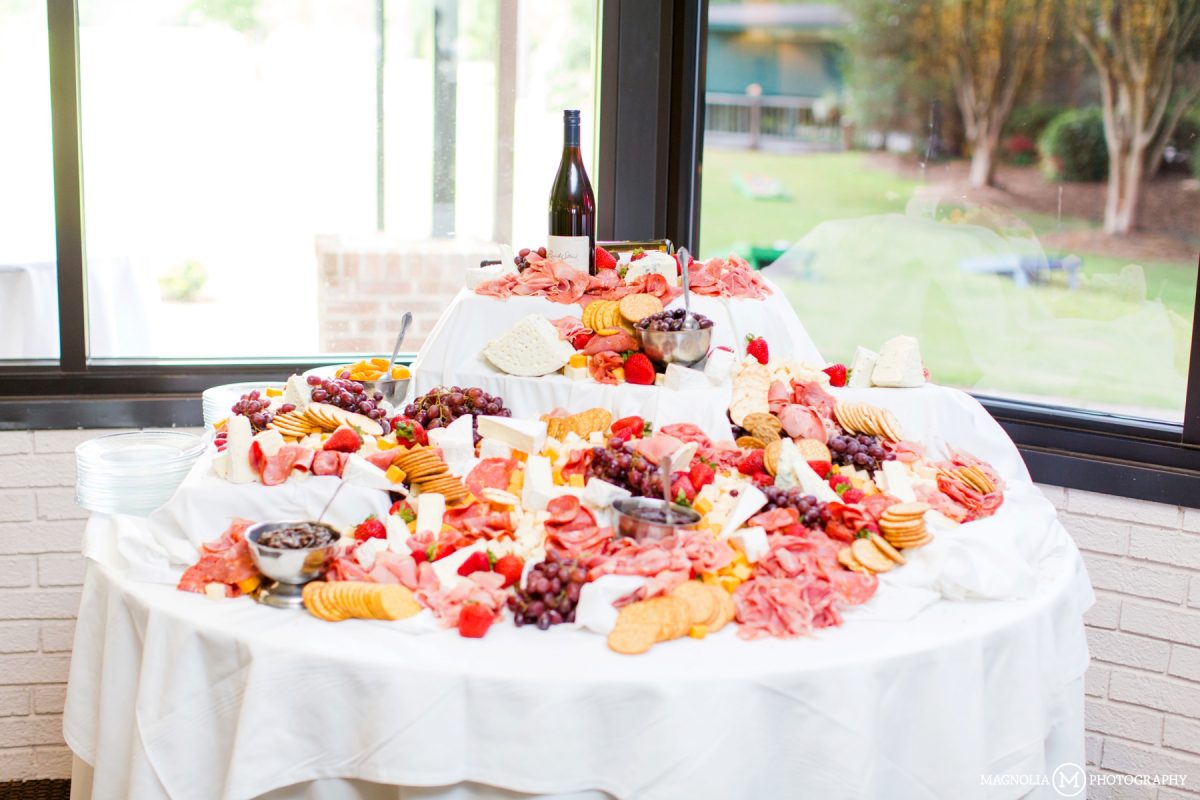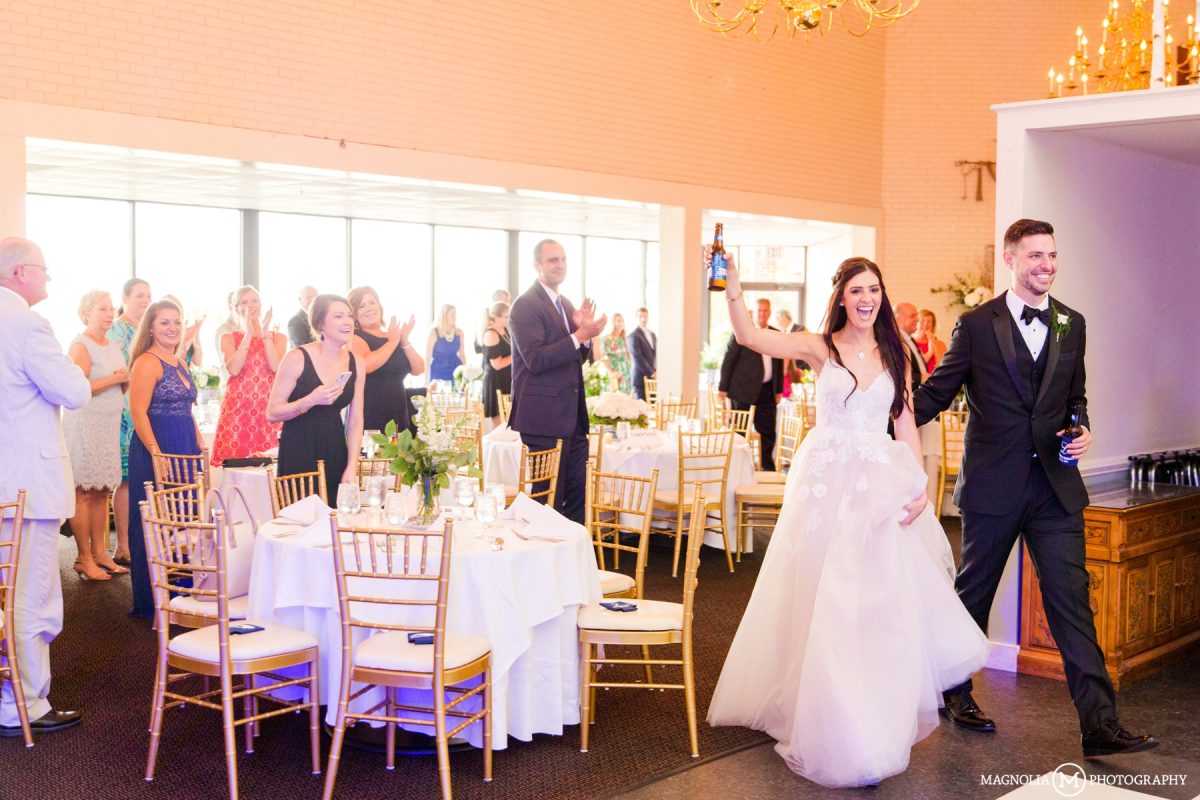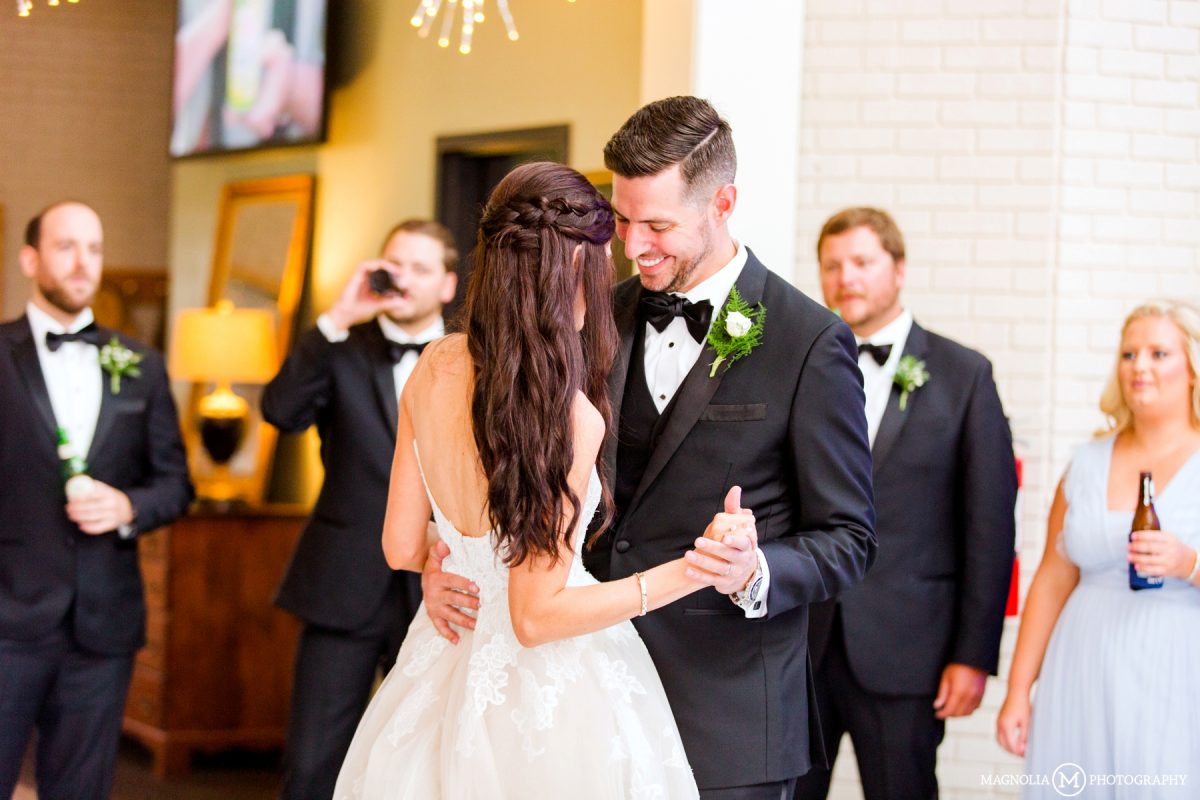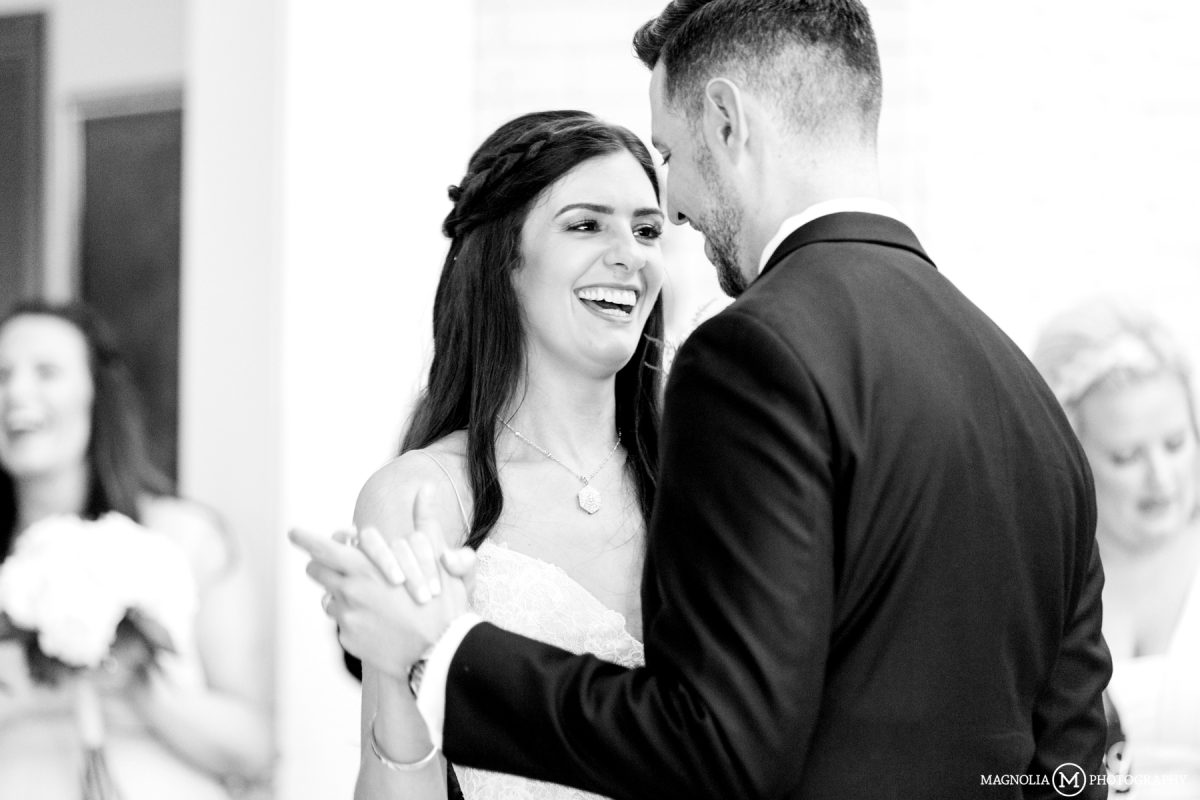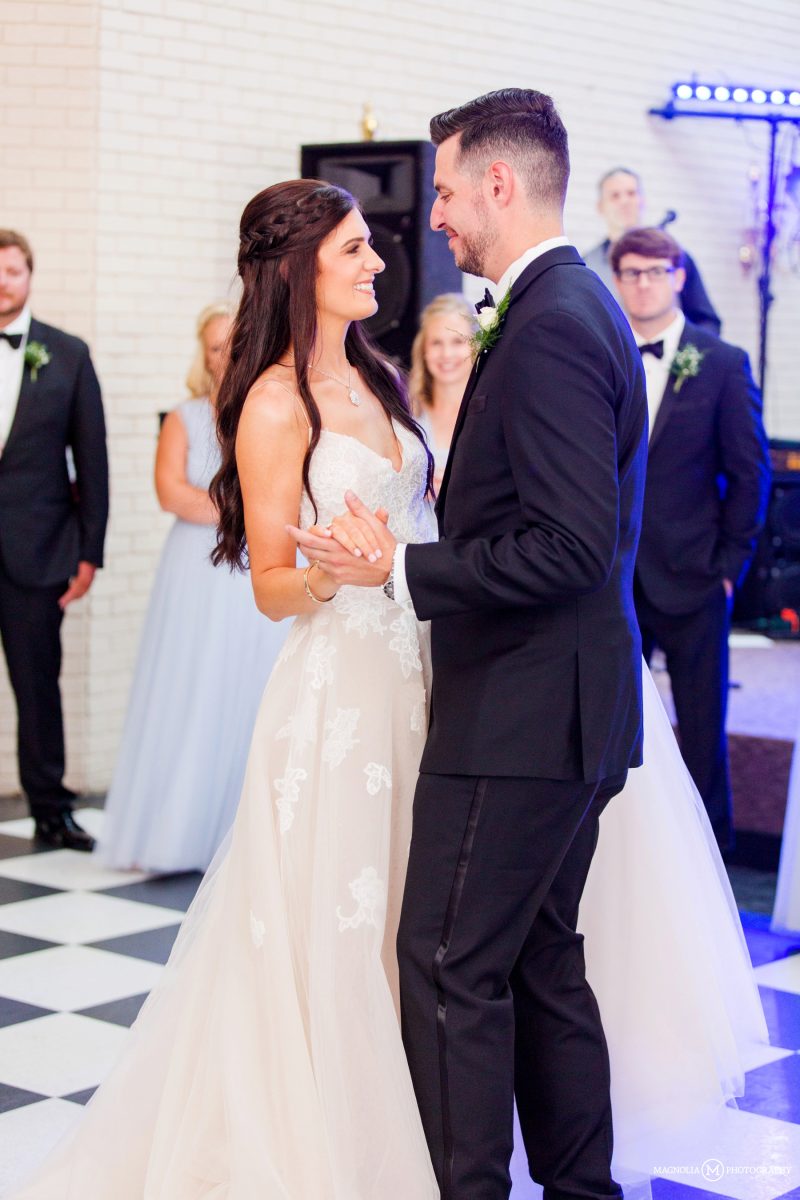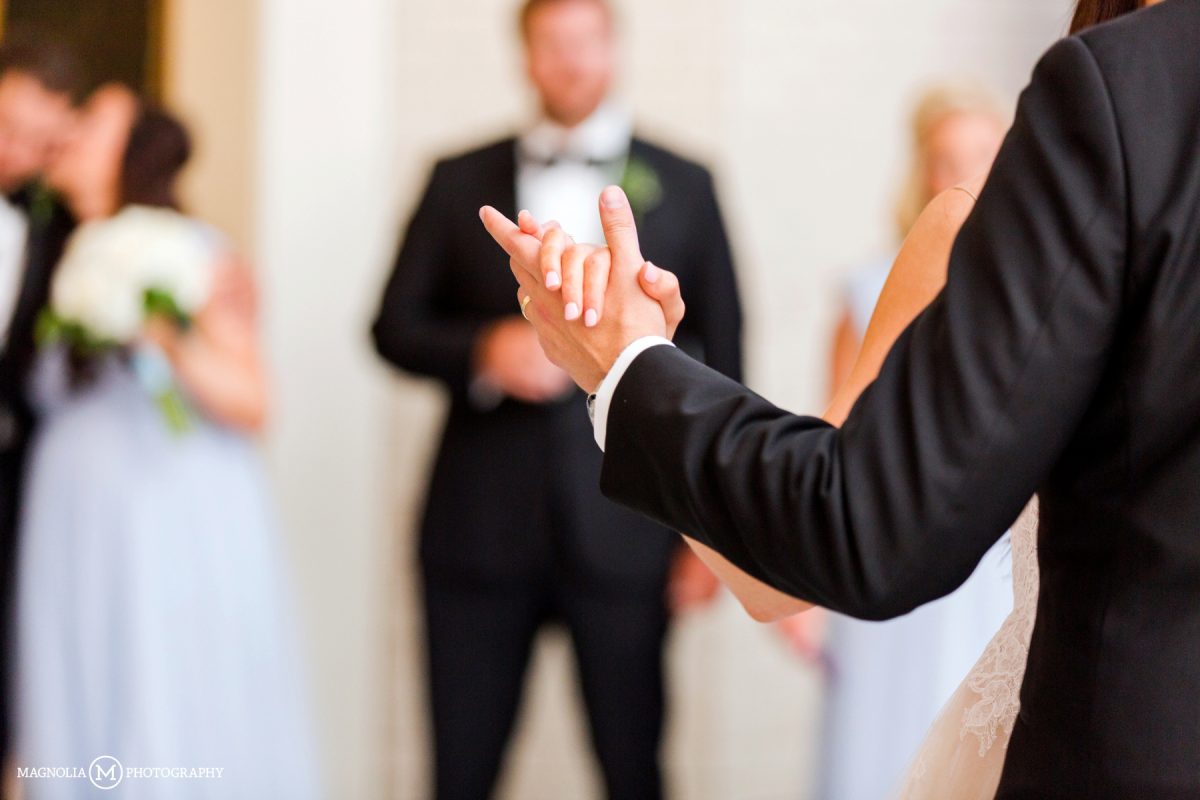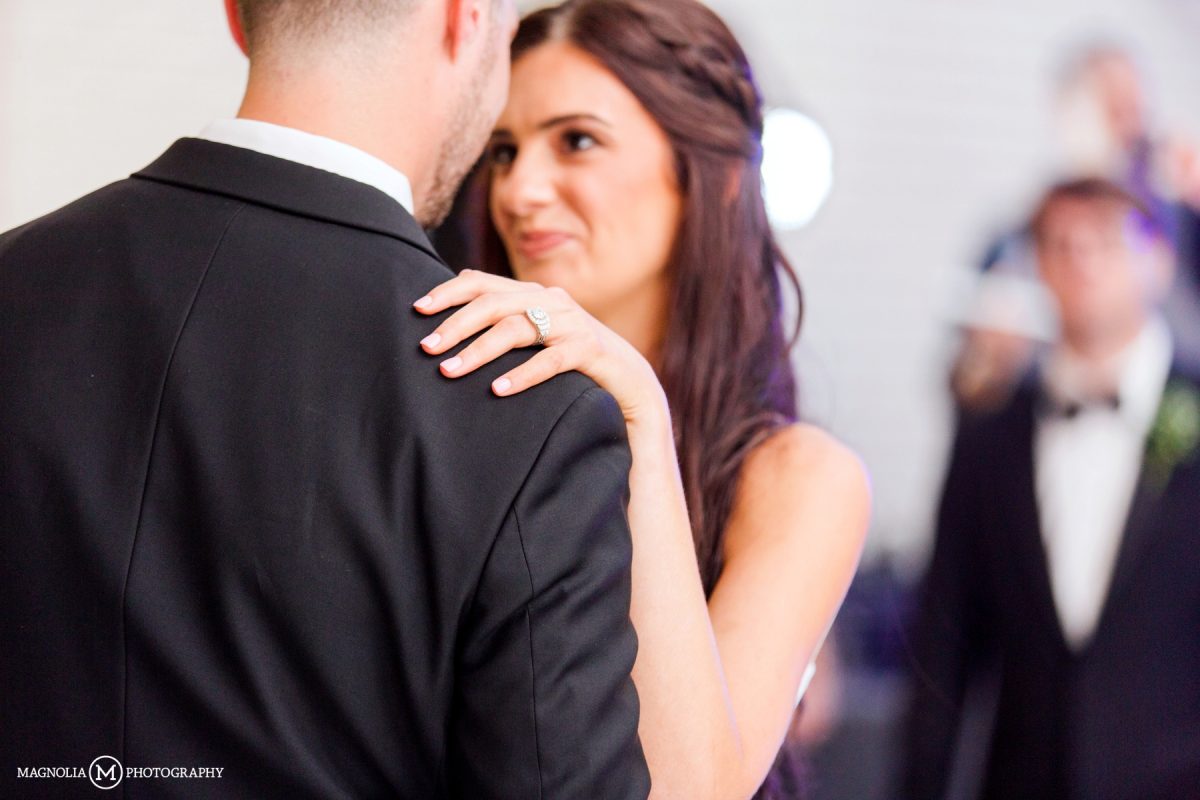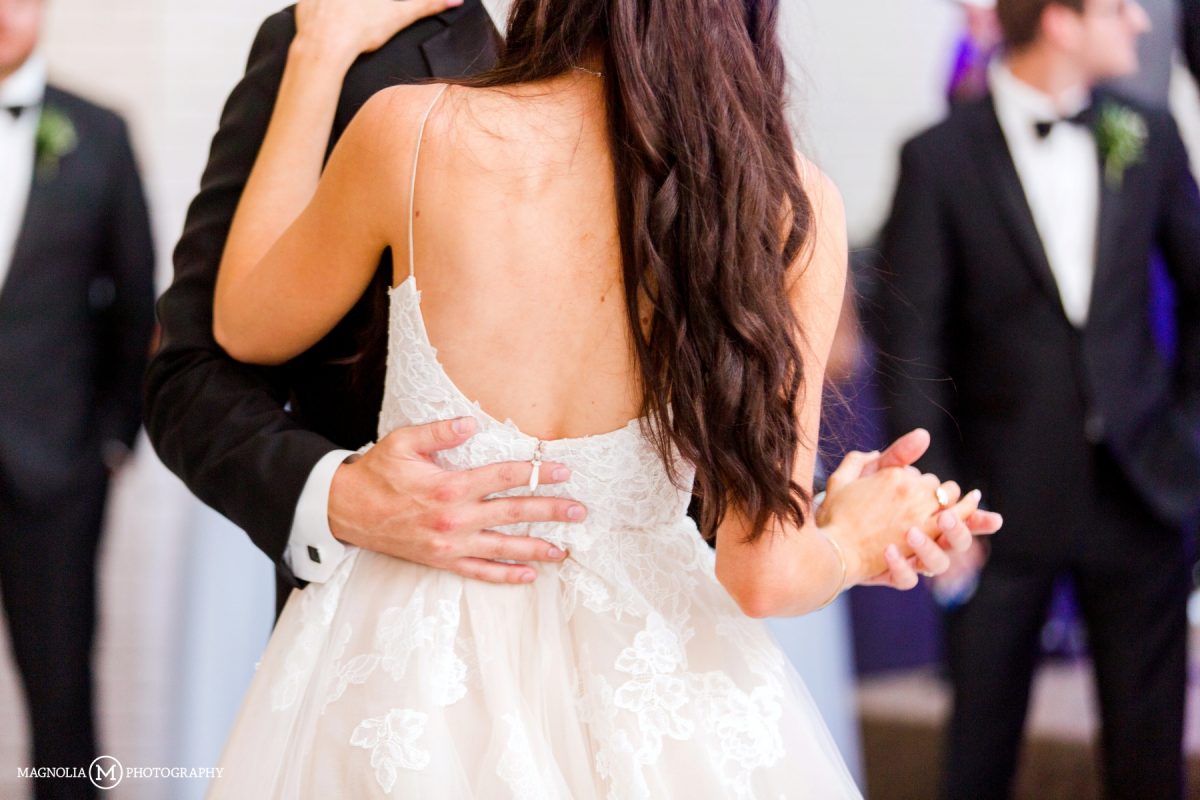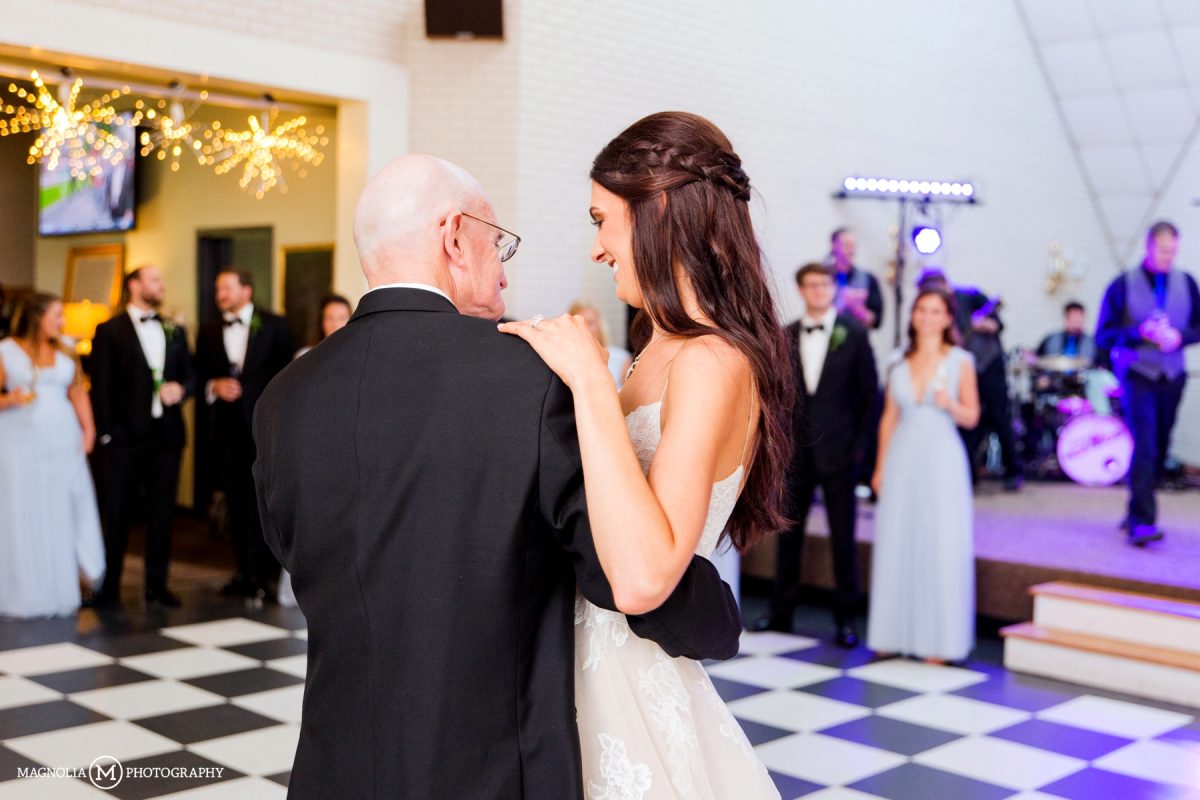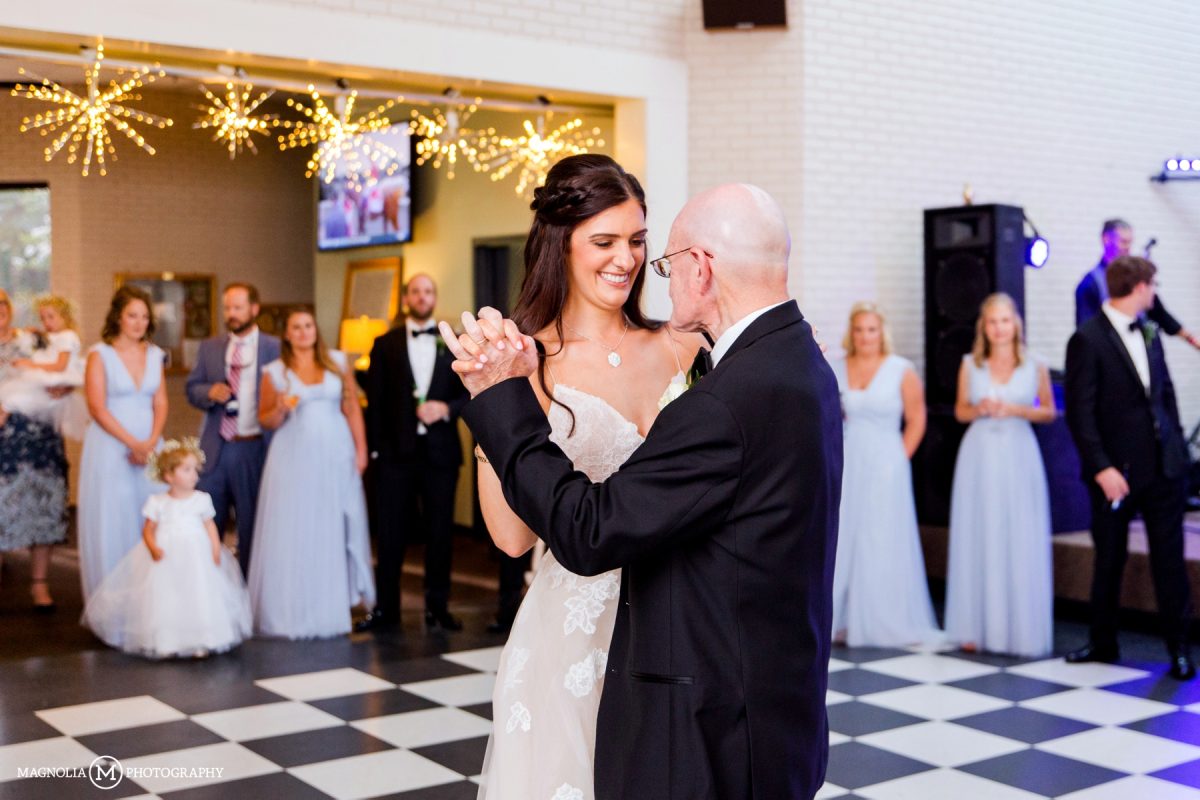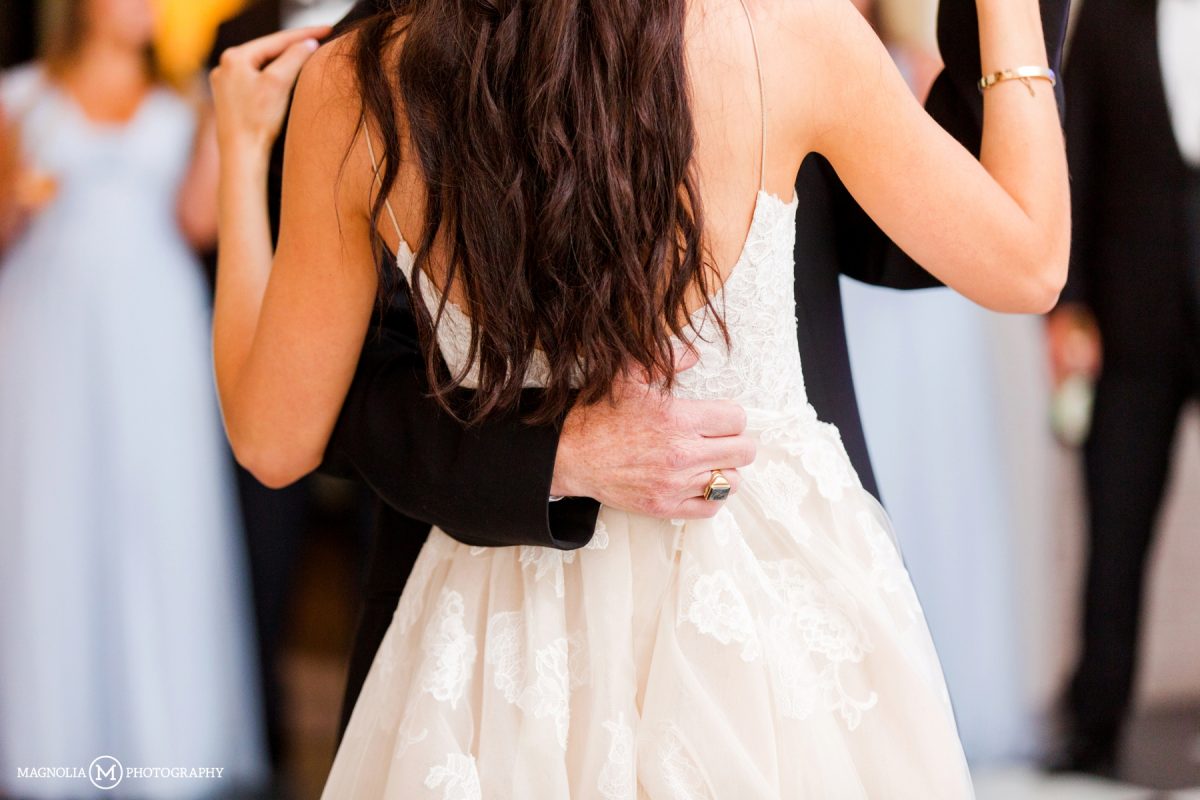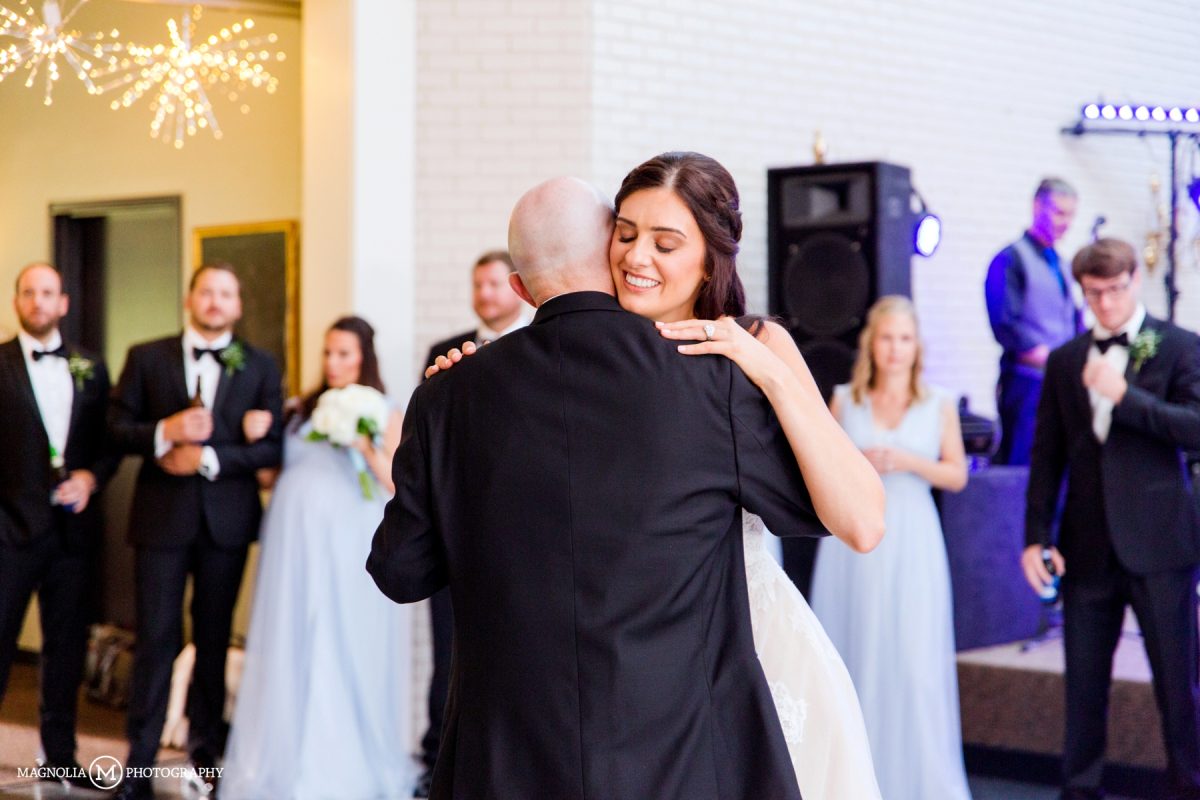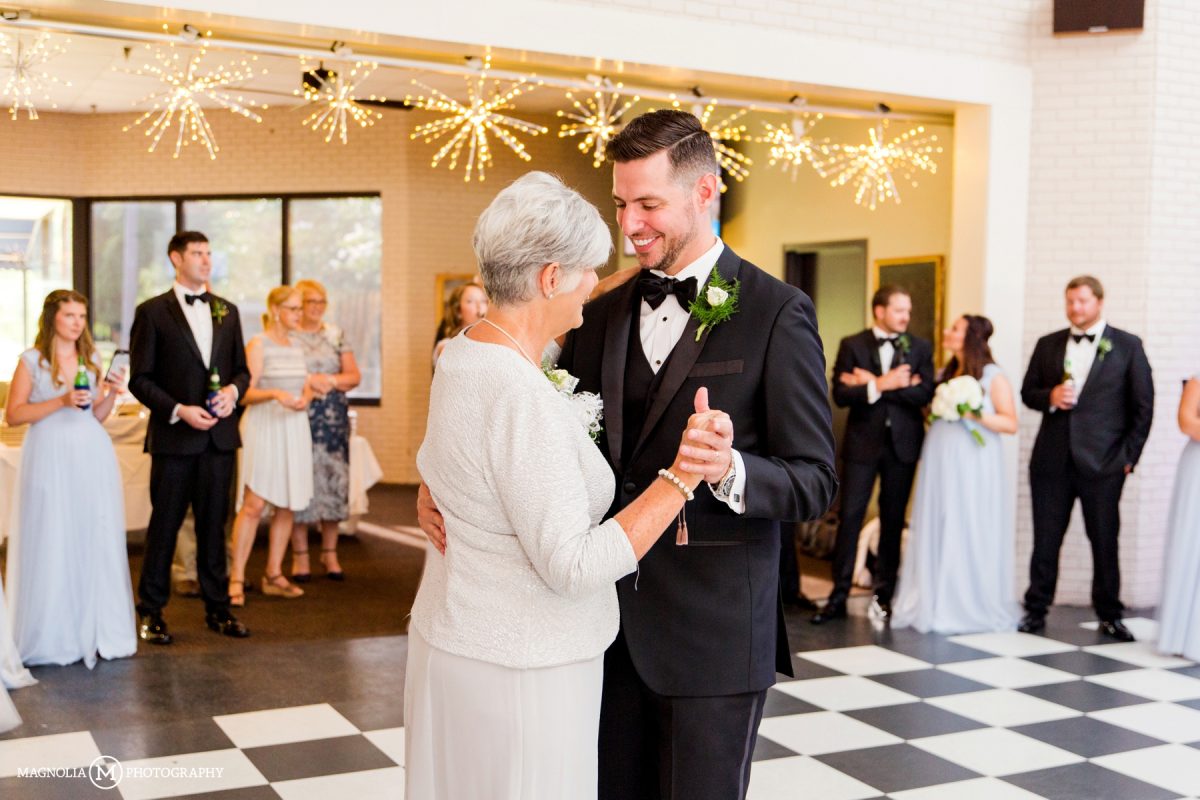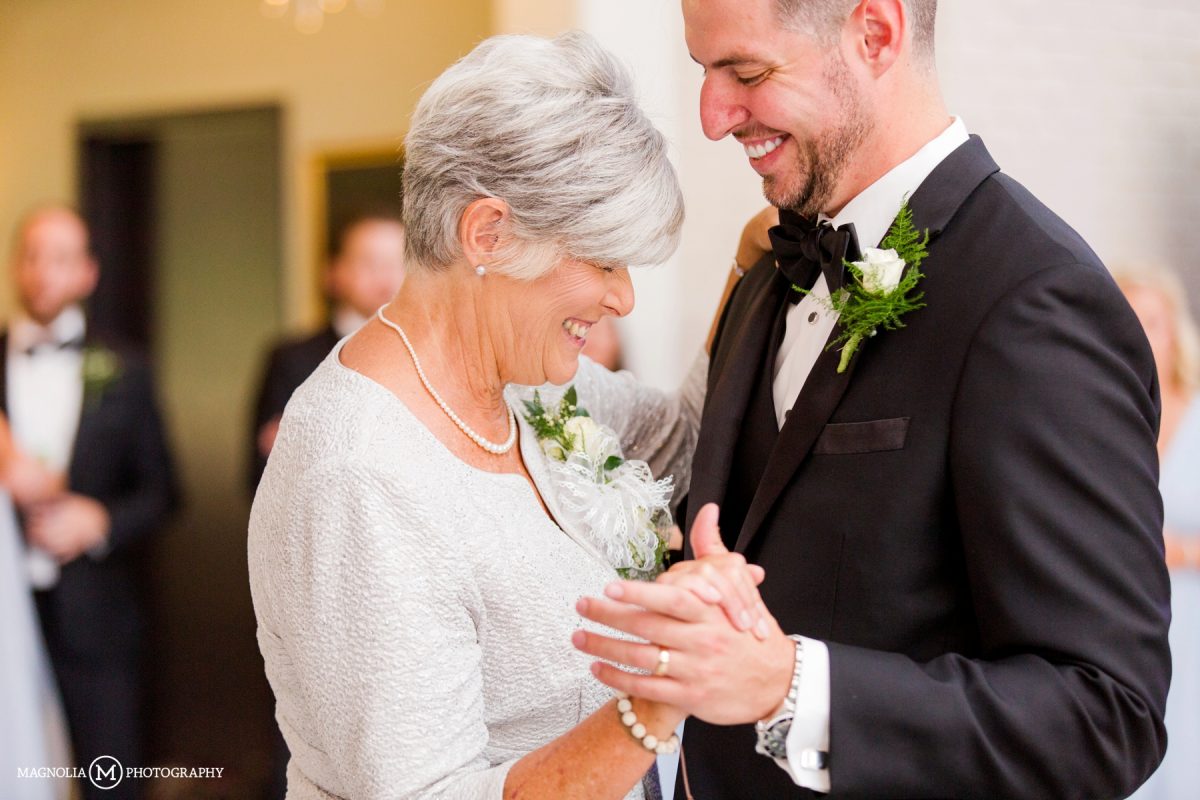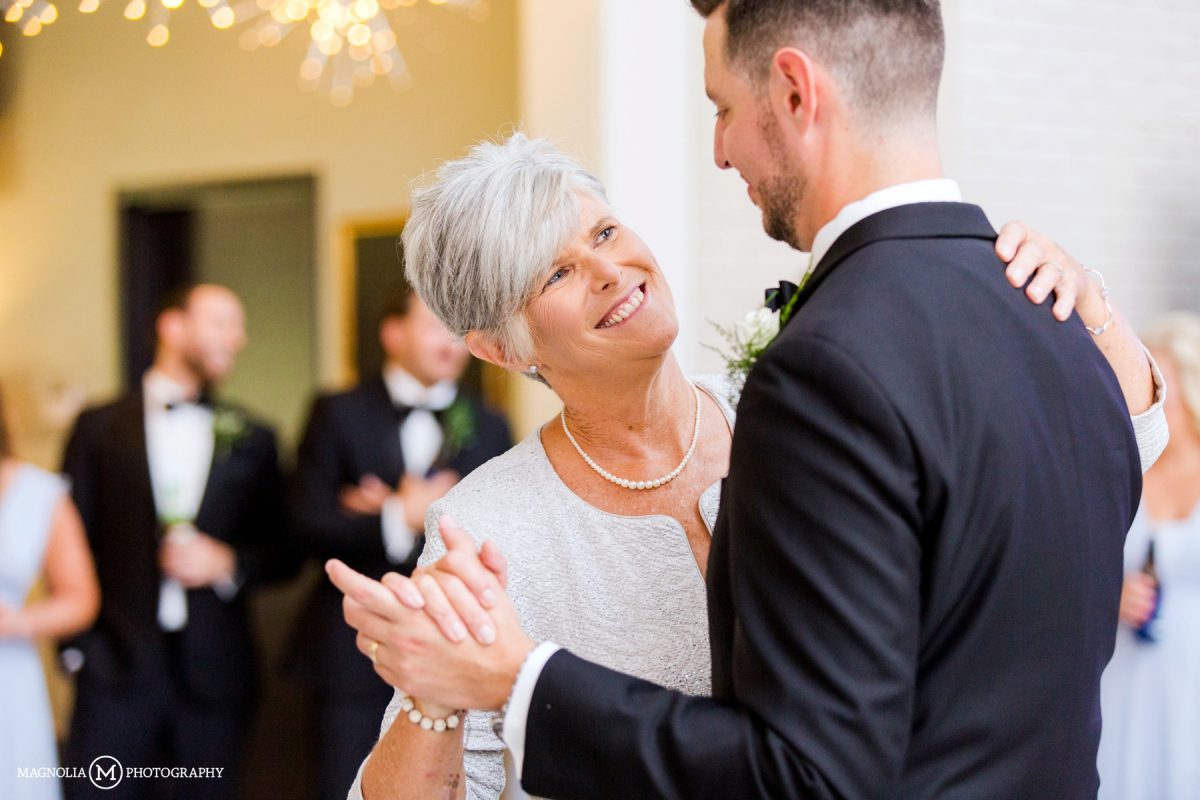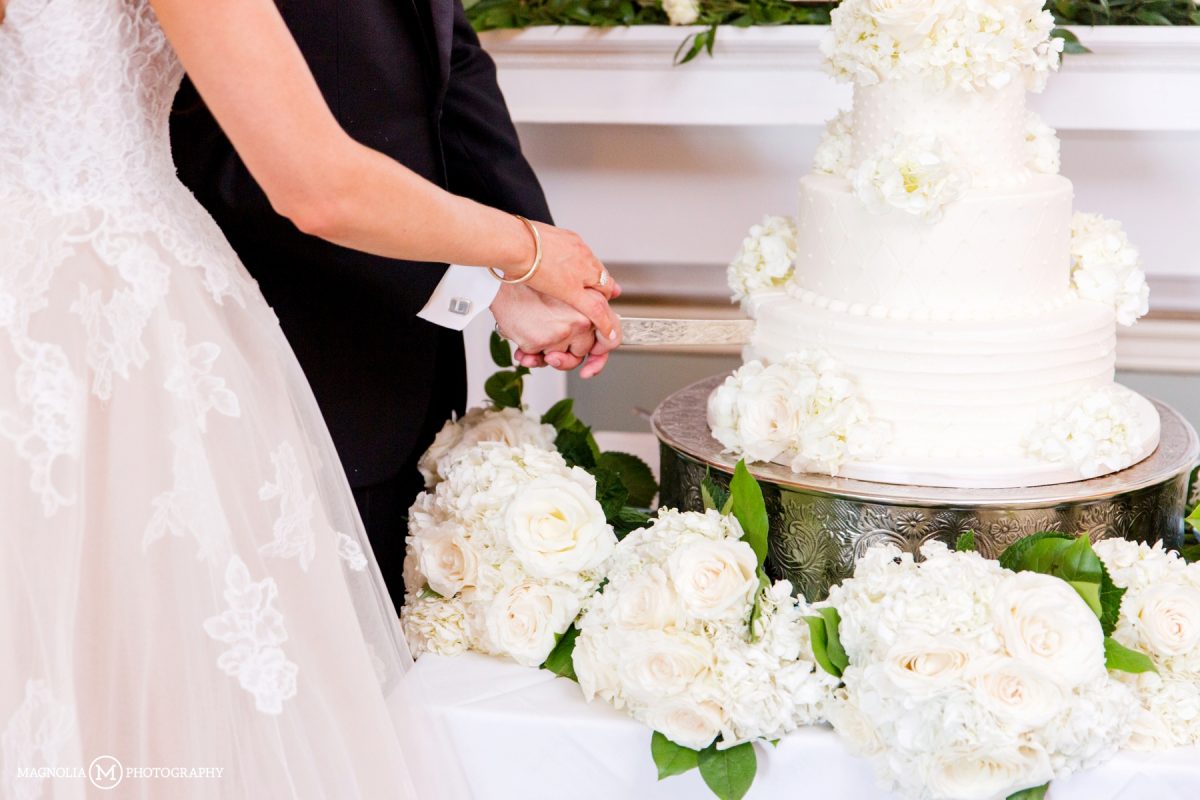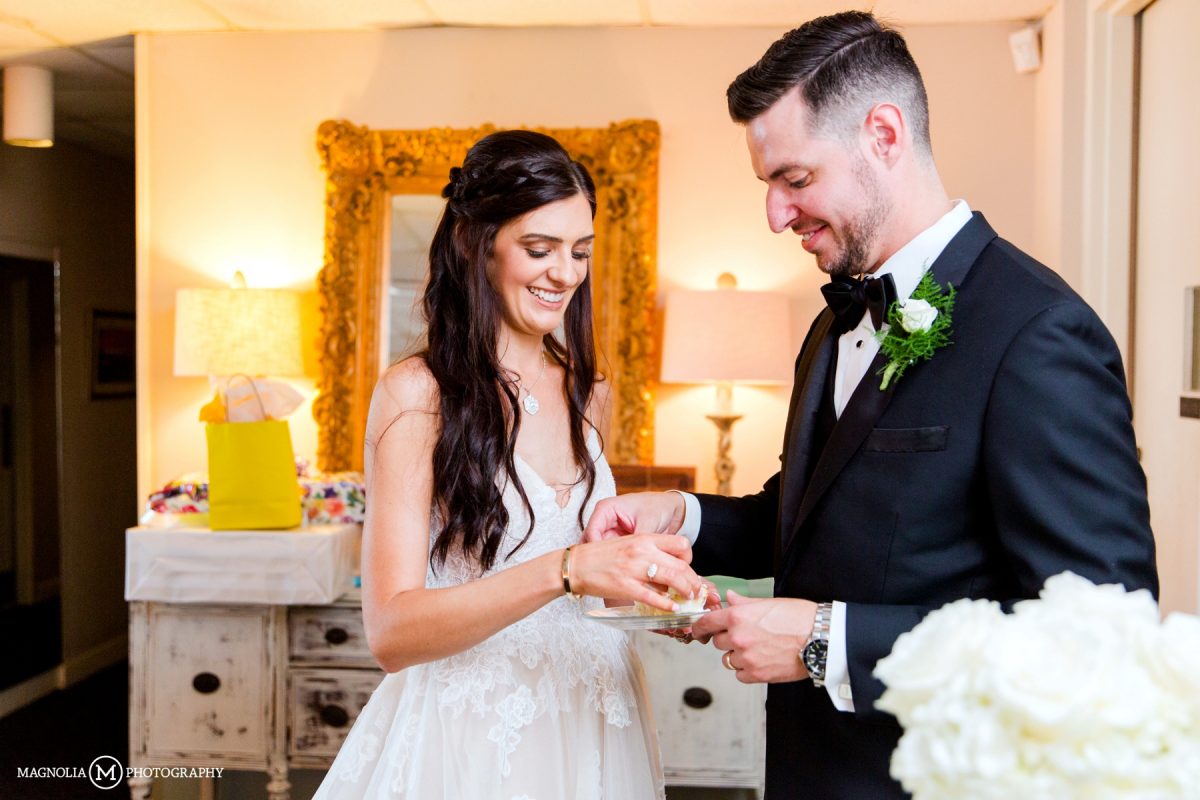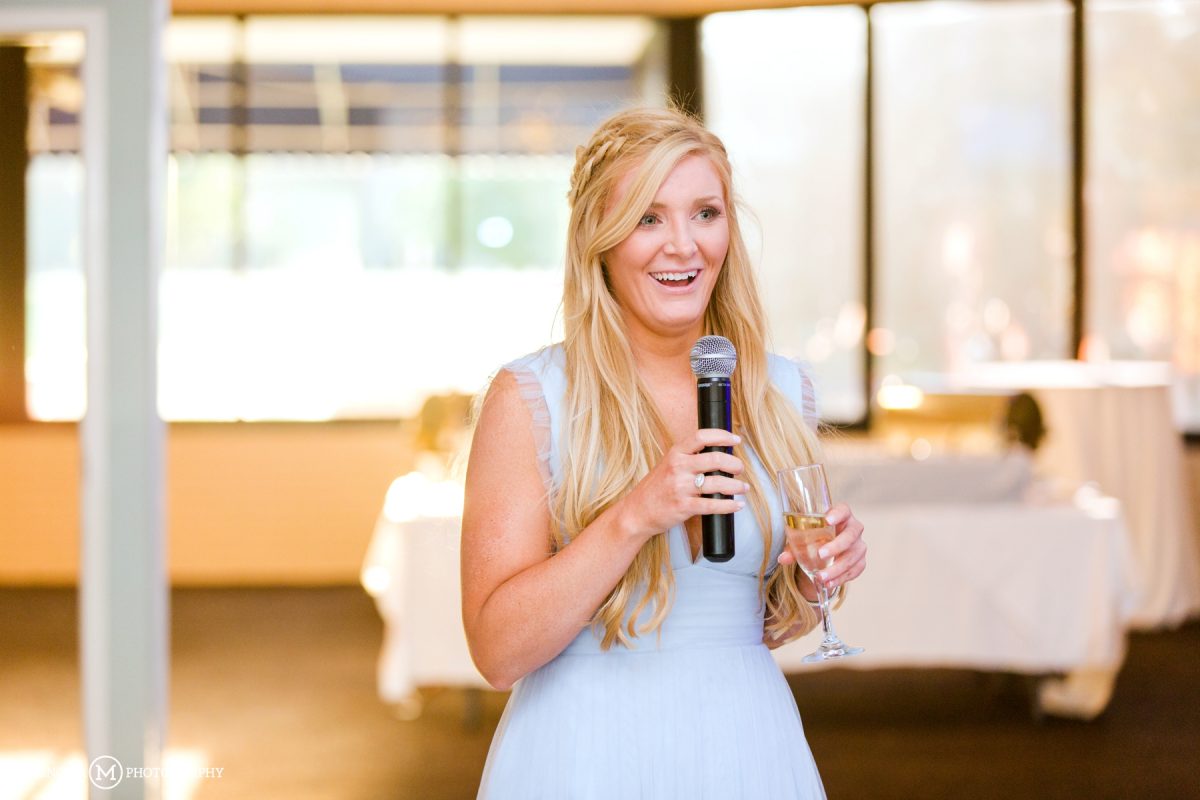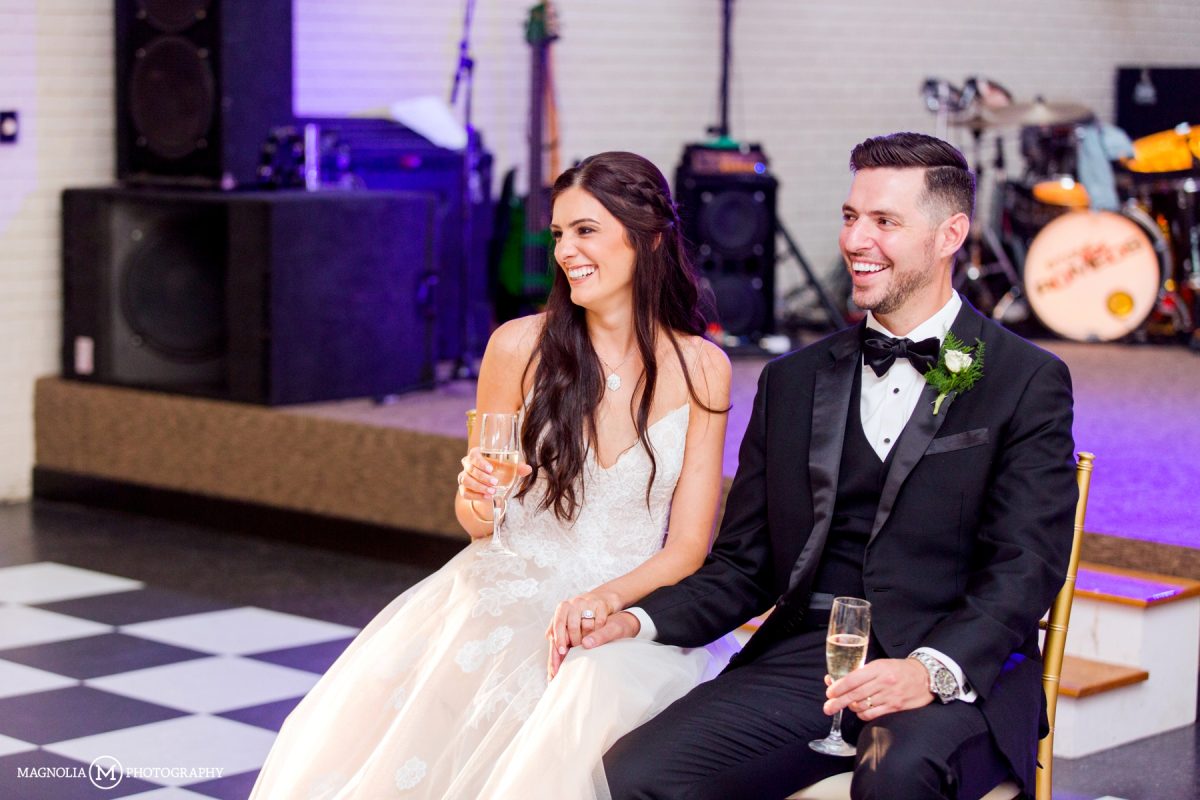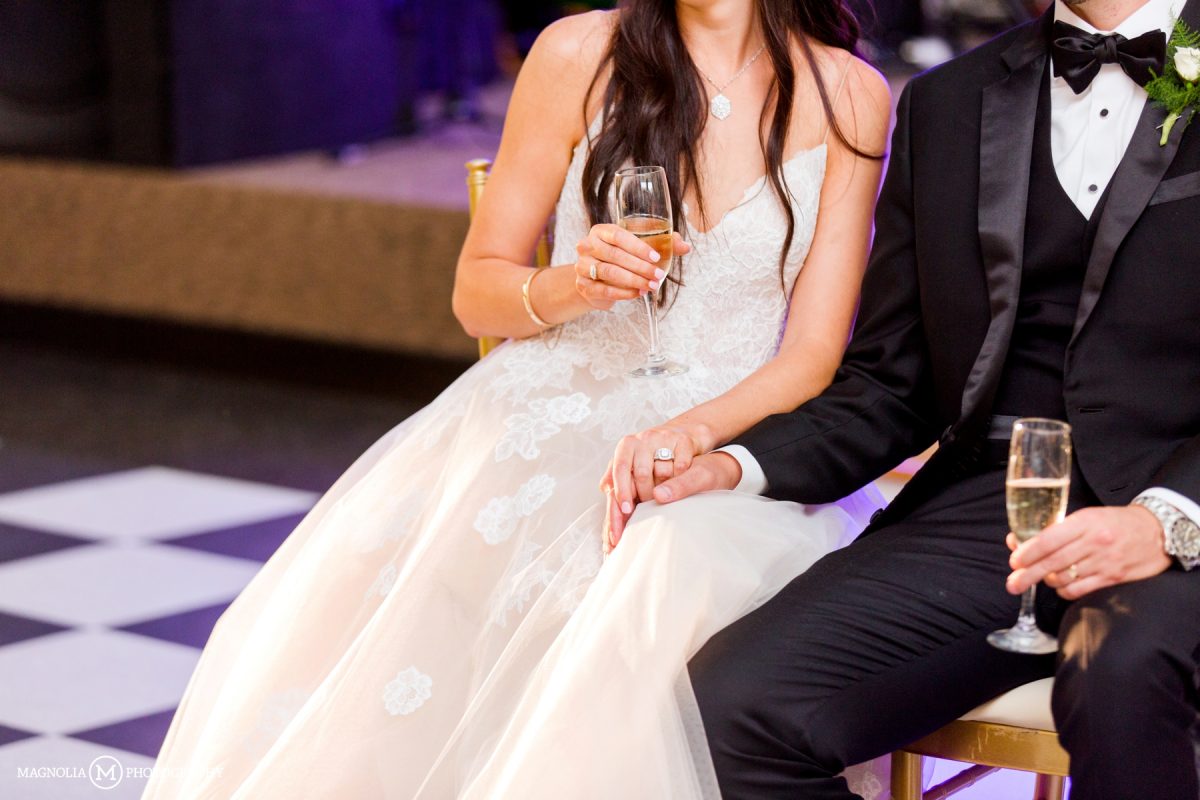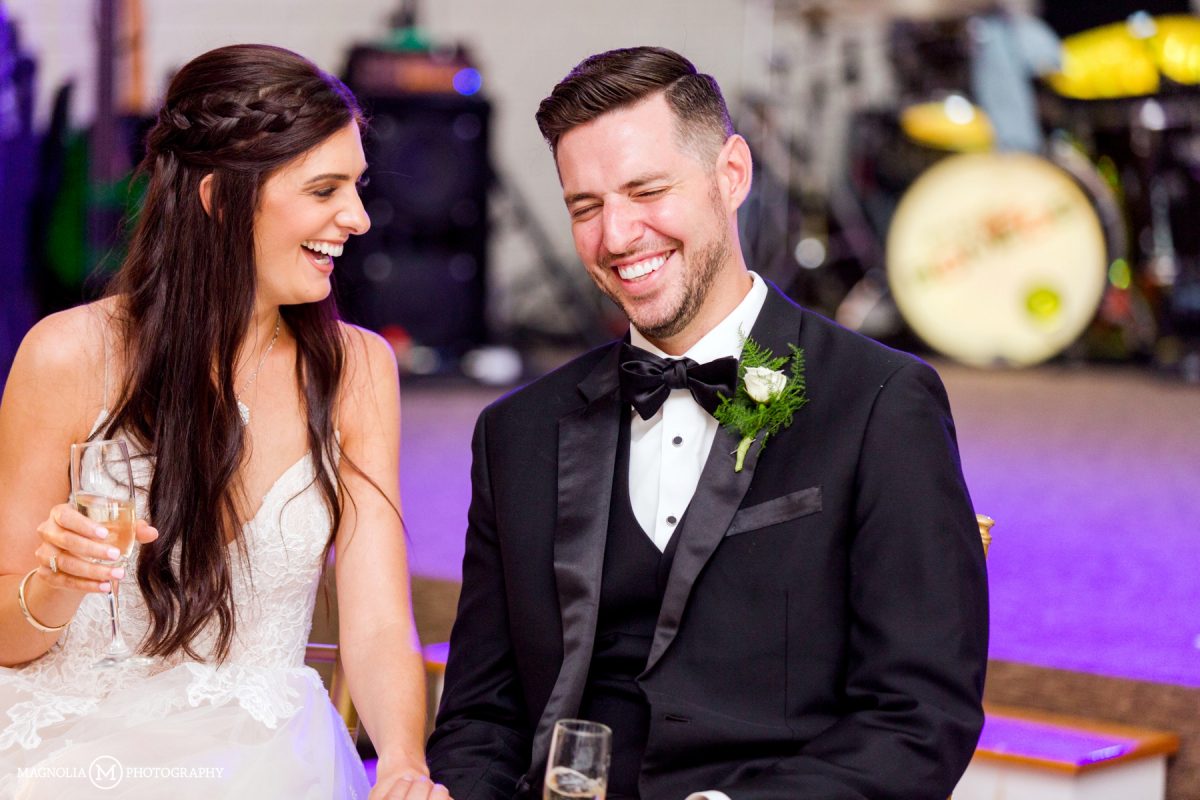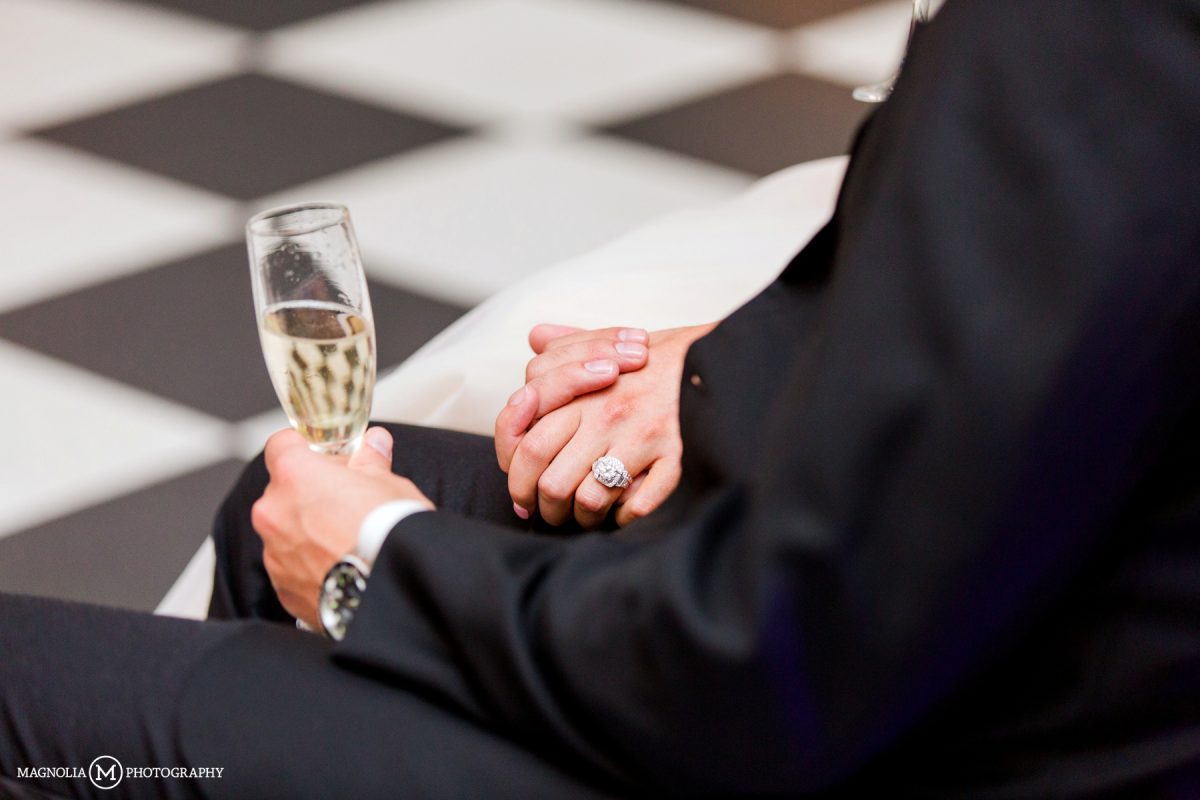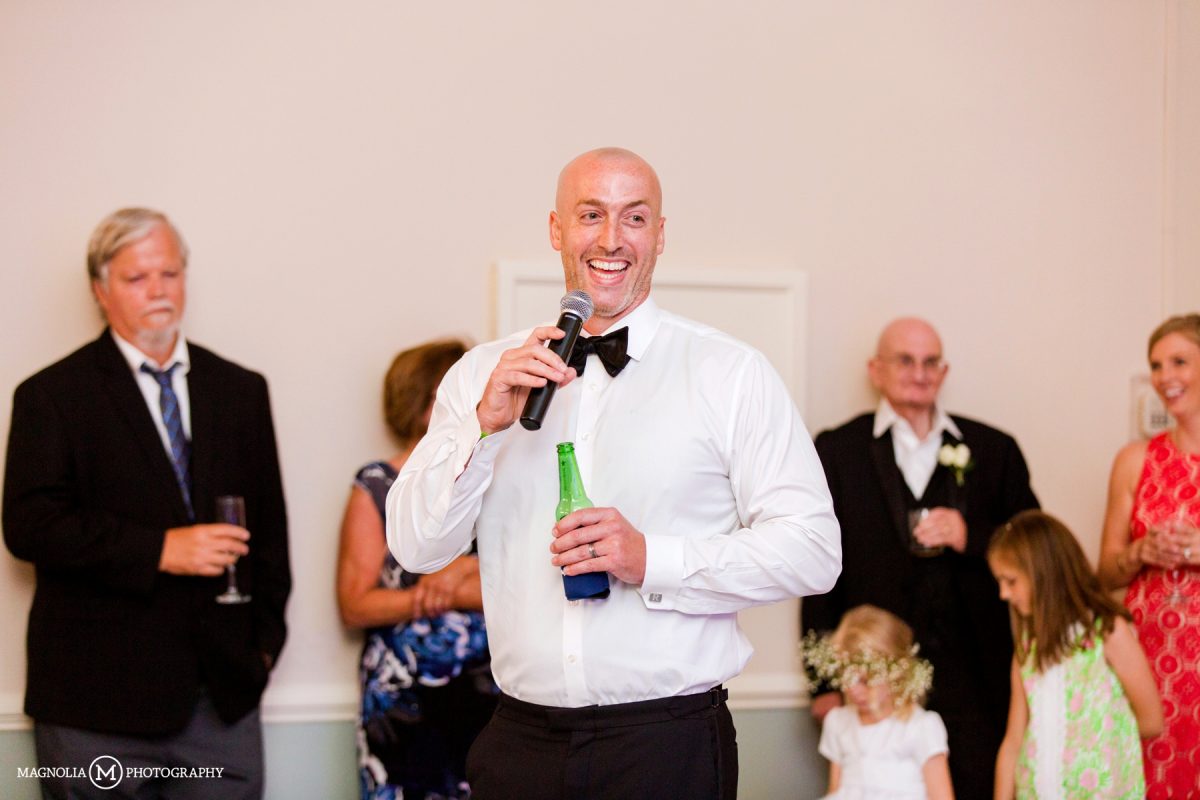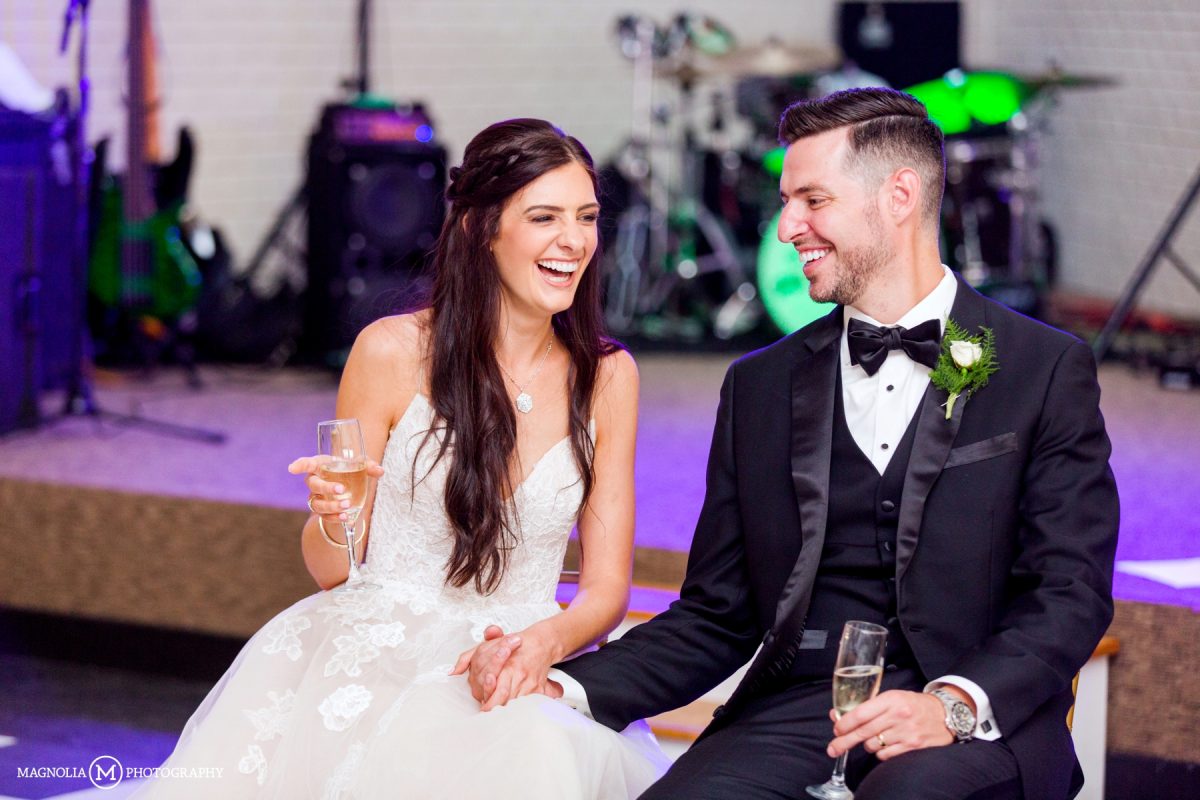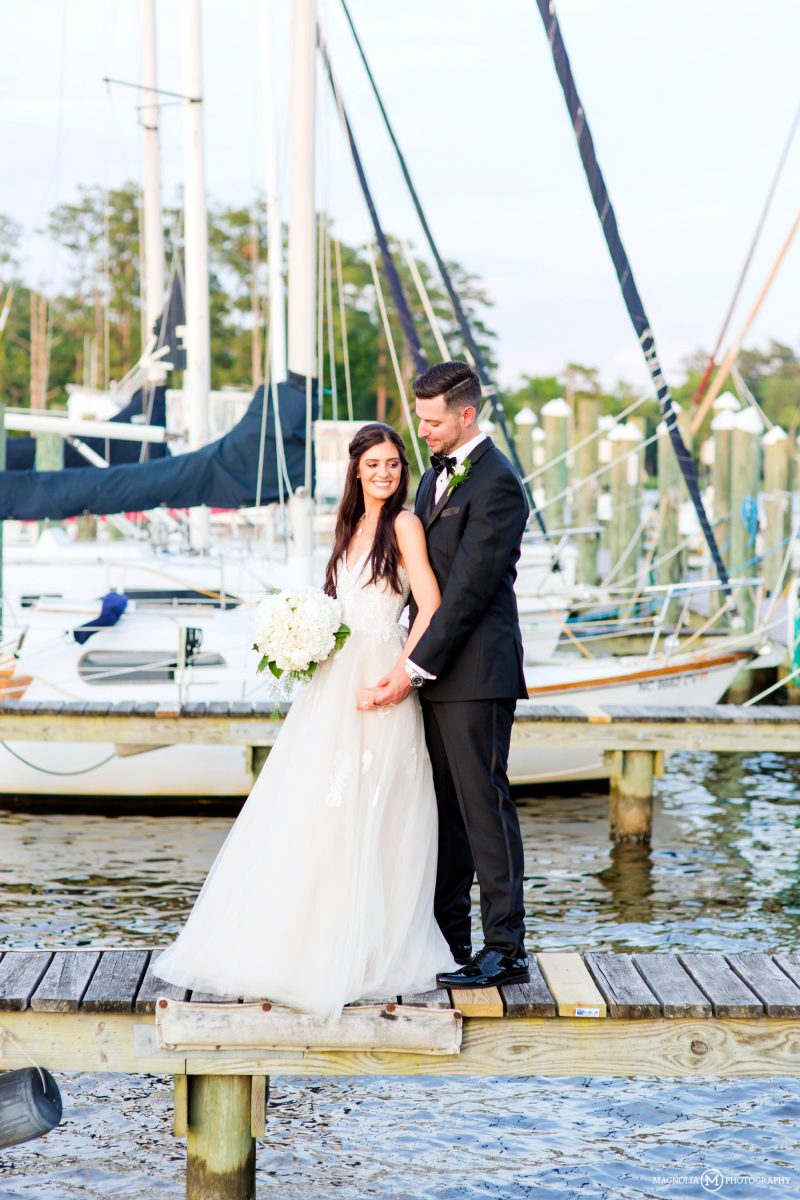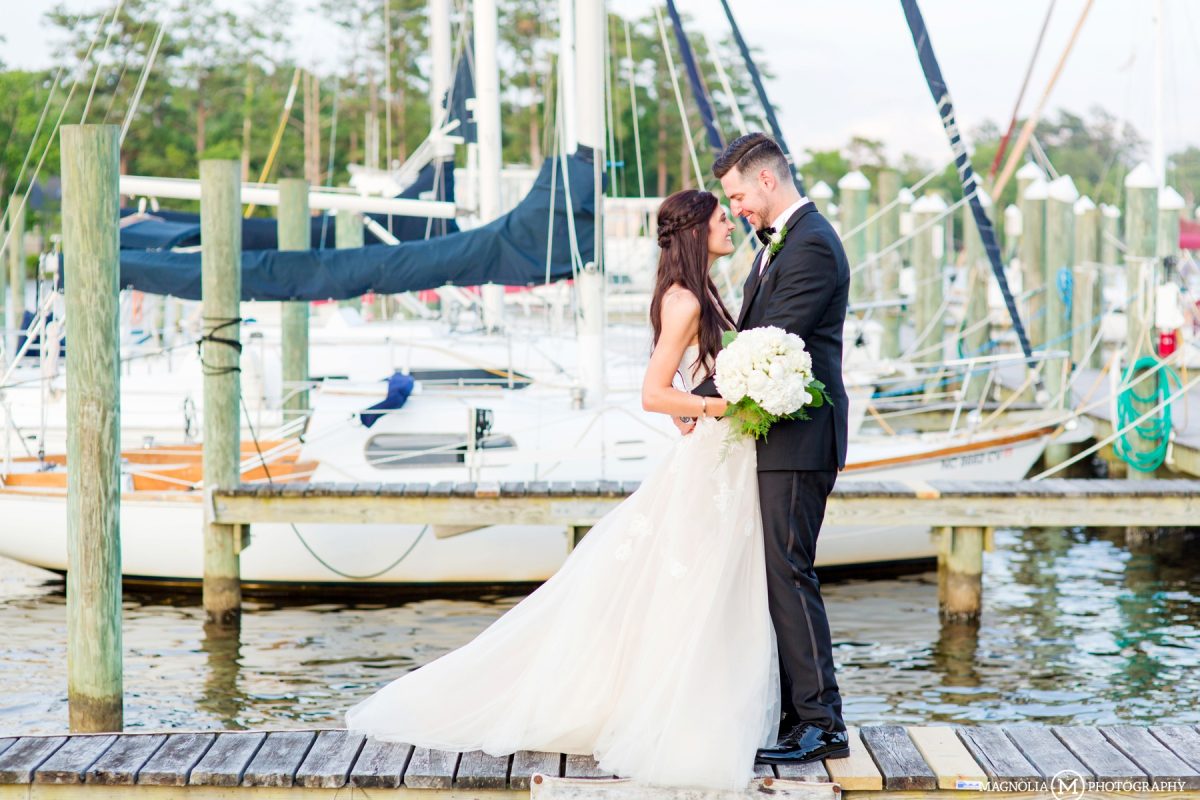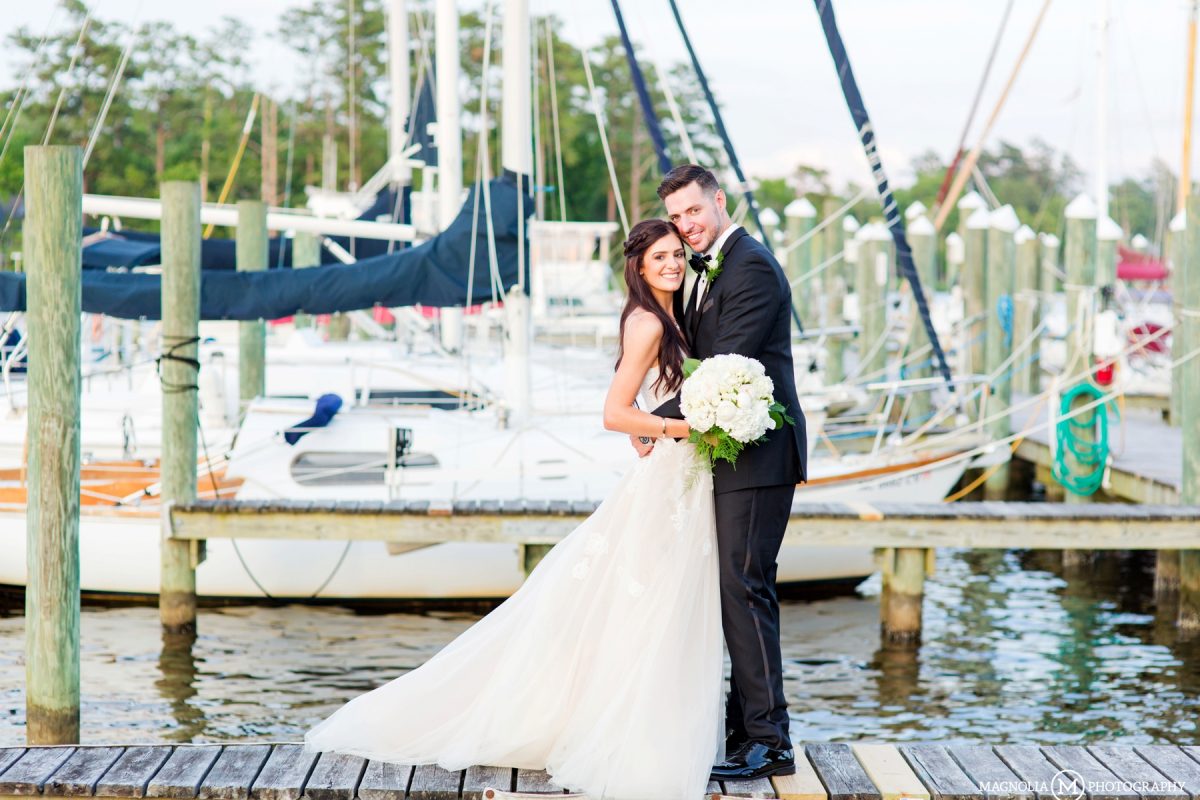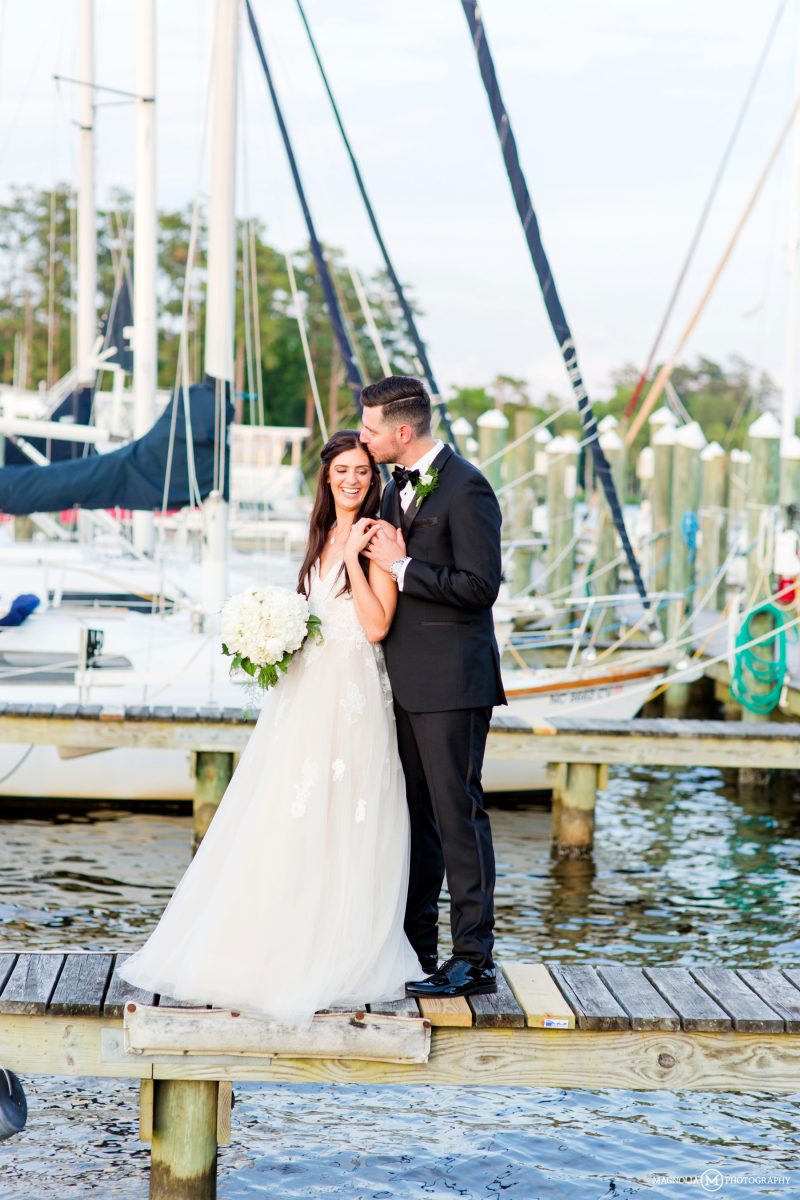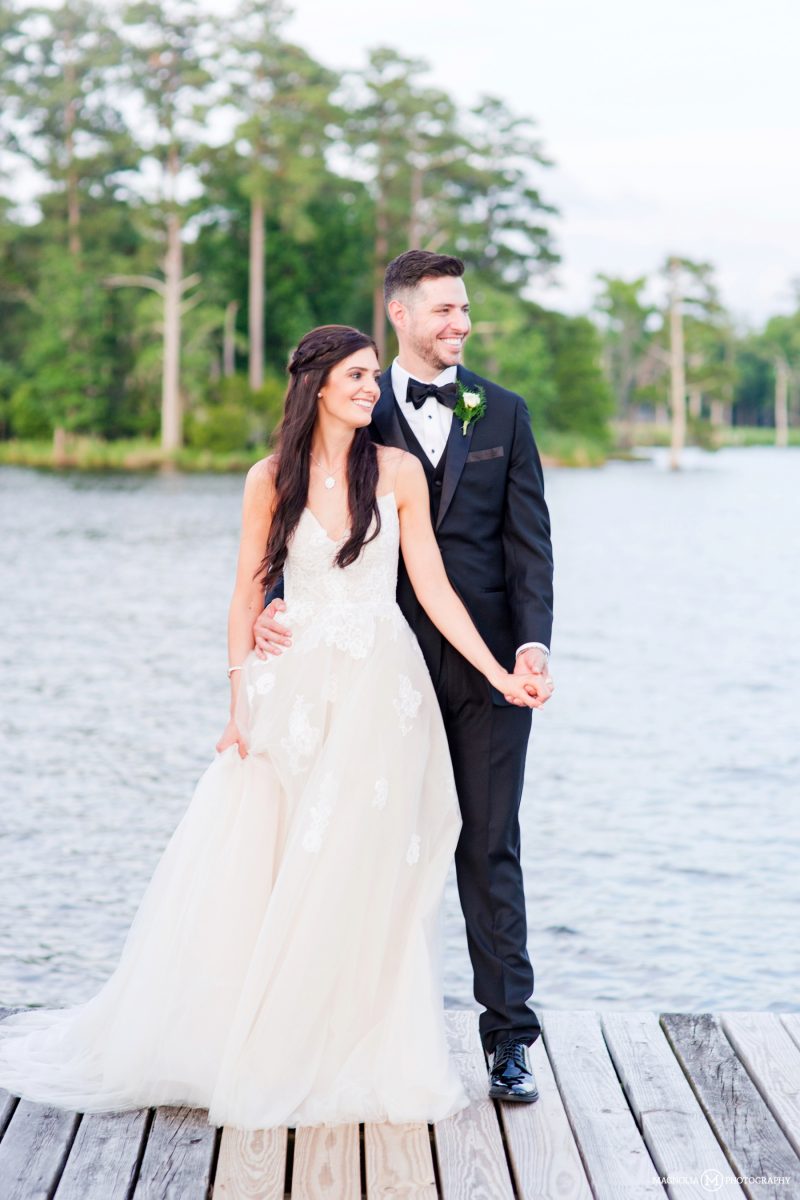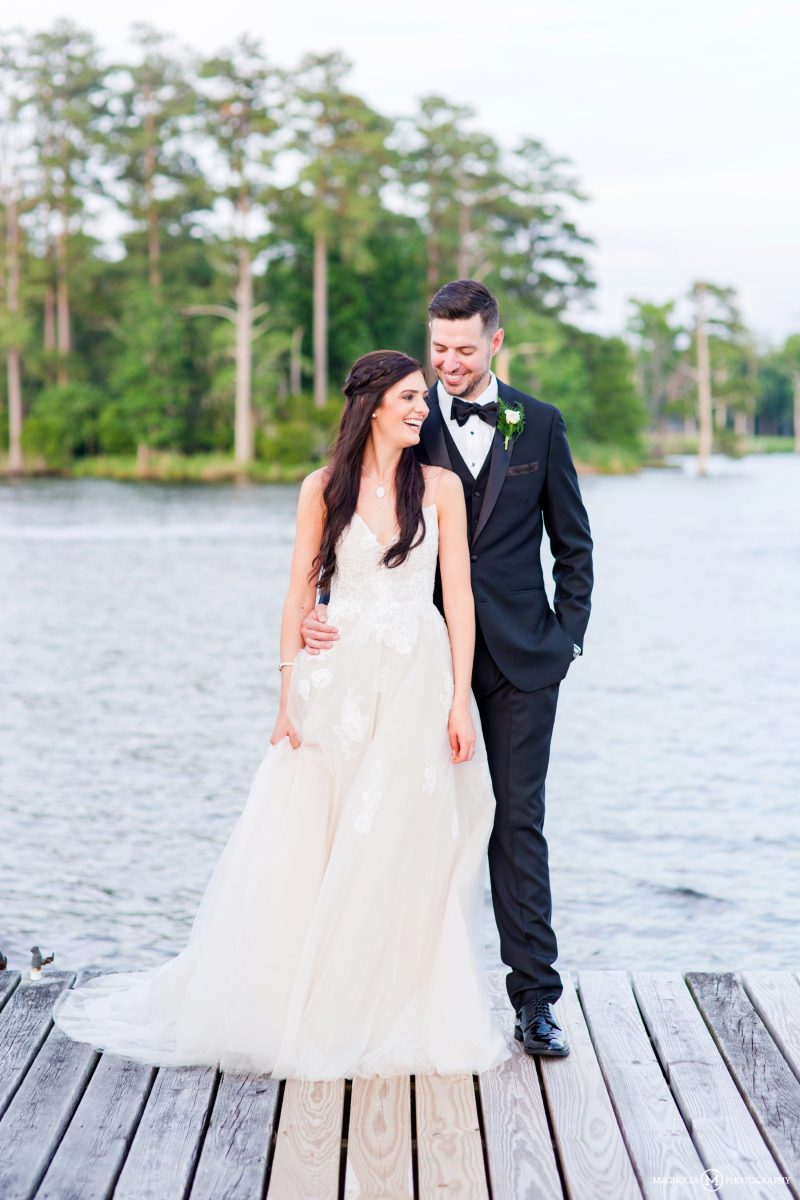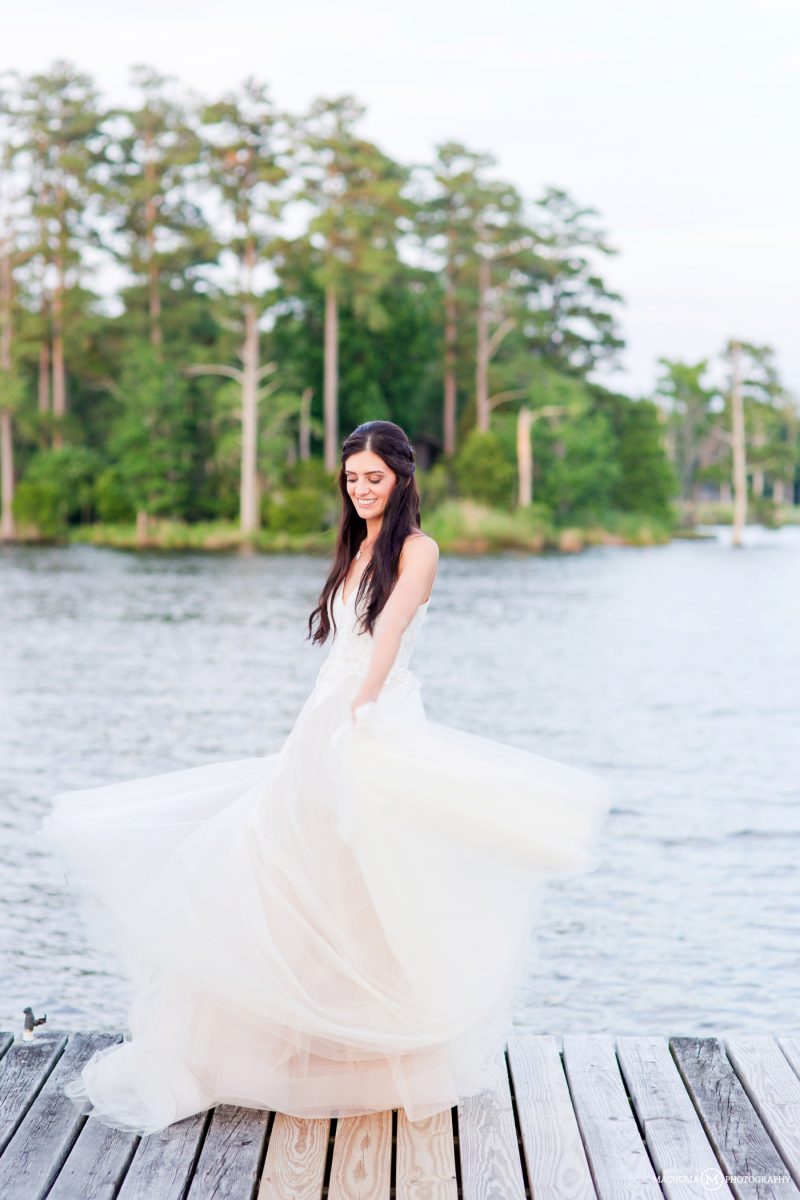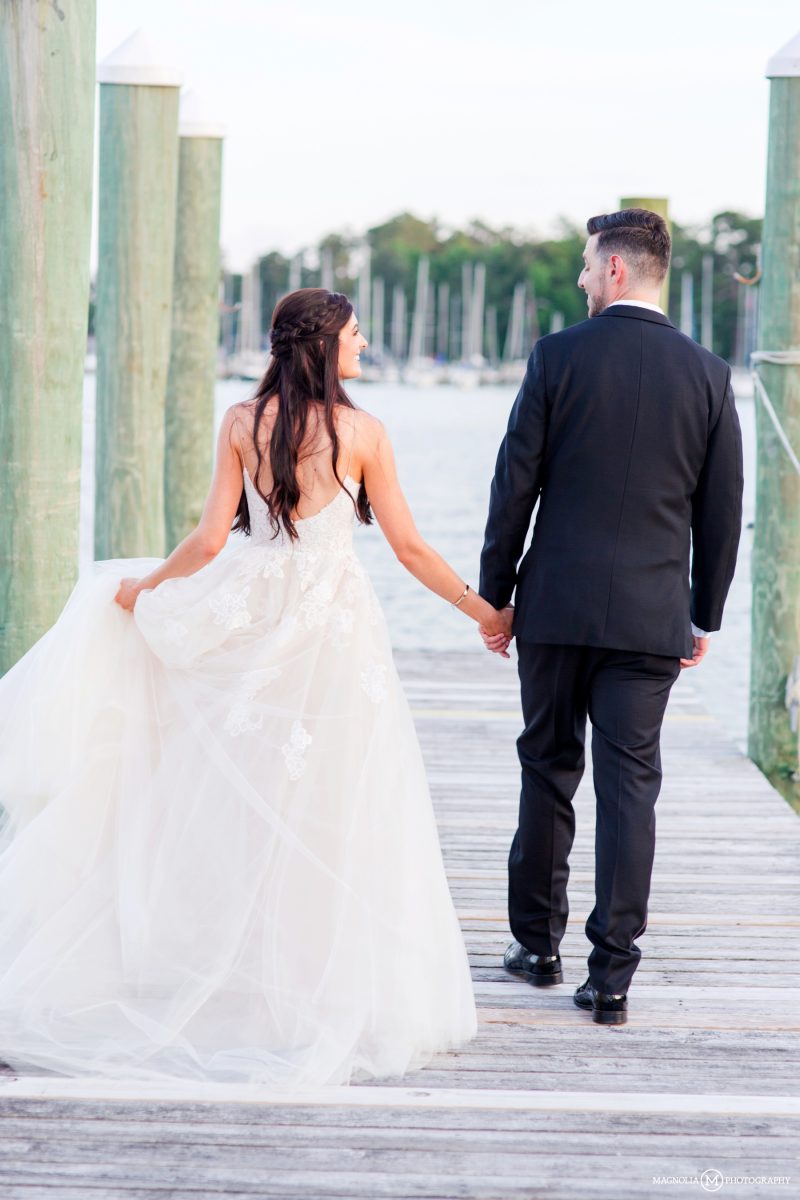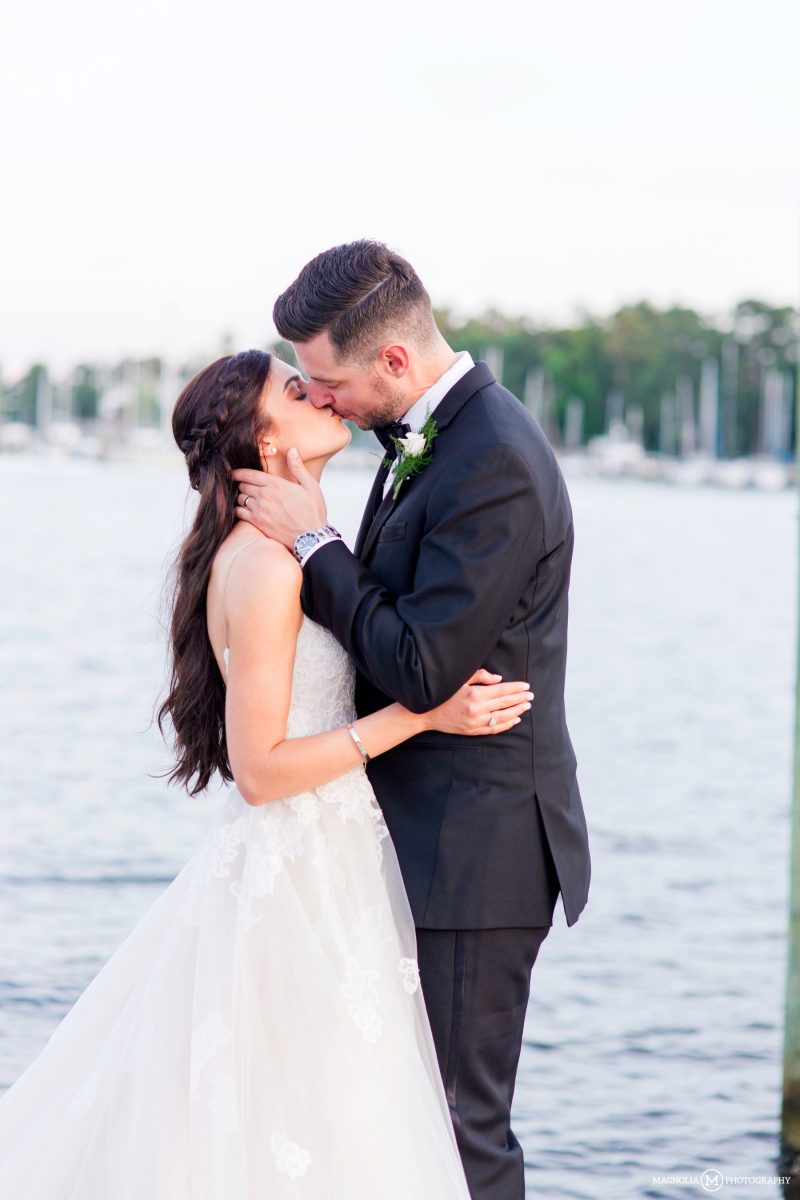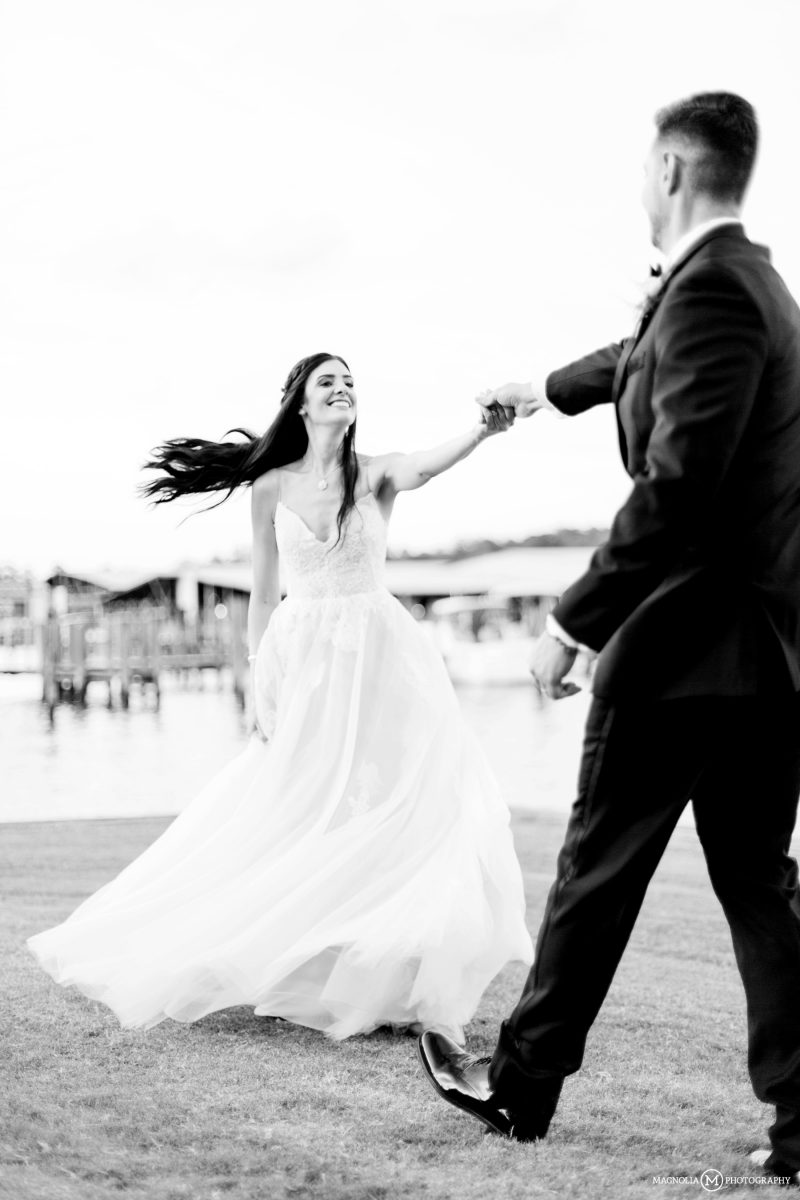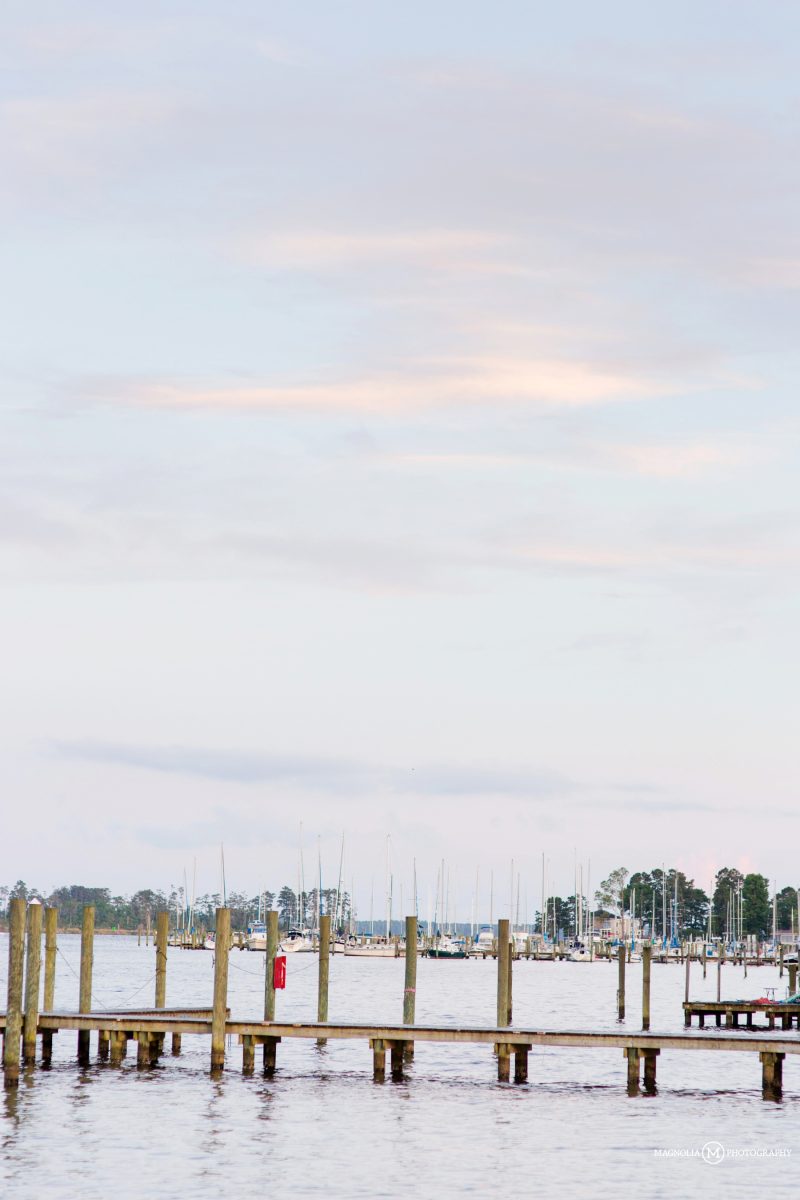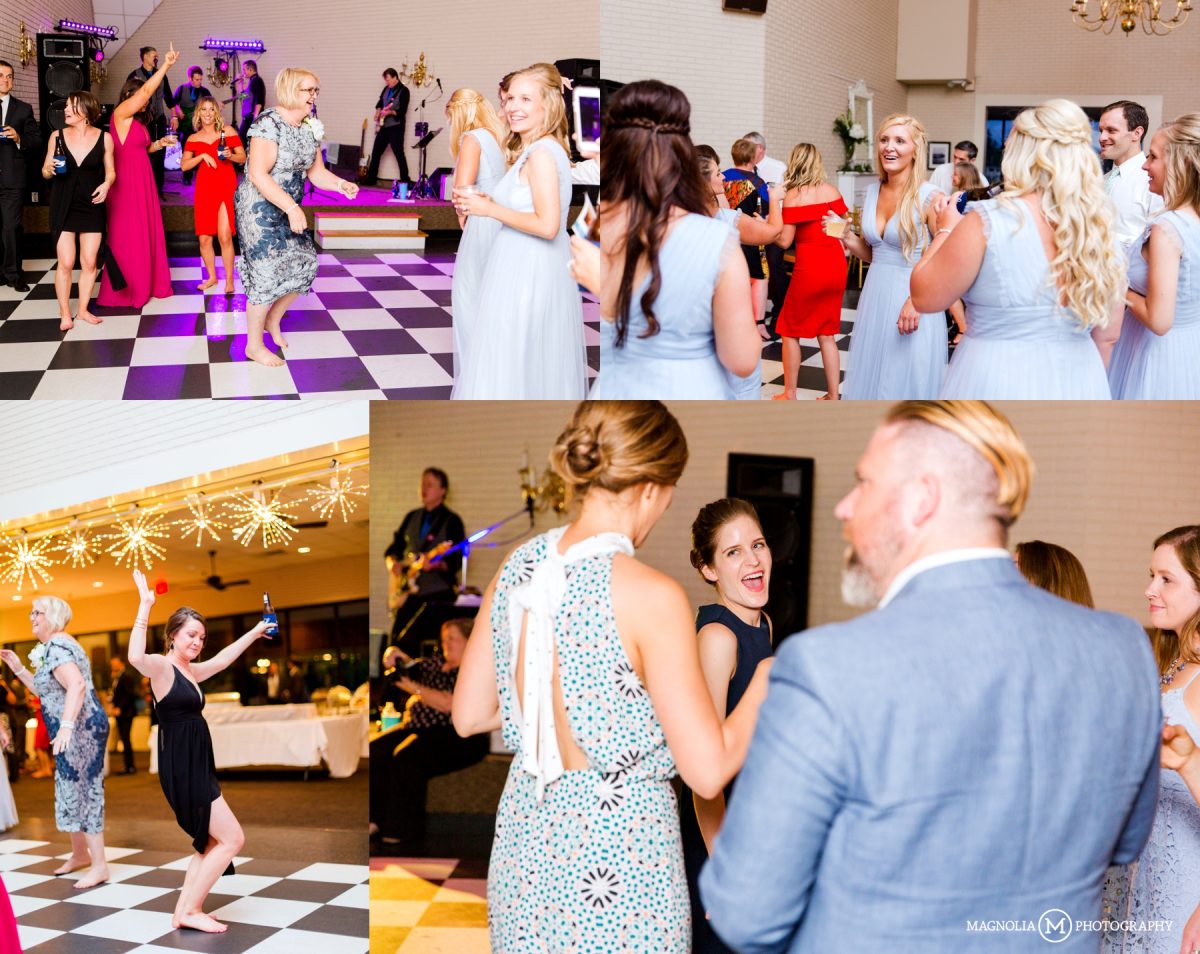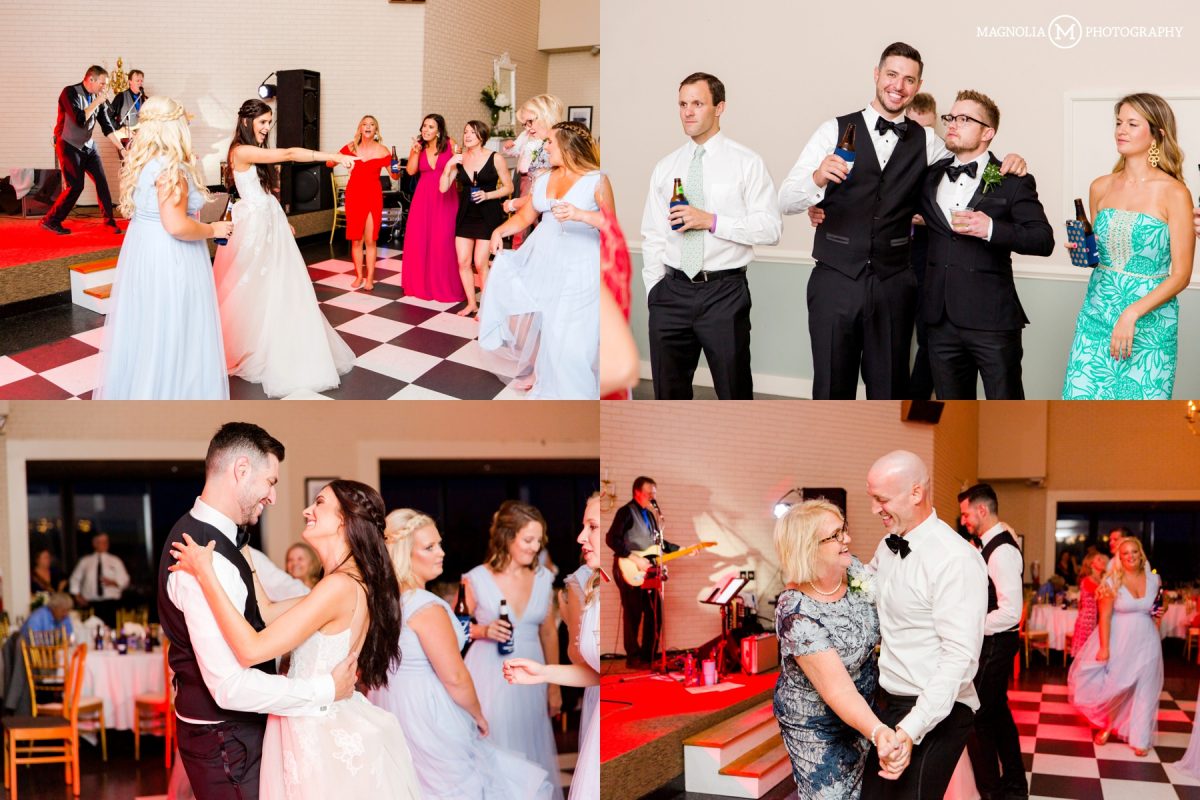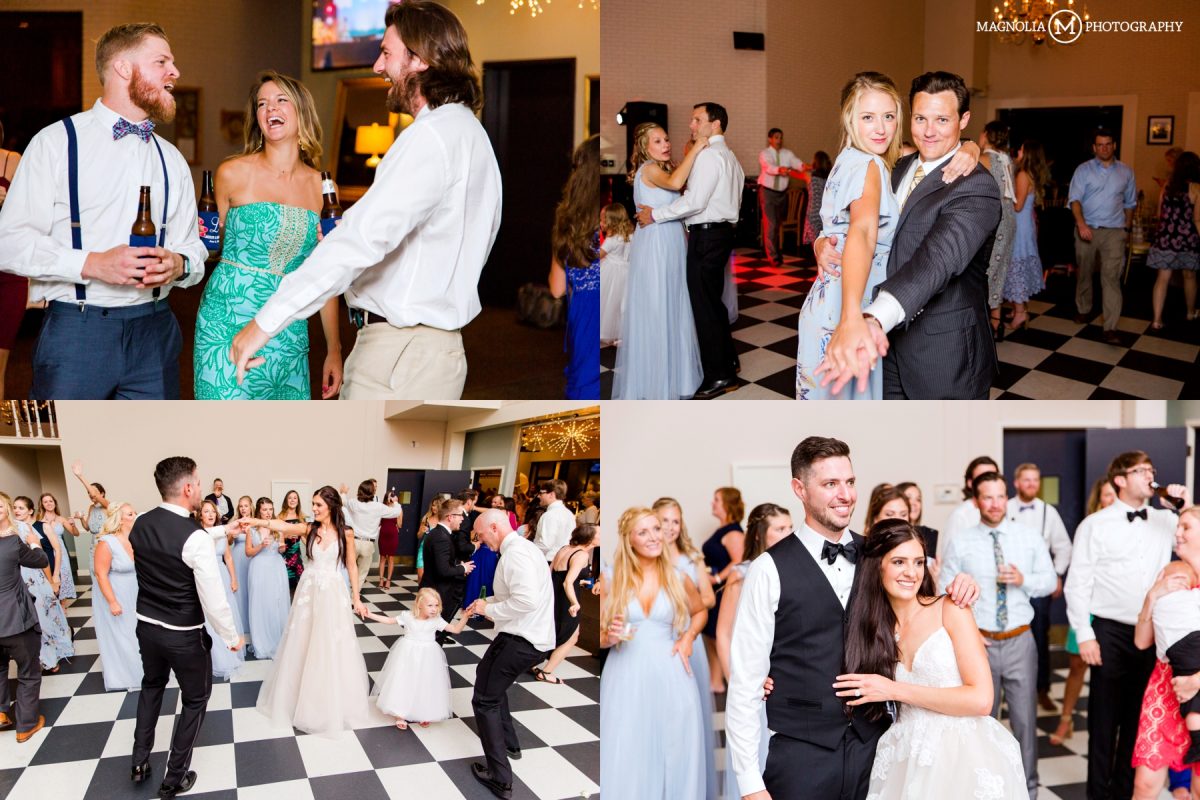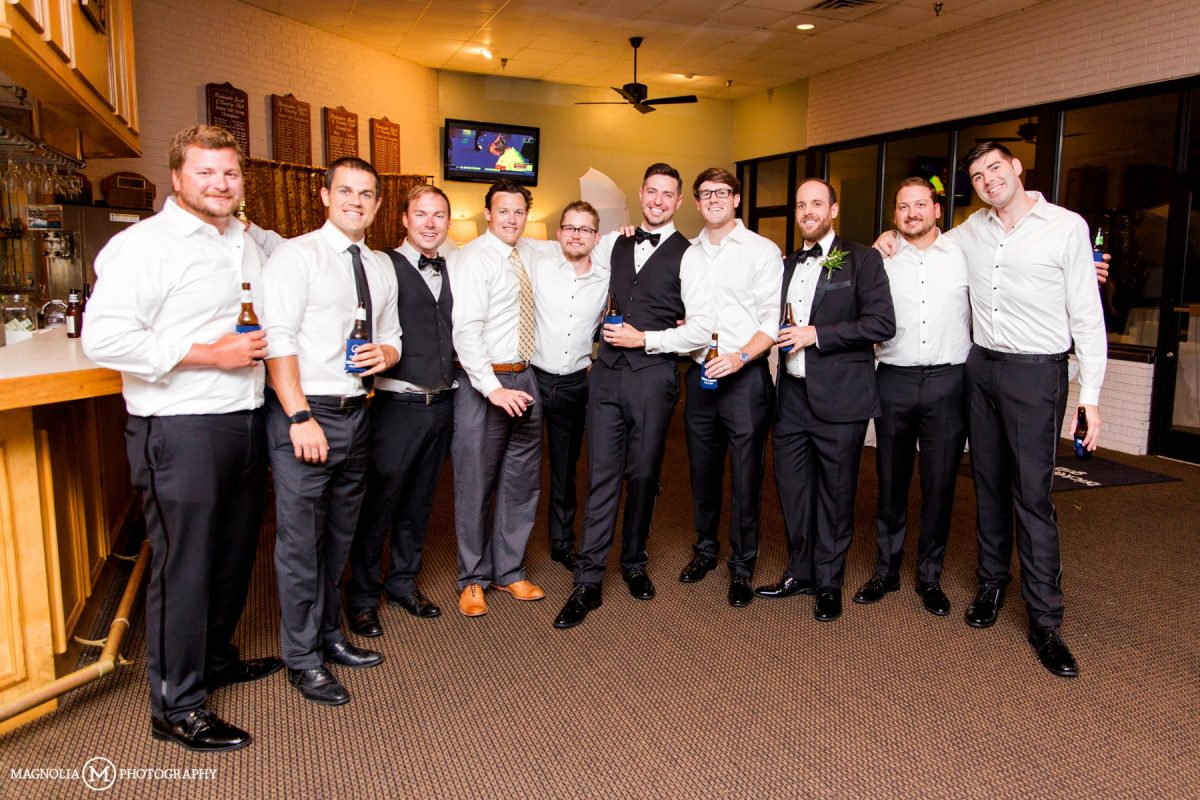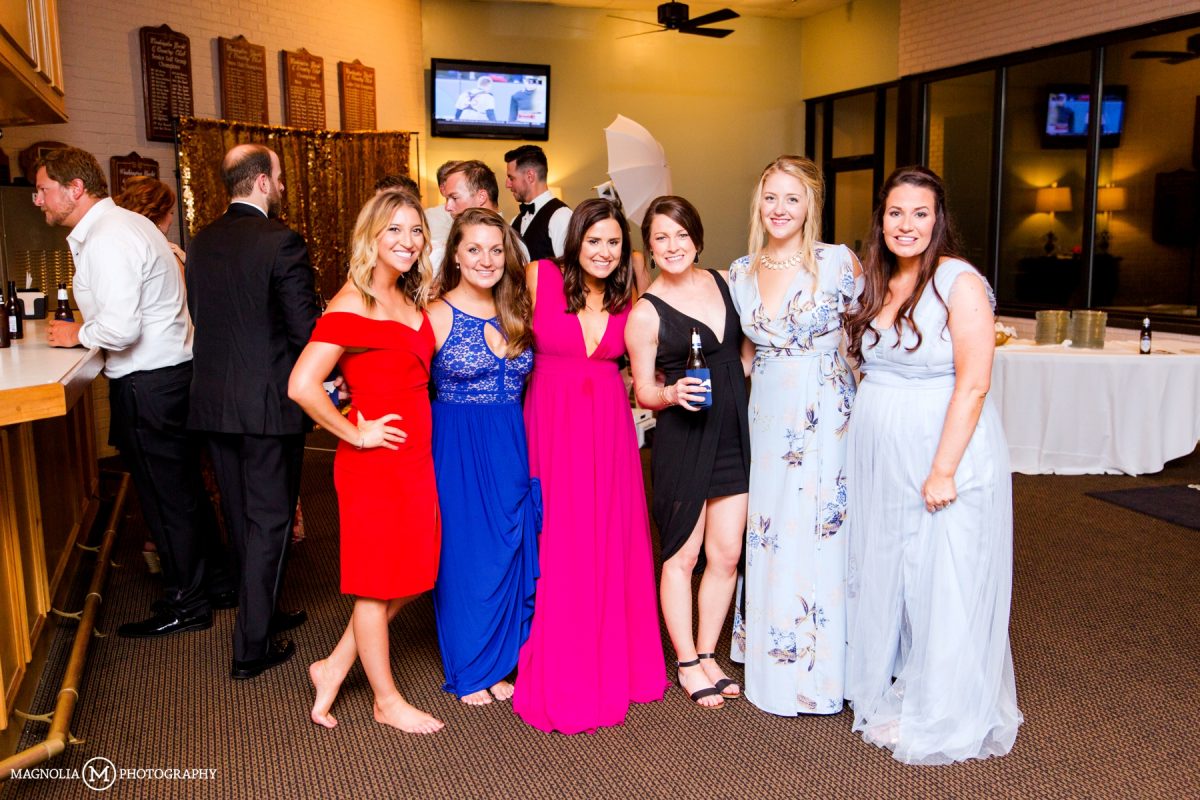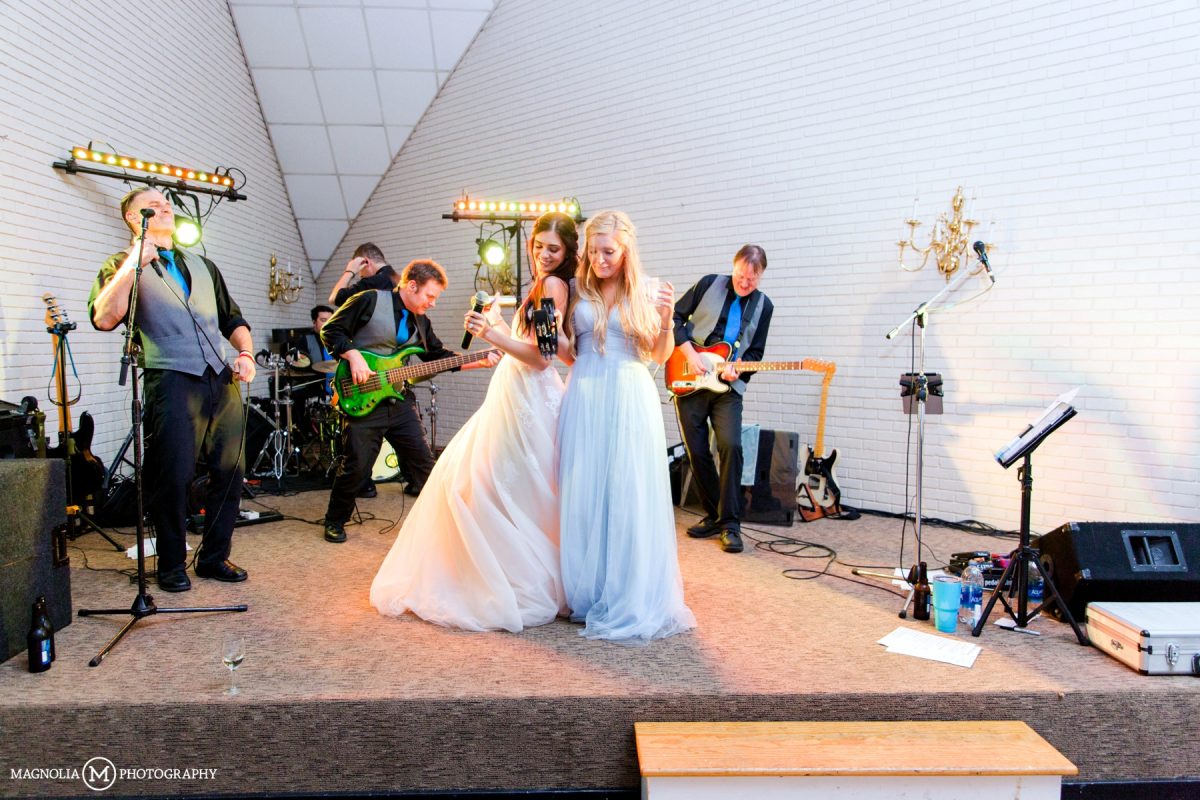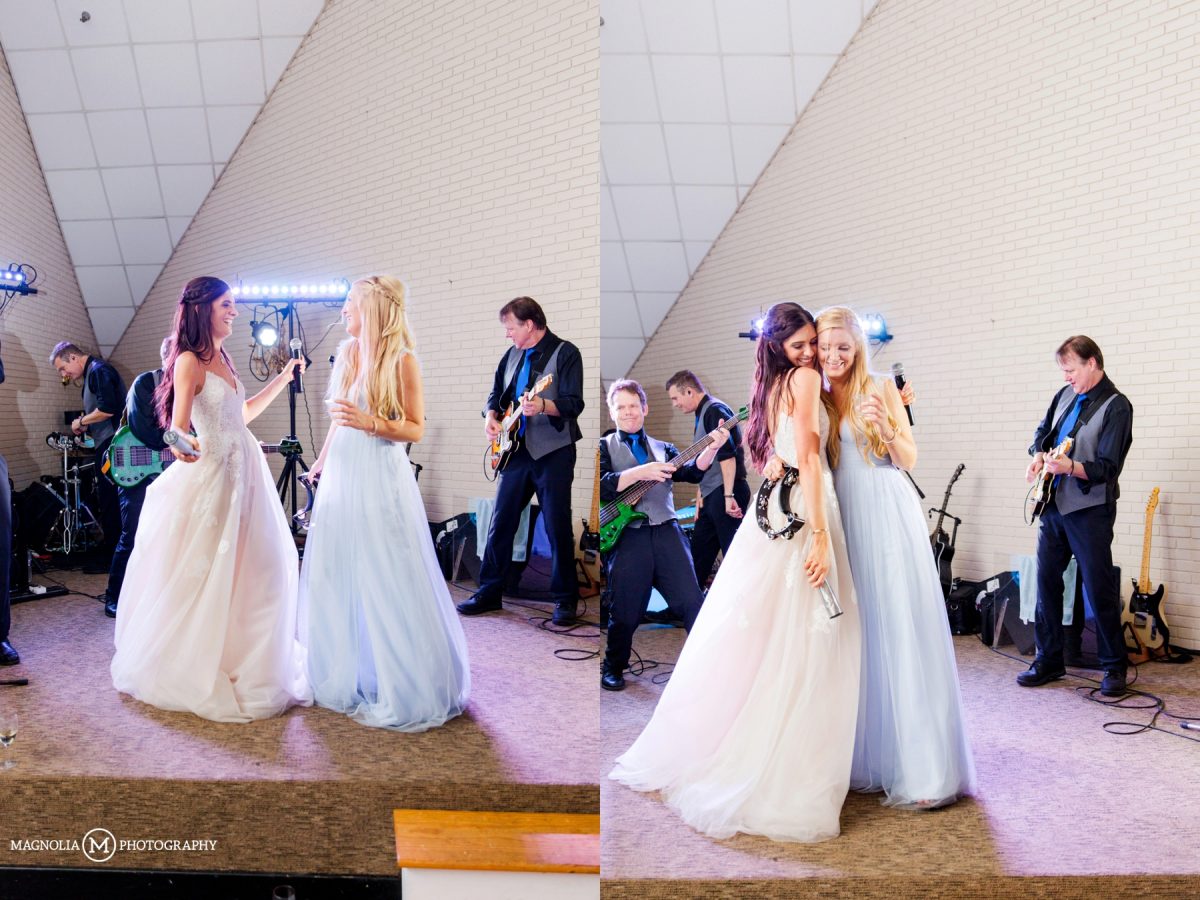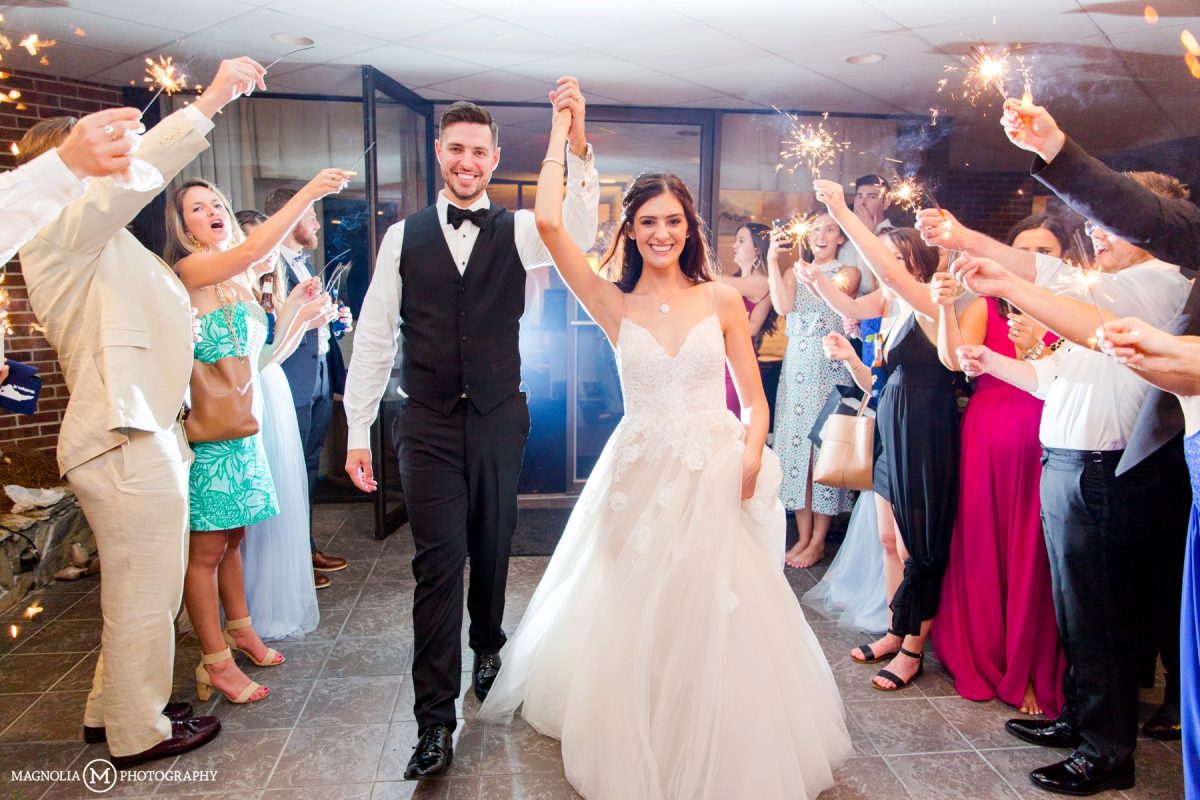 Ceremony: St. Peter's Episcopal Church | Reception: Washington Yacht and Country Club | Getting Ready Location: Elmwood B&B | Cake: Vanilla Bean Bake Shoppe | Stationery: Krista Marsh & Brittany Rawls | Band: Stone Age Romeos | Shoes: Manolo Blahnik | Florist: Cotton Sails | Hair: Bardot | Makeup: Ireland Boyd | Wedding Gown: Monique Lhuillier from Alexia's Bridal | Bridesmaid Dresses: Monique Lhuillier from Alexia's | Tuxes: The Black Tux